Outdoor Living Guide Reveals What Today's Homeowners Want

Sara Gutterman
1 min read
The "Call of the Wild" is more compelling than ever. Here's what homeowners are doing with their outdoor spaces.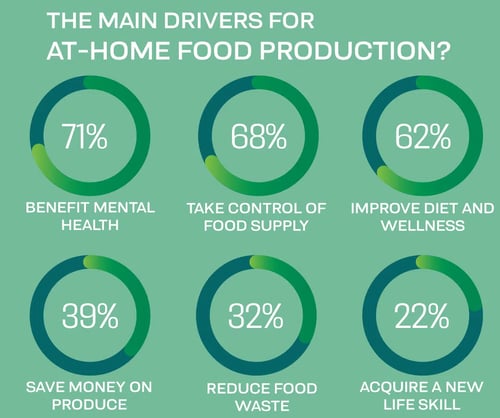 Homeowners are spending, on average, 14 hours per week in their outdoor living spaces—up nearly 25 percent from pre-pandemic days. Homeowners value their connection with nature, and they're cooking outside and growing their own food more than ever before.
According to COGNITION Smart Data, Green Builder Media's market intelligence division, homeowners have invested big in outdoor living spaces over the past two years.
In an unpredictable and confusing world, homeowners are finding solace in their porches, yards, and gardens. In a recent GBM survey, nearly 75 percent of homeowners responded that their outdoor living areas played an essential role in maintaining peace of mind and a sense of normalcy during the dog days of the pandemic.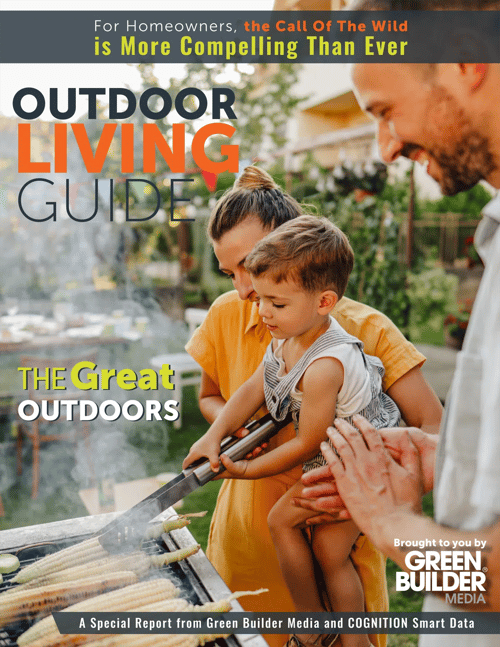 COGNITION data shows that decking projects are leading the charge when it comes to outdoor living home improvements. Homeowners are building new decks and replacing old ones to make them attractive spaces for entertaining, working and relaxing.
Manufacturers in the decking sector report an unprecedented demand for composite decking options with ultra low-visibility cable railing as homeowners seek a combination of design, durability and sustainability.
Outside cooking has also surged since the onset of the pandemic, and homeowners are putting their money where their mouths are. According to Realtor.com, homeowners have spent an average of $13,000 over the past two years to upgrade outdoor kitchens and $4,000 to enhance outdoor furniture and lighting. Forty percent have also purchased fire pits or outdoor fireplaces.
Sustainable landscaping and edible gardens are also on the rise. Nearly 80 percent of COGNITION survey respondents say that they are now growing their own food in backyard gardens, planter boxes, patio pots, or rooftop terraces.
Investment in outdoor living is expected to continue through at least 2024 as the housing market remains hot, allowing homeowners an enhanced quality of life, a much-cherished connection with nature, and a higher resale value.
Jul 7, 2022 12:31:39 PM · 1 min read
---

As cofounder and CEO of Green Builder Media, Sara is a visionary thought leader and passionate advocate for sustainability. A former venture capitalist, she has participated in the life cycle (from funding to exit) of over 20 companies, with an emphasis on combining sustainability and profitability. She lives in Lake City, Colo., with her husband, where she is an avid long-distance runner, snowboarder, and Crossfit trainer. She is also on the Board of Directors at Dvele, runs the Rural Segment for Energize Colorado, and is a former County Commissioner.