Net Zero Webinar—Building Science and Consumer Expectations
This webinar covers success strategies for net-zero building, including optimizing high-performance products and systems.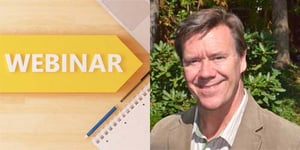 Our efforts to achieve net zero and decarbonization are destined to fail if we maintain the status quo. It's not enough to advocate for high-performance products and systems, like heat pump technology, without educating building professionals about how to properly design, size, and install and these systems for both new construction and retrofit project.
In this webinar, internally renowned building science expert Steve Easley explains how to optimize high-performance products and systems to achieve net zero. He will also explore the critical topic of managing consumer expectations to ensure that homeowners understand the differences between conventional products and their high-performance counterparts that impact comfort, efficiency, and costs.