Net-Zero Everywhere

Alan Naditz
3 min read
Panasonic's goal by 2050 is to create more energy than it uses. Projects on three continents showcase how it will get this done.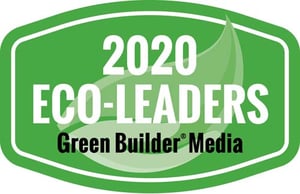 Call it "net-zero by the numbers." For Panasonic, operating in a sustainable fashion means more than just implementing policy. It also means showing the world what happened when you did.
In the past three years, the electronics maker has made its home appliance recycling site, Panasonic ECO Technology Center (PETEC), and its battery manufacturing site, Panasonic Energy Belgium (PECBE), carbon emissions-neutral. Three more factories making up Panasonic do Brazil (PANABRAS) recently became the first on the American continent to achieve net-zero greenhouse gas status.
Each facility has its own success story. PETEC boosted its photovoltaic systems—largely due to a 600-plus kilowatt (kW) generator—switched to LED lighting, and bought the additional green energy it needed to compensate for lesser use of fossil fuels.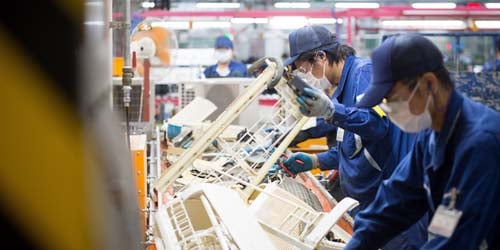 At Panasonic's Eco Technology Center, everyday home appliances such as washers, refrigerators, and air conditioners are carefully broken down and sorted for recycling. Courtesy Panasonic
PECBE went for wind turbines—fueled by a 100-meter tall, 2 megawatt (MW) system—switched to energy-saving type boilers, and buying carbon credits. And PANABRAS uses a combination of wind, solar, and hydro for its renewable energy generation.
When it comes to emissions reduction, the results are huge. PECBE cut its CO2 output by 3,200 tons annually. PETEC has eliminated 1,800 tons. There is also a change in resource management. PECBE has adopted an electric car as its company vehicle, and used waste wood for new walls within the factory's cafeteria.
PETEC plans to promote measures that utilize internally developed technologies, including strengthening energy conservation activities, further utilization of renewable energy such as geothermal heat, and introducing technology to absorb, separate, and utilize CO2 emitted from fossil fuels.
All facilities are models of what Panasonic hopes will one day be a companywide situation: net-zero everywhere. "Currently, relative to the amount of energy used, the amount of energy created is merely one-tenth," the company notes. "From now on, for the energy used, we will develop technologies for improving energy-saving performances of products and innovate manufacturing processes to reduce the amount of energy consumption."
That goal is one of two making up the company's "Environment Vision 2050," Panasonic's long-range plan for implementing a green environment internally and externally. The first initiative, "creating a safe and secure society with clean energy," calls for the development of environmental technologies through energy creation, conservation, storage, and management.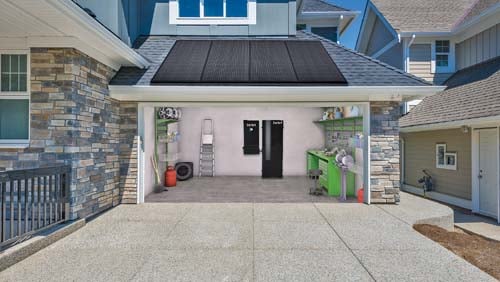 Solar energy storage can now be as simple as a vertical EverVolt unit mounted to a garage wall. Courtesy Panasonic
The company has amped up its solar cell and fuel cell technologies that use hydrogen derived from clean energy as a power source. It's also working on technologies relating to storing and/or supplying hydrogen, and storage batteries. These will "expand the possibilities of utilizing clean energy anywhere in the society," the company notes.
The other part, "promoting businesses aiming for a sustainable society," focuses on sustainable use of resources through the reuse of parts and materials and product recycling. The various now-net-zero production facilities are key examples.
There's also a consumer-oriented element. Panasonic offers products, such as its EverVolt battery, marketed through its solar products division—which is designed to encourage net-zero status in residential homes.
EverVolt, known for use in electric cars, has now been optimized for residential solar. The product stores electricity for instant access during peak hours and grid outages, providing homeowners with the ability to tap into their private energy storage anytime. It can be easily installed in a garage in a matter of hours by a qualified electrician.
"Achieving a net-zero home starts by lowering energy consumption and waste, and there are plenty of small changes that help toward that goal," the company notes. "However, one of the biggest steps toward creating a net-zero home includes lifestyle transformations, such as becoming grid-independent."
Oct 13, 2020 3:21:30 PM · 3 min read
---

Alan Naditz is managing editor of Green Builder Magazine. He has covered numerous industries in his extensive career, including residential and commercial construction, small and corporate business, real estate and sustainability.