National Windmill Plan Takes Shape
The Biden Administration says offshore turbines will help make the United States clean-powered by 2050.
The Biden Administration is pressing forward with a plan to develop large-scale wind farms along nearly the entire coastline of the United States by 2025, the first long-term strategy from the government to produce electricity from offshore turbines. Interior Secretary Deb Haaland says that her office will identify and eventually lease land ranging from the Gulf of Mexico to the Northeast, California, and Oregon.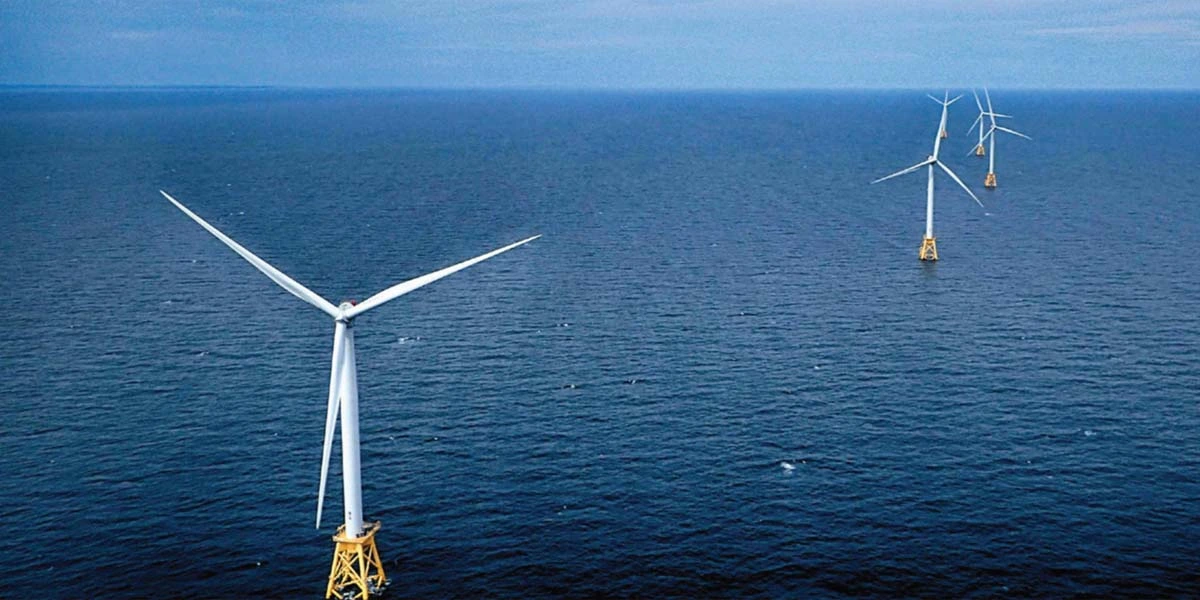 CREDIT By Ionna22 - Own work, CC BY-SA 4.0
Earlier this year, President Biden committed to generating 30 gigawatts of offshore wind energy by 2030, which is enough to power 10 million American homes. Experts and industry leaders say that the new wind leasing commitment could ultimately bring the U.S. to Biden's goal of relying only on clean sources of power by 2050.
Wind energy boosters hope that the new leasing opportunities create a robust U.S. offshore wind industry capable of delivering a lot more power by mid-century. Opponents dislike the aesthetics of the windmills, as well as potential economic impact on existing industries such as oil and coal. The plan will undoubtedly face legal challenges that drag on for years, as well as changing attitudes of different administrations.
Offshore windmill farms like this one, the Block Island farm in Rhode Island, will power millions of homes with clean energy starting as early as mid-century—if various legal hurdles are overcome.