Megadrought's Construction Fallout Begins

Alan Naditz
1 min read
A tiny Utah city's ban on new housing could be where all of the parched Western U.S. is heading.
Severe drought in the Western United States has forced the small Utah city of Oakley to pull the plug on new construction until at least the end of the year. The 1,750 member community, about one hour east of Salt Lake City, is one of the first in the nation to purposely stall growth due to a megadrought-induced water shortage, according to a report in The New York Times. It may be a harbinger of things to come in a hotter, drier West, experts warn.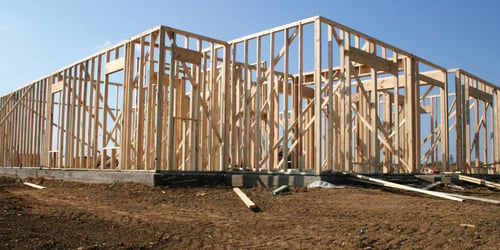 There will be no new homes in Oakley, Utah until the city's—and region's—drought concerns are relieved. That's not going to happen in the near future, according to weather experts. Credit: SDI Productions/iStock
Utah's population shot up 18 percent from 2010 to 2020, making it the country's fastest-growing state, according to Census data. But now almost 100 percent of Utah is locked in severe drought conditions and reservoirs statewide are less than half full, The Times notes. Locales like Oakley, which is spending $2 million to find new water sources through drilling and pumping, are struggling to hang on as lawns and fields go brown, and four-figure fines are issued for water conservation offenders.
This past summer, Utah Gov. Spencer Cox asked for a weekend of prayer to ask for rain. "It's just brutal right now," Cox says. "If we continue to grow at the rate we are now, and have another drought like this in 10 years, there will be real drinking-water implications."
Aug 31, 2021 10:26:47 AM · 1 min read
---

Alan Naditz is managing editor of Green Builder Magazine. He has covered numerous industries in his extensive career, including residential and commercial construction, small and corporate business, real estate and sustainability.