Meet the Members of Green Builder Media's Next Generation Influencer Group
This ever-evolving and growing networking group has the most engaged and enlightened people who are helping bring sustainability to the forefront of public consciousness. Learn more about this group or join it here.
Abi Wurschmidt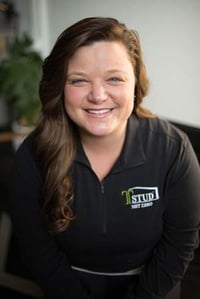 Abigale (Abi) Wurschmidt is responsible for Marketing and Sales at US Engineered Wood, Inc. (USEW). USEW is the manufacturer of the Tstud: sustainable building materials. Just like Tstud, she was made and raised in Minnesota although she has spent time in South America and as a family, she has traveled quite a bit throughout North America. She is a mother to two little ones that accompany her while she works – here at Tstud, we love family!
She's a pretty crunchy person striving to continually get better without her husband thinking she's gone crazy. She has a high attention to detail and loves to be creative at home and within the company. Her hobbies include growing plants, rearranging and creating spaces in her home, and constantly striving to discover more ways to make a big impact in the world around her. Transformation fuels her passion and enjoyment in life.
Brandon Dennison
Brandon is Ashley Dennison's husband and father to their boys: Owen and Will. Born and raised in West Virginia, he is Founder and CEO of Coalfield Development, which incubates social enterprises designed to diversify Appalachia's coal-based economy and cultivate opportunity for people facing barriers to employment. Dennison graduated from Shepherd University with a B.A. in History.
He holds a Master of Public Affairs from Indiana University. In 2017, Brandon was named West Virginian of the Year by WV Living Magazine. He is winner of the JMK Social Innovation Prize, is a DRK Entrepreneur, and is an Ashoka Fellow. In 2019, Brandon was awarded the Heinz Award for Economy and Employment. He recently testified before Congress on how the Coalfield model could be used to combat climate change, and he currently serves as Entrepreneur in Residence at Marshall University. For 10 years, he has tried to learn guitar but still only knows 8 or 9 songs (importantly, Country Roads is one of those songs).
Being born and raised in West Virginia, Brandon never forgot seeing people his own age desperate for jobs. In 2010, Brandon founded Coalfield Development to respond to poverty in Appalachia through on-the-job-training, higher education, and mentorship. Coalfield Development has created more than 300 new jobs, started over 50 new businesses, and trained more than 1,300 people. It has leveraged more than $30 million in new investment to Appalachian communities. The organization's story is featured in a film premiered at the Tribeca Film Festival: "From the Ashes." Learn more at: https://coalfield-development.org/
Brandon is born and raised in West Virginia. Early in his career he organized the faith community to protect West Virginia wilderness. He wanted to provide a more innovative approach to economic development for his home state. In 2019, Brandon was awarded the Heinz Award for Economy and Employment. He recently testified before Congress on how the Coalfield model could be used to combat climate change, and he currently serves as Entrepreneur in Residence at Marshall University.
Brynn Furey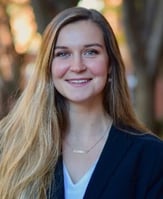 Brynn graduated with a Bachelors of Science in Foreign Service from Georgetown University in 2020. She is now the Energy Conservation and Efficiency Associate at Environment America where she drives campaigns to reduce energy waste across the country and advocates for electrifying our homes and businesses.
Chris Castro
Chris serves as the Senior Advisor to Orlando Mayor Buddy Dyer, Director of Sustainability & Resilience, and 'Future-Ready' steering committee member at the City of Orlando -- developing a comprehensive set of policies & programs that has turned Orlando into one of the leading cities in America accelerating sustainability, resiliency, and climate action.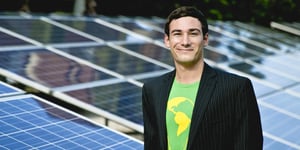 Chris is best known for his entrepreneurial efforts prior to coming to the City, including co-founder and President of the global sustainability nonprofit, IDEAS For Us, a clean energy consulting firm Citizen Energy, and a renowned urban farming social enterprise Fleet Farming. In 2020, Chris also joined partners to launch 'Climate First Bank', the first B-Corp community bank in Florida working to advance ESG and local sustainable investing. Outside of work, Chris serves on many nonprofit and academic boards, including the UCF Energy Research Center, US Green Building Council of Florida, Project Greenschools, and Goodwill Industries of Central Florida. In December 2018, Chris starred in the National Geographic documentary on climate change called "Paris to Pittsburgh" to share the Orlando journey on climate action to millions of people around the World.
Christopher Mackin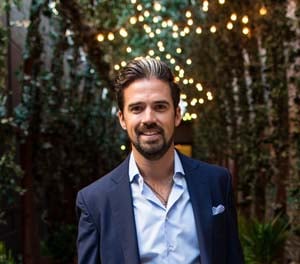 Christopher Mackin is a 3x recognized Forbes Top Next-Gen Wealth Advisor, explorer, philanthropist and connector. He brought his sister, Michelle, on as a partner in his Wealth Management practice a few years ago and, since then, they have taken their passion of environmental consciousness and the ocean to the next level by focusing on serving closely held business owners of environmentally conscious companies.
He lives in Boca Raton, FL with his partner, Breanna, for most of the cold months and spends the rest of the year in NY/NJ/CA and traveling the world by land and yacht. He loves to travel, golf, fish, dance and keep healthy and fit. He currently also serves as a committee member of Oceanic Global, inspiring people to care for the ocean and provide solutions to protect it, and as a board member of Ocean Exchange, where he and his team help advance the adoption of solutions in the field of sustainability.
Cindy Wasser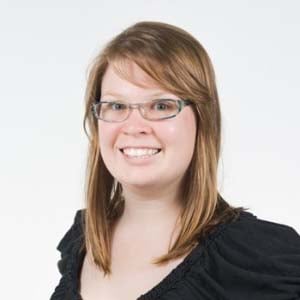 Cindy Wasser, MBA is the Senior Manager of Green Building Programs at Home Innovation Research Labs. In this role, she provides strategic support to the NGBS Green Certification program, and her efforts have contributed to the program becoming the leading green building certification program for residential construction. Cindy leads the development of new program features and tools that are utilized by verifiers and developers seeking green certification. In 2020, Cindy was recognized by Professional Builder magazine as a 40-under-40 rising star in the homebuilding industry.
Previously, Cindy was a consultant with ICF where she supported the implementation of the U.S. EPA's residential labeling programs, namely ENERGY STAR, Indoor airPLUS, and WaterSense. In earlier roles, Cindy provided sustainability technical assistance at the National Association of Counties (NACo) and led community engagement efforts for the City Planning Department of Montpelier, Vermont. Cindy holds an MBA in Sustainability from Bard College and a B.S. in U.S. Environmental Policy and from Rutgers University.
Clayton Louis Ferrara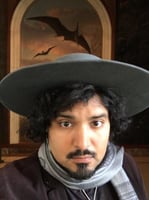 Clayton Louis Ferrara is a Global Nonprofit Expert and the Executive Director of the United Nations Accredited NGO, IDEAS For Us. He is a classically trained Biologist and world traveler who has conducted research on five continents concerning evolution, conservation, and ecology. His work as a leader of IDEAS focuses on advancing sustainability through the creation of solutions that help people, heal the planet, and grow prosperity in communities around the world. He serves on the boards of numerous environmental and humanitarian nonprofits, land trusts, and belongs to many societies (some secret) that bring him to interact with world leaders such as Pope Francis and the descendants of Charles Darwin.
In his early 20's he compiled the largest collection of specimens in West Orange County, Florida to build a Natural History museum full of pinned insects, articulated skeletons, pressed plants, displays, trail signs, and interactive educational programs on the 128 acre site. By his early 30's, he successfully helped launch 50+ nonprofit organizations as the founder of Protégé Nonprofit Solutions, Inc.
Today, Clay is a handpicked member of Orlando Mayor Buddy Dyer's GreenWorks task force, a member of the Development Advisory Board for Orange County Florida, a member of the Central Florida Advisory Board to Congresswoman Stephanie Murphy, and a frequent lecturer at the world's most respected academic institutions, United Nations, World Bank, and IMF events. He was born in Chile and lives in Oakland, Florida. He loves turtles, tortoises, and terrapins.
Connor Dillon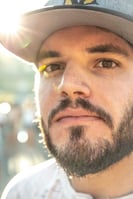 Connor Dillon is a consultant with experience in quality management, building science, and professional certification training. After working with him, clients have reduced costs in their onboarding pipeline, have access to well-trained candidates, and improved their ability to provide high quality services to their clients. When he's not working, Connor spends time with his family, runs a sword fighting club, and edits a martial arts magazine.
Gabe Vasquez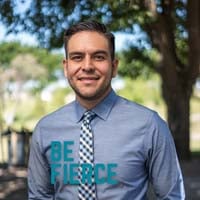 Gabe Vasquez is the founder of the Nuestra Tierra Conservation Project and currently serves as a city councilor in Las Cruces, New Mexico. Gabe has devoted his entire career to advocacy and conservation, specifically for the people and places in the border region of New Mexico. He's worked for Senator Martin Heinrich, the New Mexico Wildlife Federation, and recently drafted New Mexico's Outdoor Equity Fund legislation, which was the first of its kind in the nation.
Growing up in Ciudad Juarez, Mexico, Gabe developed a childhood passion for the outdoors while fishing with his father and learning about hunting from his grandfather. The outdoors has remained a focal point of his life, both professionally and personally, whether advising lawmakers on federal land policies or hunting, fishing, and hiking in the Coronado National Forest. But most importantly, Gabe has made it his mission to ensure that people of all socio-economic backgrounds and races can enjoy the outdoors, and hopefully, become advocates for protecting our country's wild places.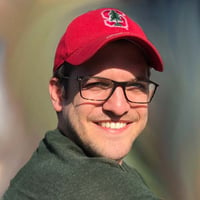 Dean Young
Dean Young is an entrepreneur and product leader. As Head of Product at Awair, he manages the intersection of air quality monitoring hardware and software development, product launches, and strategy. He feels most at home equally in nature or with technology. He currently resides in San Francisco, CA with his wife and two dogs.
Holly Bridwell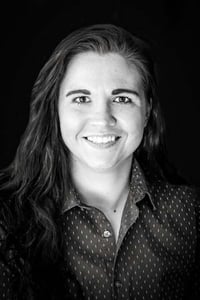 Marketing Director and Wingwoman to the Chairman Holly Bridwell is responsible for growing the marketing department, managing and implementing environmental, social and corporate governance (ESG) programs, measuring the impacts of climate-focused initiatives, and providing administrative support to CEO Ken LaRoe. Bridwell, a University of Florida grad student, initially began her marketing career with a start-up pharmaceutical company where she took on a variety of responsibilities as director and later as chief of marketing and business development. Her ultimate career transition was driven by the desire to create lasting impact in sustainability and social impact.
Ian Skor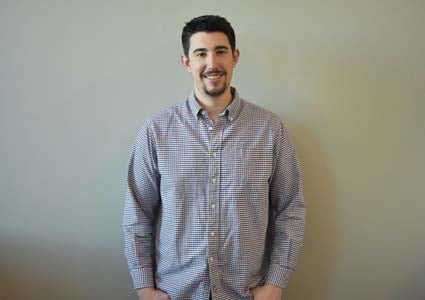 Ian received his BS in environmental engineering at State University of New York college of environmental science and forestry. Ian's passion for the natural environment which includes botany,birding, survival skills, and hiking created an urging passion to help our society reduce its impact on climate change to maintain a healthy and beautiful world for generations to come.
Energy contributes to 25% of the global greenhouse gas emissions. Being one of the largest chunks of the pie, it became apparent to me that sustainable energy is an obvious solution to this problem.
After working for a Professional Engineer group in Chicago conducting energy audits and retro-commissioning projects for large commercial and industrial buildings, Ian moved to Colorado to begin work in solar energy. He started his own company in 2015, Sandbox Solar, in Greeley, CO. The company has grown rapidly to 18 employees and the leading solar service provider in Northern Colorado.
The company received a grant from the USDA to study a concept known as Agrivoltaics with Colorado State University to study the impact of growing crops underneath various types of solar panels. The results were incredible. We observed an increase of 7 percent yield compared to some crops in the standard open field setting. This concept demonstrates that solar and agriculture can work in a synergistic relationship to deliver local solar energy and agriculture.
Jack Tiebout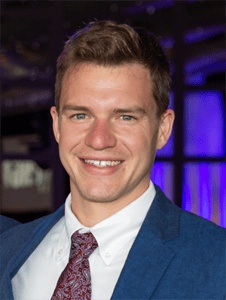 Jack Tiebout is the Opportunity Zone Program Manager at the Colorado Office of Economic Development and International Trade, where he supports equitable development in Colorado's Opportunity Zones. After graduating from Tulane University with degrees in Psychology and English, Jack became an award-winning newspaper reporter and co-founded Faubourg Farms, an urban farm that was part of a health-oriented redevelopment in New Orleans. Inspired by his experience working with planners to launch the farm, Jack headed to The University of Texas at Austin to pursue a Master's in Community and Regional Planning with a focus on sustainable economic development. Jack moved to Denver upon graduating, and went to work for the Urban Land Institute, where he planned events, managed professional development programs, and wrote reports for grant-funded community workshops. Jack is a birder, gardener, muffin enthusiast, and Ironman finisher. He lives in Denver with his wife and two dogs.
Jenna Nicholas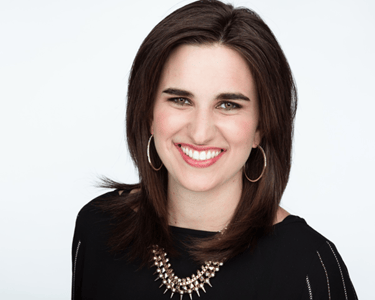 Jenna Nicholas is the co-founder and CEO of Impact Experience which is focused on addressing structural racism and dismantling prejudice by confronting and engaging with the historical and ongoing realities of inequality and racial bias. They apply insights from the disciplines of systems transformation and organizational development, design thinking, somatic psychology, and experiential learning to build bridges between organizations and among people that catalyze collaboration and investment.
Impact Experience tackles society's most pressing issues including post-hurricane rebuilding efforts in New Orleans, Houston and Puerto Rico, workforce training programs in former coal economy-driven communities in West Virginia, building capital in people of color and women-run businesses, equitable and inclusive investment processes in Opportunity Zones, and supporting sustainable agriculture practices in rural Georgia.
Jenna is also the Vice President of One Planet VC where she invests in early stage businesses in transformative industries, such as education technology, marketplaces, media and the future of mobility. There is a focus on investing into socially conscious companies, at least 60% of which are run by women and people of color. Jenna is also Head of Corporate Development at One Planet Group, where she helps to lead the merger acquisition work. Jenna formerly founded Phoenix Global Impact, a firm that specializes in impact investing, social entrepreneurship and strategic philanthropy. Through her firm,Divest-Invest Philanthropy, she project managed a coalition of foundations, divesting from investments in fossil fuels and reinvesting in new economy solutions. Jenna spoke at TedX Portland about the Divest-Invest work.
Jenna has also worked with the World Bank Treasury on green bonds and other sustainability projects and with Toniic helping to support an impact investing community. She has worked closely with the Calvert Special Equities team and is an advisor to the Nexus Global Youth Summit and Ethic, an online impact investing platform.
Jenna graduated from Stanford University with an International Relations Honors Degree during which time she also read International Development at Oxford University. Jenna is a Stanford Graduate School of Business MBA graduate, a PD Soros Fellow for New Americans, a 2017 Stanford Social Innovation Fellow, an Echoing Green Fellow, Forbes 30 under 30 for Social Entrepreneurship, and a Summit Fellow.
Jenna has special links with China and co-taught a course at Tsinghua School of Economics and Management on Business Ethics, Sustainability and Impact Investing. Jenna also co-chairs the Emerging Leaders Council of LISC, a community development finance institution. Jenna serves on the Impact Advisory Committee for Apollo Global Management. Jenna is the Vice President of Stanford Angels and Entrepreneurs. She is an active member of the Bahá'í Faith.
Dr. Jeremy Hoffman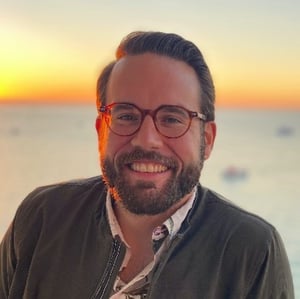 Dr. Jeremy Hoffman is the Chief Scientist at the Science Museum of Virginia and Affiliate Faculty in the L. Douglas Wilder School and the Center for Environmental Studies at Virginia Commonwealth University. Dr. Hoffman specializes in connecting audiences to their changing planet through community science campaigns, interactive media, dynamic exhibitions, and hands-on experiences.
His research has focused on assessing exposure to extreme heat in US urban areas and how this exposure relates to long-term planning policy and neighborhood design. Dr. Hoffman has served as a member of the Environment Committee for the Museum of Science and Industry in Chicago, a Science Communication Fellow for the Oregon Museum of Science and Industry and the Mitchell Hamline School of Law, and was recently honored as one of Style Weekly Richmond's Top 40 Under 40 and one of the Grist 50 Fixers for 2020.
Jerome Foster II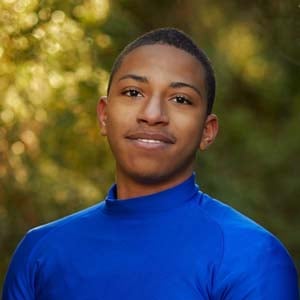 Jerome Foster II is an environmental activist, voting rights advocate, and emerging technology engineer. Based in New York City, but born and raised in Washington DC, he served as intern for the late Honorable John Lewis and served as Board Member for the DC State Board of Education. He now serves as Executive Director of OneMillionOfUs which educates and mobilizes young people to register and turn out to vote.
He studied International Environmental Governance, Policy, and Social Justice at Harvard University and was invited to speak at the United Nations High Commission on Human Rights. Jerome helped to pass the Clean Energy DC Act (one of the most comprehensive decarbonization bills being implemented in the nation). He is one of the lead organizers of the Fridays For Future youth climate strike movement holding weekly climate strikes in front of the White House and Harvard University for over 80 weeks and.
For the first climate strike in February, 2019, he mobilized 400 students from his school and took a citywide leadership role in organizing climate strikes and speaking out about climate justice issues in rallies and town halls. Later on, he began working alongside Jane Fonda to kickstart Fire Drill Fridays in front of the U.S. Capitol.
His experience in climate activism extends further via his work National Geographic, where we worked as Climatology Researcher, Icelandic Explorer, Virtual Reality Developer.
He won the World Series of Entrepreneurship for creating a civic-based virtual reality organization called TAU VR.
Kaossara Sani
Kaossara Sani from Togo is a peace and climate activist advocating against hunger and the founder of Africa Optimism, a movement which promotes climate and environmental solutions in Africa through education and Act On Sahel which advocates to ask African leaders to promote peace in the Sahel region with climate actions.
Kehkashan Basu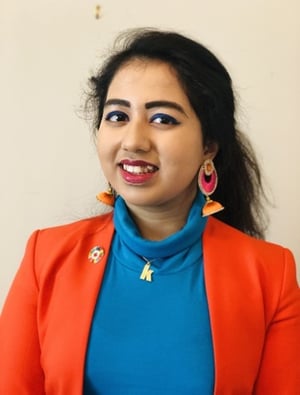 Winner of the 2016 International Children's Peace Prize, 20-year-old Kehkashan Basu is an iconic youth leader, global influencer, environmentalist, champion of women and children's rights, TEDx speaker, Climate Reality Mentor, author, musician, peace and sustainability campaigner.
A Forbes 30 Under 30 and the first-ever Winner of the Voices Youth Gorbachev-Schultz Legacy Award for her work on nuclear disarmament, Kehkashan is a United Nations Human Rights Champion, a National Geographic Young Explorer, a UN Habitat Young City Champion and the youngest ever Global Coordinator for the UN Environment Program's Major Group for Children & Youth and one of Canada's Top25 Women of Influence.
Kehkashan is the Founder-President of global social innovation enterprise Green Hope Foundation, that works at a grassroots level in 25 countries, empowering young people, especially those from vulnerable communities, in the sustainable development process and she has spoken at over 200 United Nations and other global fora across 25 countries.
She is the youngest Trustee of the Parliament of the World's Religions, Council Lead of the Toronto-St. Paul's Constituency Youth Council, Canada, a member of the World Humanitarian Forum Youth Council and a Youth Leader of the UN Women's Action Coalition on Feminist Action for Climate Justice, and has tirelessly worked to amplify the voices of young people, women and girls, in decision-making processes."
Kristen Fulmer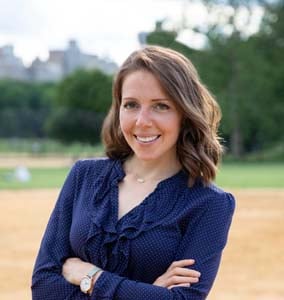 Kristen Fulmer is a sustainability expert, focused on maximizing performance and promoting health and wellbeing within the built environment. Kristen is the Founder of Recipric, a 'Front Office Sustainability Agency' that represents sustainability strategy for the front office of sports organizations. Prior to launching Recipric, Kristen was on WeWork's Global Sustainability Team and managed customized sustainability solutions for Enterprise members, integrating the company's carbon neutrality goal, single-use plastic ban, and more.
Early in her career, Kristen spent time working as a sustainability consultant for a third-party consulting firm and in-house for Lendlease, an international construction management and development firm.
Kristen holds an MS in Sustainable Design from the University of Texas' School of Architecture and a BS in Public & Urban Affairs from Virginia Tech's School of Architecture. Kristenis a LEED AP O+M, ID+C, ND; a WELL AP; a Fitwel Ambassador; a TRUE Advisor; and an EcoDistricts AP.
Lauren Dubé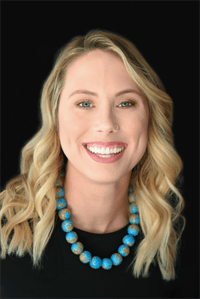 A University of Central Florida alumna, Lauren kicked off her banking career in 2013 to pay for college. She joined First Green Bank in 2014 and quickly fell in love with values-aligned banking. Since then, she has since made a career out of ensuring finance creates positive societal change, most recently at Beneficial State Bank in Oakland, CA. Lauren now works as Climate First Bank's Vice President, Director of Client and Mission Partnerships as part of the founding team, creating relationships with communities throughout Florida and driving meaningful impact.
Linda Cheung: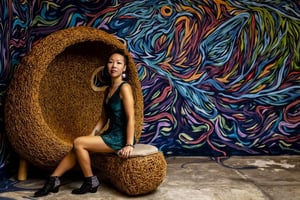 Linda Cheung is an artist and environmentalist based in Miami, Florida. She founded the nonprofit Before It's Too Late (BITL) to use art to educate and inspire people to build a more sustainable world together. BITL's programs include augmented reality murals and the Earth Week Challenge - a one week challenge to practice sustainability taken by thousands of school kids across Florida. She holds an MBA degree from MIT Sloan and B.S. Economics degree from Wharton. Her question to you is: Can we change hearts, minds, and actions #beforeitstoolate? Learn more about BITL at bitl.earth. Follow us on Instagram also @bitl.earth.
Michelle Mackin: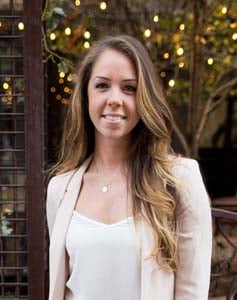 Michelle Mackin is a Wealth Advisor at Bleakley Financial where she and her brother, Christopher, are partnered to provide wealth management strategies to owners of environmentally conscious corporations. She began her career in financial services in 2012 then teamed up with Christopher in 2016, as she wanted to craft financial strategies and help clients work through financial hurdles.
Michelle and Christopher's fondest childhood memories include outdoor activities, many of which occurred on the ocean. This led them to a deeper understanding of environmental causes and a desire to focus their time and expertise assisting owners of privately held environmentally conscious corporations. By applying their knowledge of financial planning, Michelle provides these visionaries with the time and confidence to make significant decisions within their companies and personal lives.
Earning a Bachelor of Arts and double majoring in Psychology and Communications at Rutgers University greatly helped Michelle build a foundation that allows her to work within the dynamics of many different individuals and the varying ways they may think or operate. She holds her Series 7 registrations through LPL Financial and Series 66 registrations through LPL Financial and Private Advisor Group.
Ryan Meres: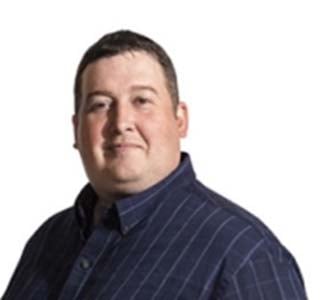 Ryan Meres has 15 years of experience in energy and water efficiency, energy policy and building energy codes and has worked at the Federal, state, and local level. As the Program Director for RESNET, Ryan currently leads numerous programs, including implementation of RESNET's HERSH2O whole-house water efficiency rating; as well as initiatives to get energy and water efficiency valued in the real estate transaction process.
Before joining RESNET, Ryan was a Senior Code Compliance Specialist at the Institute for Market Transformation, a Fellow in the Building Energy Codes Program at the U.S. Department of Energy, and a Building Codes Consultant at the Georgia Department of Community Affairs. Ryan got started in the energy efficiency industry as an EarthCraft House Technical Advisor, working with builders in the Atlanta metro area to get their homes certified as EarthCraft House and ENERGY STAR.
Ryan holds a Bachelor's Degree in Architecture from the Savannah College of Art and Design and lives in upstate New York with his wife and their three children.
Sandeep Ahuja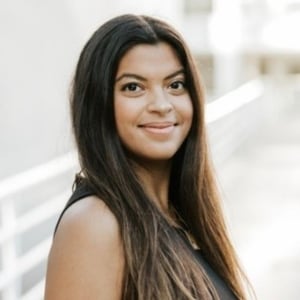 Sandeep Ahuja is the CEO and co-founder of cove.tool, an Atlanta-based startup using machine learning to optimize building design, cost and sustainability for architects, engineers, and contractors. With her desire to bring automation into the AEC world, Sandeep is pioneering the integration of building performance into the design and construction process by developing and using intelligent technology and software.
Zach Ronstadt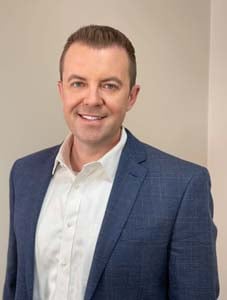 Zach Ronstadt is a dedicated career researcher with a passion for new home construction. His 20 years of experience in real estate and new home construction includes 14 years with Meritage Homes. Zach's background focuses on the needs of the customer first, developing proprietary models with his team that further Meritage's unique value proposition in the industry. His background with Meritage includes market expansion, field underwriting, buyer segmentation, new product, and leading the Strategic Operations group at Meritage homes.
Ziah Orion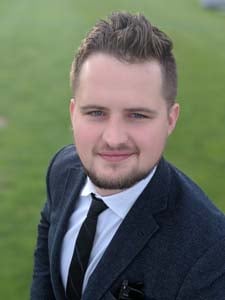 Ziah Orion is a consultant at KPMG actively pursuing opportunities to make effective strategic decisions that can be monitored and verified using data analytics. He also runs the Energize Colorado Digital Readiness (ECDR) team, working relentlessly to help Colorado small businesses leverage technology. During his time as MSU Denver Ziah explored entrepreneurship academically in earning a B.A. in Entrepreneurial management, and professionally while building a business in the Virtual Reality space. His core competency is in communication, which allows him to understand and articulate his clients needs in new and productive ways. Outside of the office Ziah is driven by his passions for martial arts and travel, holding two blackbelts and having visited ~ 30 countries.