Make Room for Polyiso Insulation

Samantha Carlin
3 min read
Polyiso insulation offers energy efficiency and performance while minimizing harmful attributes associated with other types of insulation.
Sponsored Content
Insulation may be hidden within the walls, but it's an essential ingredient for high-performance buildings. By protecting a building from heat and cold, insulation increases energy efficiency and lowers electricity bills. Sealing the envelope and keeping allergens, moisture and mold out of living and working spaces keeps occupants comfortable and buildings healthy and strong.
Sustainable Design and Performance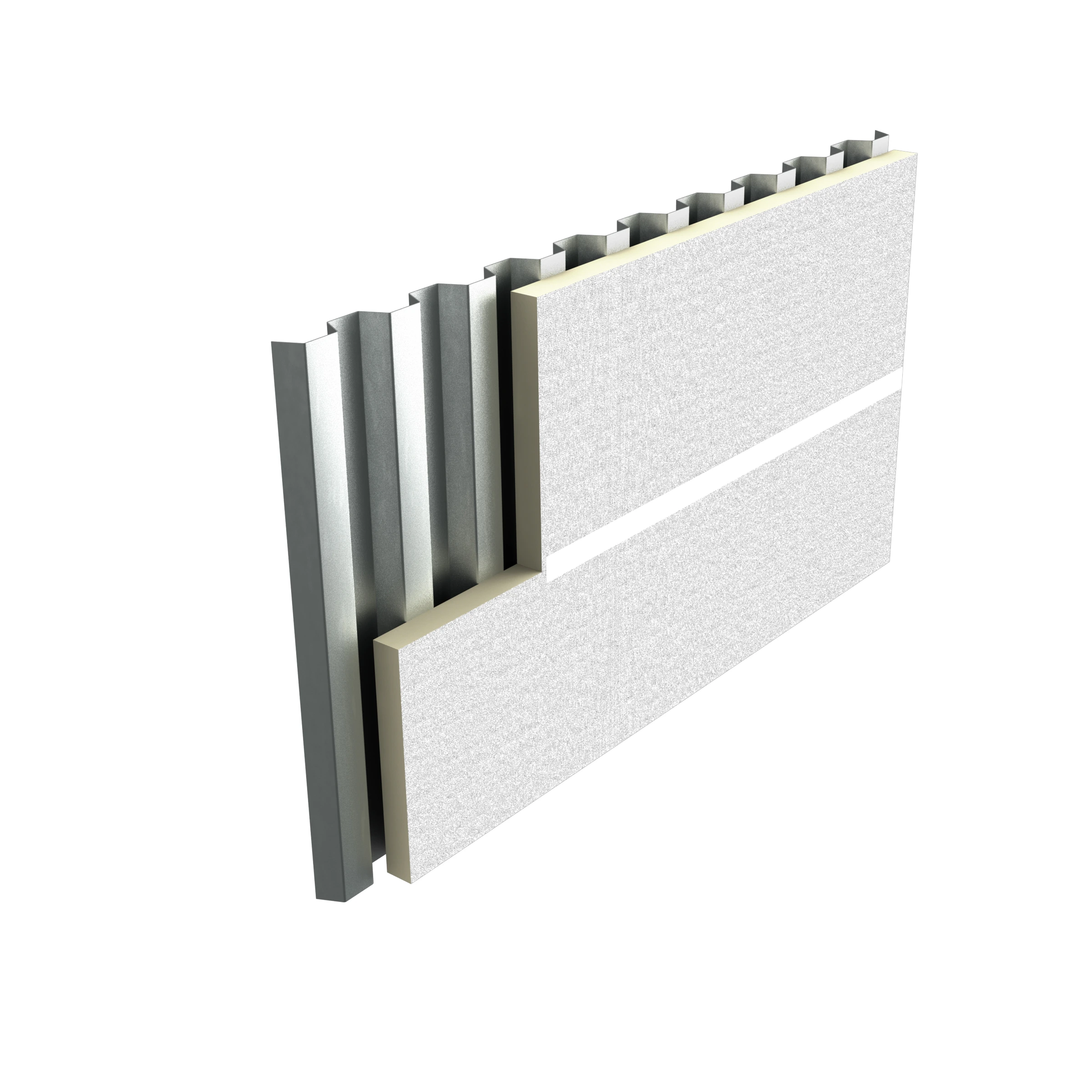 Hunter Panels' XCI 286 offers an all-in-one solution for unfinished spaces. The durable and washable face does not need to be reinforced with drywall.
Unfortunately, several types of insulation can be harmful to both environmental and human health. According to Building Green, hydrofluorocarbons (HFCs), chlorofluorocarbons (CFCs) and hydrochlorofluorocarbons (HCFCs) in blowing agents cause ozone depletion and further the effects of global warming.
Additionally, human health effects such as respiratory, skin irritation, and even cancer can be caused by chemicals and materials used in some insulation. Therefore, it is important to understand the risks of insulation before installing it in buildings.
When choosing insulation, not only is it essential to think about environmental and health concerns, but also how efficient the product is. This is referred to in terms of an R-value when talking about insulation.
The number relates to how well the insulation can prevent the flow of heat between the interior and exterior of the building. There are different R-value recommendations for each climate zone, but a higher R-value generally results in energy savings in both summer and winter months.
The Polyiso Difference
Polyiso insulation helps abate most concerns commonly associated with insulation. The industry uses environmentally friendly blowing agents that don't contain HCFs, CFCs, or HCFCs with zero Ozone Depleting Potential and virtually no Global Warming Potential. This creates a healthier living environment for occupants while improving sustainability.
It has a long service life and is often re-used or left in place during remodels. In addition, "polyiso is the most thermally efficient insulation of the readily available products in North America," according to Brandon Reynolds, Xci Product Manager at Hunter Panels.
Polyiso R-value can range anywhere from R-5.7 per inch to R-6 per inch (compared to other insulation materials that range from R-3.8 per inch to R-5 per inch.) Reynolds notes that polyiso's performance and high R-value allows building owners to "keep walls and roofs thin without sacrificing energy efficiency."
Hunter Panels's Innovative Polyiso
Hunter Panels goes above and beyond to manufacture polyiso products that save time, materials, energy and labor while instilling sustainability in the product's lifecycle. For example, certain other competing foam board insulations migrated towards more environmentally friendly options in some states in 2020 to comply with updated state regulations, but only where required.
Hunter Panels' polyiso products have been available nationally with low-GWP formula for close to 20 years, have made the change to more environmentally friendly blowing agents in 2003.
Reynolds explained that "the purpose of this change was two-fold: One, to improve the environmental sustainability impact of polyiso and two, create a healthier environment for building occupants."
The manufacturing process for polyiso does not involve energy-intensive processes like melting rocks or glass, like with fibrous insulation materials. Polyiso is significantly lighter and thinner than other products. Combined with efficient packaging, using polyiso streamlines installation and reduces both job site waste and carbon emissions involved in transportation.
Insulation That Strengthens Structures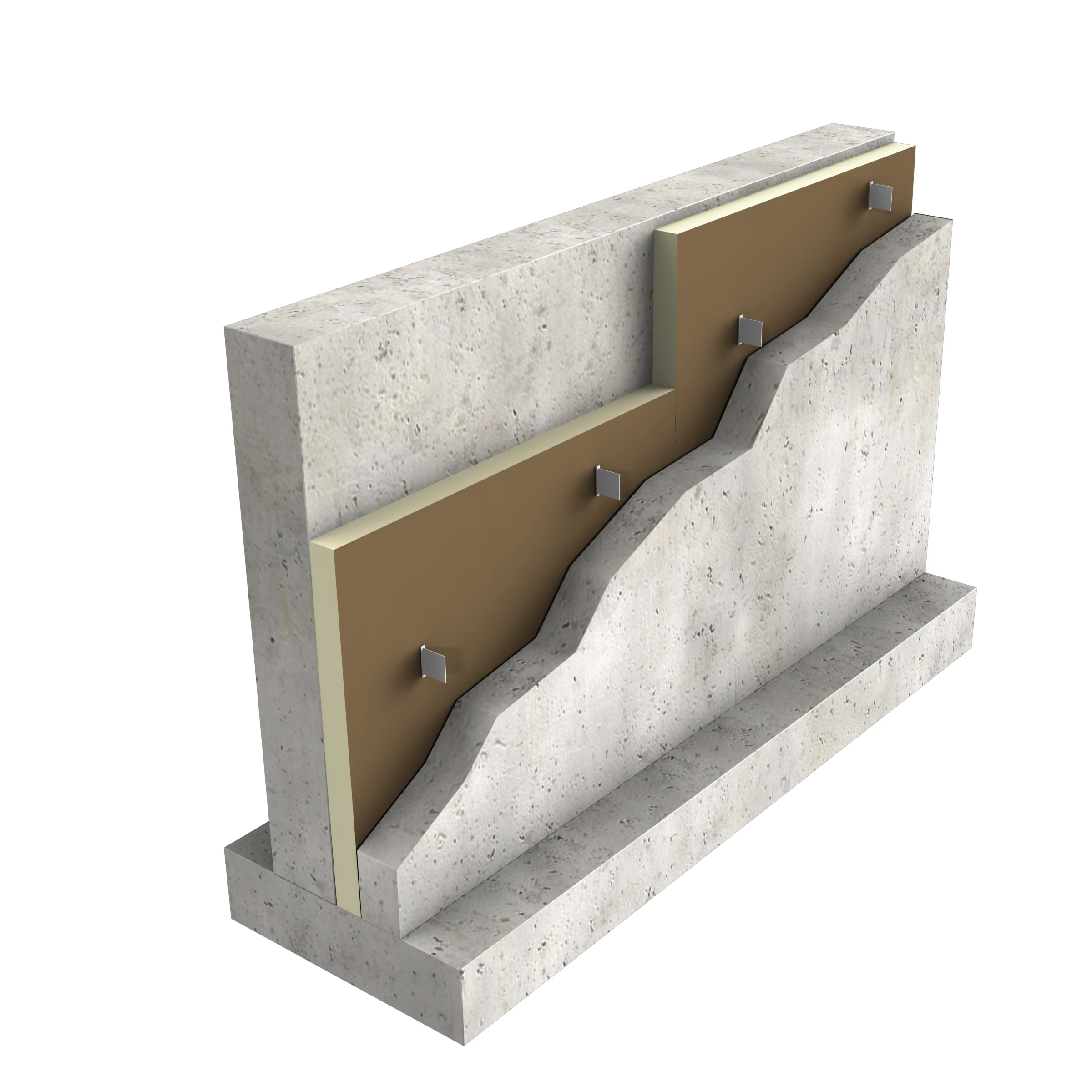 XCI ConCast by Hunter Panels is a non-structural, energy-efficient rigid foam polyiso insulation with a foam core. It is specifically designed for use in concrete wall panels as the core insulation lays between two layers of concrete.
From a building standpoint, Polyiso helps structures withstand the extremes seen in the world today. The material creates a comfortable environment and helps "ensure that an occupant has added protection against hot and cold temperatures, fire, air, and water intrusion," Reynolds adds.
Hunter Panels offers high-performance polyiso insulation that is continuous, eliminating thermal bridges and lowering the risk for moisture penetration. Their Xci Ply and NB products incorporate polyiso laminated to plywood or OSB.
Reynolds explains that with these products, "rather than needing a wall-outside-the-wall to hang cladding materials, the exterior wood facade allows a substrate that is easily understood and helps with energy efficiency by decoupling the fasteners used with cladding." It is also notable that there is no direct pathway through the fasteners for thermal leakage.
Continuous insulation has often been misunderstood and underused in projects that require insulation on the interior side of the wall but will be left unexposed. These include residential projects like unfinished basements or commercial projects like warehouses, distribution facilities and agriculture buildings. With Hunter Panels' XCI 286, "a reinforced white, light-reflective, durable, washable face offers functionality and energy efficiency without the need to drywall finish the interior."
Hunter Panels offers a wide range of Polyiso products for both residential and commercial structures, on the roof or in the walls. From its inception 23 years ago, Hunter Panels has been committed to addressing environmental concerns and creating innovative and efficient products for consumers across North America.
Mar 18, 2022 12:53:22 PM · 3 min read
---

Samantha is able to express her passion for the environment -- both natural and built -- as the special projects manager at Green Builder Media. Prior to joining the Green Builder Media team, she worked as an order management specialist at C.A. Fortune, a consumer brands agency. She is a recent graduate of the Master in Environmental Management program at Western Colorado University with an emphasis on sustainable and resilient communities. Originally from the suburbs of Chicago, she is currently thriving in Gunnison, CO where she enjoys the surrounding geology, mountain biking, and skiing.