Interest Rates are Up, Now What?
The rent vs. buy calculation is nearly always challenging, but with higher mortgage rates and rising rents, a recalculation may be in order.
If you lamented the lack of homes for sale in 2021 or were knocked out of the market by one too many bidding wars, you may be kicking yourself now that higher mortgage rates have increased monthly payments by as much as $600 to $1,000 depending on where you live.
While mortgage rates fluctuate frequently, they averaged 3.2% in November 2021 and climbed above 7% in November 2022. The monthly principal and interest payment on a $350,000 loan was $1,514 last November and is $2,329 at a 7% interest rate.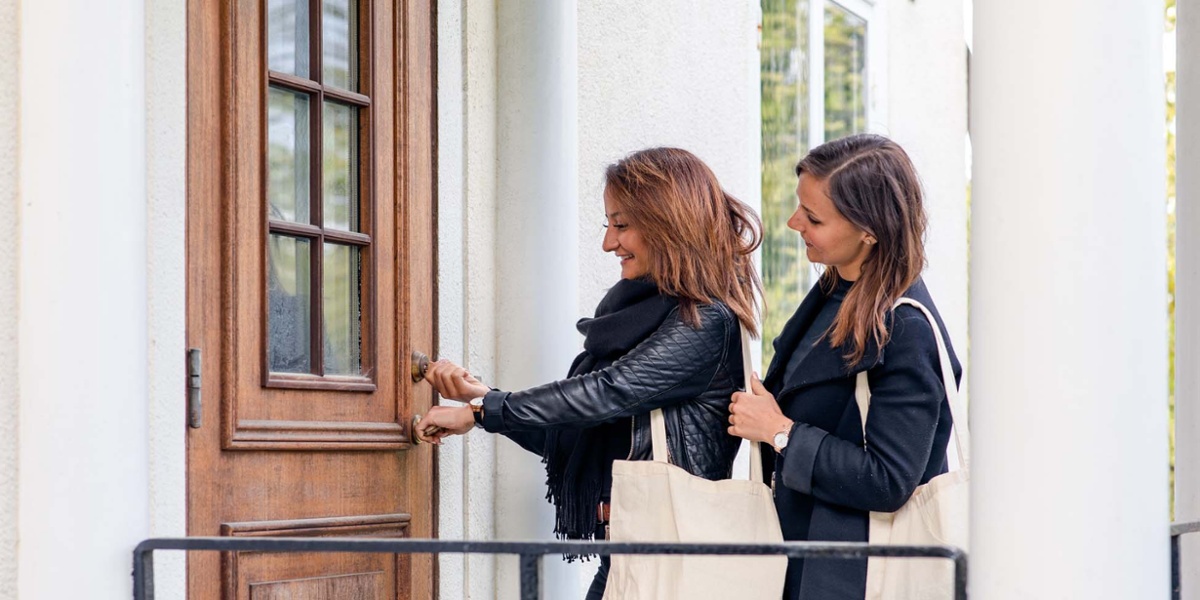 "Unfortunately housing affordability isn't likely to improve in a meaningful way," says Orphe Divounguy, senior economist for Zillow. "A persistent housing deficit is the biggest problem. Without a supply increase, the current slide in house prices is likely to stall."
Mortgage rates are unlikely to come down significantly in the near- to medium-term, he says.
On the other hand, you could be patting yourself on the back that you decided to rent instead of getting caught up in the madness of the housing market. But before you congratulate yourself, remember that rents rose fast too in 2021 and continue to climb in 2022, although at a slower rate.
Rent Increases and Home Price Increases
Nationally, rents rose 17.6% in 2021 over 2020, according to Apartment List. While rents are still high, the increases have slowed considerably, according to Realtor.com, rising 4.7% in October 2022 compared to October 2021. In some cities, the overall median rent increased at an even slower pace. For example, the median rent in Denver grew by just 1.1% year over year to $1,907. In Austin, the median rent rose 2% to $1,703, while rents were up 4.1% in Nashville to $1,625.
In the meantime, median home values continue to climb, up 9.4% from October 2021 to October 2022 in Denver to $580,000; up 4.5% in Austin to $575,000, and up 16.3% in Nashville to a median of $465,000, according to Redfin real estate brokerage.
Rent vs. Buy Recalculation
So where does that leave you? The rent or buy decision is both a mathematical equation and a complex choice based on your lifestyle and plans.
"The decision to rent or buy is an extremely personal one," says Divounguy. "It's dependent on each person's goals and situation–how soon they're likely to move again for example–as well as local market trends and mortgage rates."
Monthly mortgage payments for a typical U.S. home are up more than $900 – an astounding 62% – in 2022, Divounguy says.
Even with above average rent increases, higher mortgage rates have pushed the typical monthly mortgage payment above the typical rent in most major metro areas, Divounguy says.
"On the other hand, the buyers' market is much less competitive now compared to the last two years, giving those still in the market more leverage in negotiations and more time to find the 'right' house," he says.
To make a home purchase financially worthwhile, it's best to stay there for at least five to seven years, recommends Isabel Barrow, director of financial planning at Edelman Financial Engines. You'll need that time to pay down the balance to offset the cost of buying and selling, including realtor fees, assessment fees, title insurance, paint, movers and more.
"If you're on the fence, that's probably a sign that you should be renting, not buying," Barrow says. "Buying a home is not a decision you can quickly or cheaply undo – if you're not ready, you're not ready. If you are in a situation where you may need to relocate, I recommend choosing to rent rather than buy."
The fact that you can buy less with the same income or spend more on the same home you could have purchased this time last year in many markets may tilt some people to renting, Barrow says.
Whether you're thinking of renting or buying, you need to understand your total costs for each option and what you can afford.
Doing the Math
The first step to determining your housing budget is to understand your debt-to-income ratio, Barrow says.
"First, identify your secure income or what you know you can expect (and your spouse's income if applicable) each month," Barrow says. "From there, subtract existing debts such as car payments, mortgages on another property, student loans, etc. This will give you a better picture of what you can truly afford to spend on housing each month. You don't want to be in a position where you're spending more than you can afford."
If you want to buy, Barrow recommends adding 1% of the home's value to your budget annually for maintenance and other costs, plus .5% for insurance. You'll also need cash for a down payment, closing costs and moving expenses.
"With renting, you still need a full picture of your debt-to-income ratio, but there are often fewer hidden costs than owning a home," Barrow says. "You still need to factor in the cost of renter's insurance, utilities and other monthly costs, but unlike homeownership, you're not the one footing the bill for upkeep such as lawn care or upgrades such as a new roof unless this was negotiated in your rental contract."
Calculate Your Operating Costs
One complex part of the rent vs. buy equation is operating costs.
"When you're renting, it's likely that some, if not all, utilities are included," Barrow says. "If there's regular wear and tear and maintenance, you don't have to pay for it – the landlord does. Therefore, as a renter, you may feel like your expenses are more controllable overall, even if you don't have as much choice in those details as you would if you owned the property."
However, it's important to communicate with a potential landlord about any extra costs, Barrow says. For example, utility costs can add up quickly on top of your rent.
When you buy, you can get an estimate from the sellers or utility company of how much you'll spend each month.
"Owners can add energy efficient features to keep their utility costs lower, but renters typically can't do as much about that," Barrow says. "There's no real rule of thumb to understand the total cost of owning a home versus renting, but you can roughly estimate based on the size and age of the home if there are going to be large expenses to maintain it, aside from just the mortgage, taxes and insurance."
For example, if the house has a large yard that will need to be mowed or landscaped, that could potentially cost you hundreds of dollars per month, she says. If you're buying a house built more than 25 years ago, you may need a new roof, new heating and air conditioning system, or a new water heater. Upgrading to energy efficient systems will save money in the long run, but you need to be prepared for the upfront costs.
"You can opt for money saving options when it's your own home, such as high-efficiency appliances or use less water by planting drought resistant plants and grasses," Barrow says.
Homeowners have more control over their utility costs than renters because of the ability to upgrade appliances and systems such as a hybrid heat pump water heater, install a smart thermostat and new windows. Newly built homes are typically more energy efficient than existing homes, which means that the monthly costs such as electricity, gas and water bills can be lower.
While you can upgrade an existing home, you may not have the cash to make major upgrades immediately, so you should factor future renovation costs into your housing budget.
Investment or Home
The shifting housing market means many potential buyers are wary of overpaying in case home values drop.
"Home price declines for the United States will vary widely depending on region, tier and even neighborhood," Divounguy says. "Affordability challenges are already driving price declines in metro areas that saw some of the highest appreciation over the course of the pandemic. But across the U.S., all those buyers–as well as homeowners considering selling–who are currently on the sidelines due to costs will be a natural backstop for significant price declines."
Some financial experts suggest that it's more important to think of your house purchase as a home you want to live in rather than an investment. All investments have the potential to rise and fall in value over time.
"The takeaway is that although the typical rent is lower now than the typical monthly mortgage payment, both mortgage payments and rents should trend largely up over time," Divounguy says.
An advantage of buying is that a mortgage locks in a monthly payment with the potential to refinance at lower rates in the years to come, he says. In addition, part of your monthly payment reduces your loan balance so eventually you'll have an asset to sell or own your home without debt.
"Ultimately the buy vs. rent decision comes down to a person's own needs and long-term housing goals," Divounguy says. "If you're staying for a short term, renting makes a lot of sense. But longer term, it often makes more sense financially to search out something reasonable to buy and build your equity."
---
Publisher's Note: This content is made possible by our Today's Homeowner Campaign Sponsors: Whirlpool, Vivint, myQ, Sonos and Jinko Solar . These companies take sustainability seriously, in both their products and their operations. Learn more about building and buying homes that are more affordable and less resource intensive.