Indoor Air Quality: More Than Just Moving Air Around the House

Cati O'Keefe
1 min read
Green Builder interviews an IAQ expert, who addresses some important nuances when considering how to solve indoor air quality issues in homes.
"There's growing awareness that indoor air quality matters, but it's more complicated than just moving air around the home," says Green Builder Editor-in-Chief Matt Power in the opener of this five-minute IAQ video.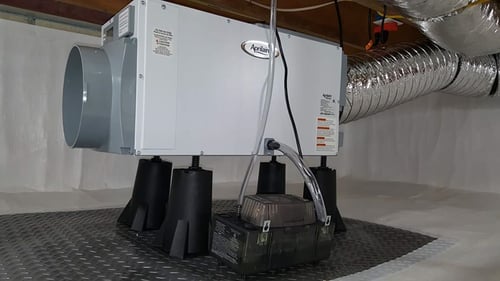 Joseph Hillenmeyer, Channel Marketing Manager for Aprilaire, agrees with Power and proceeds to detail the four most important attributes of indoor air quality and how to figure out what you need for specific IAQ needs.
"Having the [four attributes] in balance is what good IAQ is," Hillenmeyer notes. "There isn't a single solution that does that for every home. There's not a single solution that does it for every season. … As the awareness about IAQ grows that's going to lead to an understanding of all the attributes that make it up and that the fact that you do need a diff set of products depending on the type of home you are in and the location you are to deliver that effectively."
Hillenmeyer goes through the products that solve particular IAQ issues and also addresses the myth at ERVs are the cure-all for all IAQ issues. He also walks through a hypothetical house scenario, offering pointers that can help can builders decide which products to use for various situations.
Aug 4, 2021 12:03:06 PM · 1 min read
---

Cati O'Keefe is the editorial director of Green Builder Media. She has 25 years of experience reporting and writing on all aspects of residential housing, building and energy codes, green building, and sustainability.