How to Cut Your First-Year Homeownership Costs by 50%

Michele Lerner, Associate Editor
6 min read
New homeowners need to prepare for the financial reality of additional ownership costs after buying a house.
Ask any homeowner about their first year in their house and you're likely to hear a sigh–or a groan–about the challenge of paying for their new digs.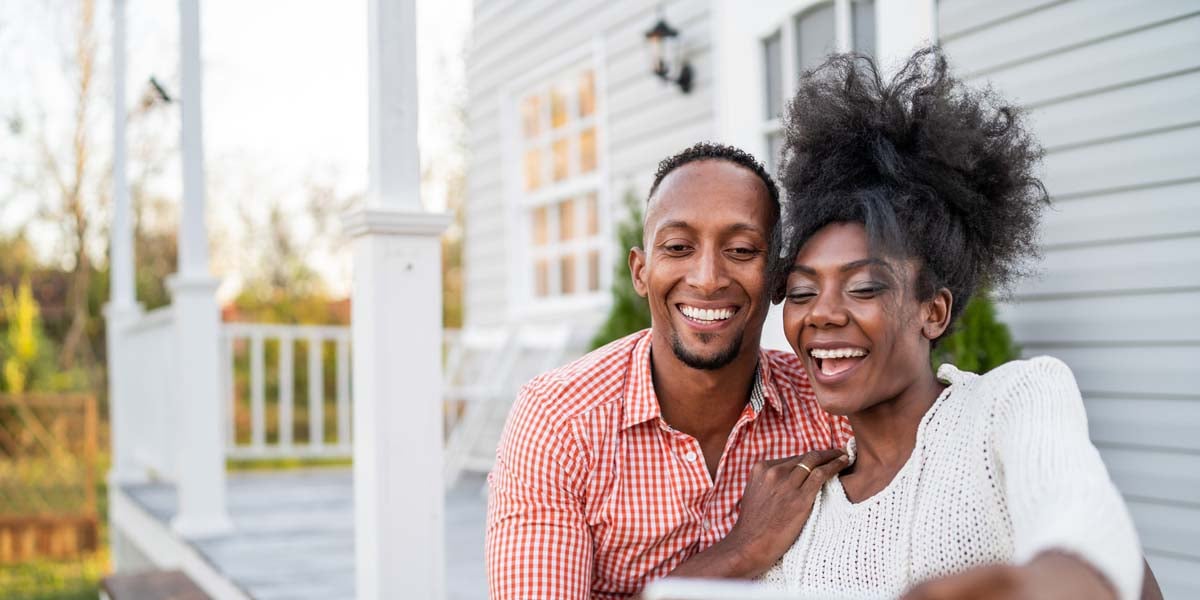 Instead of the anticipated relief from frugal living and scrounging for dollars for a down payment and closing costs, many homeowners find themselves struggling to keep up with their housing payments. On top of that, many face unexpected repairs or maintenance costs or are blindsided by high utility bills.
Average recurring costs of owning a home during the first year are $32,667, but expenses range from $25,100 and $389,900 depending on your location, according to research by Point 2 Homes, a real estate search platform and division of Yardi Systems Inc. Some strategic steps can help manage that crucial first year.
Making some wise choices before and after you buy can slash your first-year expenses and improve your cash flow in later years, too.
Choose the Right Location
The Point2Homes research compared average homeownership costs in different cities, including principal and interest on a mortgage, property taxes and homeowner's insurance. The wide variance in average first-year costs relates to home prices, insurance rates and property tax rates in each location. The research didn't include other costs such as homeowner association dues, repairs, maintenance or utilities.
Detroit, Toledo, Cleveland, Fort Wayne and St. Louis had the least expensive first-year costs, ranging from $25,100 to $61,635. Cities with the highest first-year costs include the California cities of San Francisco, Fremont, San Jose, Irvine and Los Angeles, with costs ranging from $389,910 to $270,954.
While you may not have a choice of which city to live in, you may be able to choose a neighborhood or property where the costs are lower even in a high-cost market. Slow down and do your research before you rush into buying a home, says Andra Hopulele, a senior writer for Point 2 Homes.
"Decide on the most affordable location, think about the best home size for you, think about the aspects you can compromise on and what is non-negotiable based on your previous rental experiences," Hopulele says. "But, most of all, try to research all the upfront, hidden and recurring costs [from down payment, closing costs and mortgage to utility costs, homeowners' insurance and property taxes] associated with owning a home to see what the first year of homeownership might look like and what impact it will have on your budget."
Research First-time Buyer Programs
Before you start a home search, find out if you're eligible for homeowner assistance programs in your area through DownPaymentResource.com.
"First-time homebuyer loans and programs are designed to provide financial assistance to people who want to become homeowners, but have lower incomes, lower credit scores or less money for the down payment," Hopulele says.
Down payment funds can help you make a larger down payment to reduce your mortgage payments or just keep cash in your bank account to manage first-year expenses. Other programs offer deferred mortgage payments, lower interest rates and tax credits, all of which can save you money or improve your cash flow.
Pick a Smaller House
Choosing a smaller house offers several benefits, including a smaller carbon footprint. In addition, your mortgage payments are lower on a less costly house, your property taxes are likely to be lower and your energy use shrinks along with your utility bills.
Do you really need that third or fourth bedroom? Getting by in a smaller space sets you up for years of savings, not just your first-year expenses.
Invest in a Home Inspection
Sometimes you have to spend money to save money.
"Although a home inspection could set you back a few hundred dollars, it could potentially save you thousands," Hopulele says. "The biggest problems are also, surprisingly, not always easy to spot. A leaking roof problem can be hidden by a fresh lick of paint, while foundation problems, faulty wiring, pest infestations or mold are all serious issues not visible to the naked eye. But a good home inspector will be able to uncover these, saving you a lot of money and pain in the process."
Depending on the home inspection results, you can ask the sellers to make repairs or to provide you with a credit to fix things on your own. In some cases, a home inspection can send up red flags to stop you from buying a house with too many costly issues to fix.
Improve Your Insulation
Before you move into your new home, ask an inspector or contractor to evaluate your insulation. While this could cost you a little bit upfront, it can have big benefits on your energy use and bills.
"Poor insulation will almost always be the main driver of excessive energy consumption in most homes," Hopulele says. "Improving the home's insulation will help eliminate large fluctuations in temperature, which means your HVAC system won't have to work overtime to maintain a consistent temperature."
Have an Energy Audit
There may be other opportunities to improve your home's energy efficiency without forking over a lot of money for a major overhaul.
"Get an energy audit to identify the most significant energy efficiency improvements you can make to your home," says Noelle Melton, vice president for national homeownership programs and lending at NeighborWorks America, a nonprofit focused on affordable housing and strengthening communities. "Notably, the IRS recently offered guidance to taxpayers on the requirements to claim the energy efficient home improvement tax credit for an energy audit."
Fix Your Windows
Depending on the age and condition of your windows, you may want to consider replacing or improving them. Replacing old single-pane windows with Energy Star windows can save up to 12% on your energy bill, but at a steep upfront cost. However, tax credits are available to offset some of that expense.
"Many homeowners who think their windows are too drafty assume they have to buy replacement windows," Melton says. "Some of the time, replacing the caulk and weatherstrip around the windows and covering any cracks or open seams is a much better investment. Heat gain and heat loss through windows are responsible for 25%–30% of residential heating and cooling energy use."
Make Little Switches
Making a simple adjustment like programming your thermostat to reduce your heating and cooling use can lower your utility bills, Melton says. Regulating your energy use can save 10% to 15% on your bills.
Swapping old light bulbs for LED bulbs means you use 75% less energy, plus, since they last longer, you're not adding to landfill with used bulbs.
If a big upgrade such as replacing your heating and air conditioning is out of the question this year, you can still make progress on increasing your energy efficiency.
"Replacing or cleaning your HVAC filter and confirming that air vents are clean and not blocked by furniture can go a long way toward keeping you safe and saving you money," Melton says.
Swap Out Your Appliances
If you must buy new appliances before you move into your new home or plan to replace them incrementally, you can save an average of $450 annually by choosing an Energy Star appliance.
"By making more environmentally friendly decisions when it comes to home appliances and upgrades, first-time buyers can save a lot of money," says Hopulele. "Although they may have steeper upfront costs, fridges, TVs, dishwashers and HVAC systems or AC units that come with an Energy Star label boast some fantastic reductions in terms of energy consumption."
Use Tax Credits for an Energy-Efficient Upgrade
Tax credits are available to cover a portion of the cost of energy efficient upgrades. Melton recommends considering upgrading to an energy efficient heat pump, which can save up to 20% on your heating and cooling bills.
A hybrid heat pump water heater can save about $550 per year for a four-person household.
The actual savings from solar panels varies according to local utility costs and other factors, but they can average $1,500 annually.
If you start with a smaller, less costly house in a more affordable location, taking the steps to make your home more efficient can help you cut costs dramatically now and in the future.
---
Publisher's Note: This content is made possible by our Today's Homeowner Campaign Sponsors. These companies take sustainability seriously, in both their products and their operations. Learn more about building and buying homes that are more affordable and less resource intensive.
Sep 6, 2023 8:00:00 AM · 6 min read
---

Michele Lerner is an award-winning freelance writer, editor, and author who writes about real estate, personal finance, and business.