High Road to HVAC
The path to going green is a large degree of Tranquility.
In conjunction with Trane Technologies' overall sustainability commitments, Trane Residential has launched a new initiative to elevate the conversation and buying experience with the homeowner, incorporating key consumer trends around wellness, healthy home, and energy savings. The trends are incorporated by creating a home that is a sanctuary via a program called "Tranquility."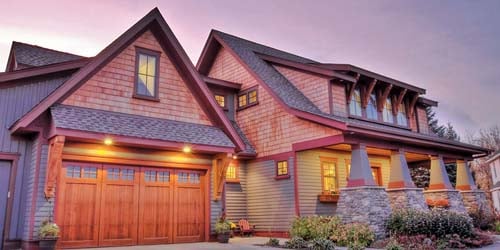 According to Trane officials, the Tranquility by Trane platform equips builders with innovative and efficient strategies to transform traditional processes for heating, ventilation and air conditioning (HVAC) installation. Tranquility applies building sciences at the home's inception to optimize performance, deliver efficiency and provide ultimate comfort. For consumers, Tranquility ensures every home provides a sustainable, efficient and healthier environment that all homeowners want and deserve, at an affordable cost.
"At the heart of Tranquility is our brand's unparalleled knowledge of home comfort, performance and reliability," says Melissa Foley, Director of Strategic Relationships at Trane Technologies. "Tranquility leverages our extensive expertise with mechanical system design to ensure homeowners experience the benefits of improved indoor air quality, higher energy efficiency, and sense of calm when living in a well-balanced environment."
From a builder's perspective, Tranquility makes it easier to align building envelopes and mechanical systems by bringing third-party expertise to premium home design, the company notes. "Essentially, Tranquility delivers what smart homebuyers want: comfort, sustainability, efficiency and most importantly, a healthier home environment," the company notes.
Tranquility also offers concierge-style services to multi-family property managers. Services include tools to manage a property owners' fleet of air conditioners, increase in accessibility when navigating refrigeration transitions and replacement schedules.
As America's most trusted HVAC system every year since 2015, per the annual Lifestory Research 2020 America's Most Trusted HVAC Brand study, Trane Technologies and its residential HVAC brand, Trane Residential, are devoted to providing the tools needed to ensure every home can provide a sustainable, efficient and healthier environment that all homeowners want and deserve, the company notes.
The Trane portfolio of systems comes together to "address not only comfort but quality of air, complete control of the system from anywhere, and energy savings opportunities from the thermostat settings to the variable speed air conditioner."
Every Trane device is tested to withstand the harshest conditions nature and its engineers can throw at it—such as freezing conditions in its System Extreme Environmental Test (SEET) lab, or five inches of water per hour in its Climate Chamber. These types of tests, Trane notes, "ensures that the heating or cooling unit can run through anything."
For more information about Trane Technologies, visit the Trane Sustainability and Trane Residential web pages.
---
Alan Naditz is the managing editor of Green Builder magazine. He has covered numerous industries in his extensive career, including residential and commercial construction, small and corporate business, real estate and sustainability.
---
Here are several of Trane Residential's key products that mesh with the Tranquility platform and are environmentally sustainable:
| | | |
| --- | --- | --- |
| | | |
| XV20i TruComfort Variable Speed: Rated up to 22 SEER with 750 stages of comfort for ultimate climate control and max efficiency. TruComfort technology automatically adjusts temperature while maintaining speeds to avoid temperature swings. Quiet running fan measured at 4 decibels (dB) below competitor's minimum. | Trane XL824 Connected Control: The ability to control humidity and maintain healthy levels within the home. Additional features: Wi-Fi or Ethernet connectivity, 4.3-inch Diagonal Color Touchscreen, Built-in Nexia Bridge, Program up to four schedules a day, seven days a week. | Trane CleanEffects Air Cleaner. Removal of up to 99.98 percent of particles and allergens from the home's filtered indoor air. It removes particles as small as 0.1 microns to 1/1,000 the diameter of a human hair—a size that eludes most air cleaners. Industry-leading clean air delivery rate of 1,200. Low operating costs, with no replacement filters to buy. |