For a Greater Good

Michele Lerner, Associate Editor
9 min read
The Digital Generation is ready to use technology to lead people into a fossil fuel-free era.
Tech-savvy Millennials who rely on smart home automation and electric transportation modes are also among the most environmentally concerned generations. Generation Z (a.k.a. Gen Z, born in 1997 or later) may have an even greater claim to the term "digital native," but Millennials also grew up with technology.
After all, the internet became available to the public in 1993, when the oldest Millennials were tweens, and the first iPhone was introduced in 2007, when they were twenty-somethings.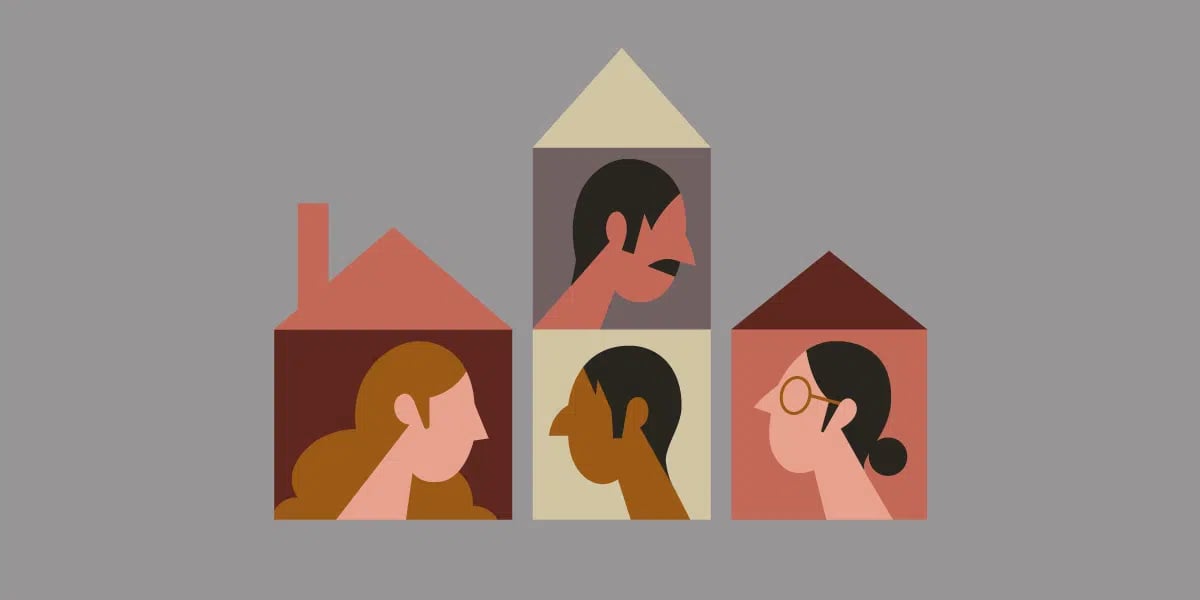 As Millennials age into their homebuying years, builders must convey concern about environmental and health issues. Credit: iStock/Annika McFarlane
But right now, Millennials are the prime marketing group. Born roughly between 1981 to 1996, the oldest are in their early 40s, while the youngest are leaving college in their rear-view mirrors. Though the market is heavily stacked against them, they're ready to spend; home buying is a big part of their future hopes and aspirations.
So how can builders build them optimal homes? And how can we educate and entice them?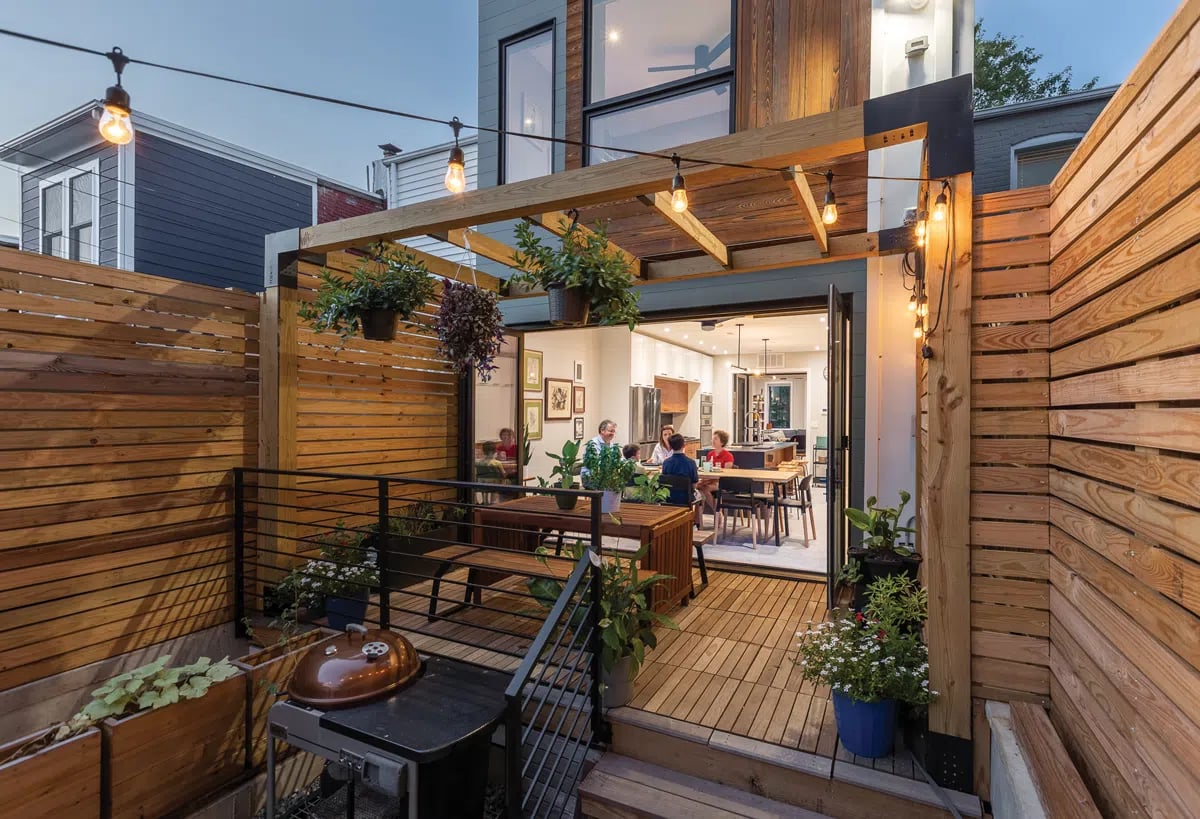 Inclusion of environmentally friendly features, such as solar power, all-electric appliances, heat pump technology for heating and cooling, and smart electrical panels that monitor energy use, turned a century-old "clone home" into a structure that stands out from its neighbors. Courtesy Teass/Warren Architects
Smart Is Cool
Millennial homebuyers want high-speed, streamlined internet connectivity throughout their homes, according to COGNITION Smart Data market insights from Green Builder Media. Most Millennials (more than 80 percent) consider a connected household to be an "important" or "very important" aspect.
For example, Millennials want homes with video doorbells, remote-controlled locks and garage doors connected with whole-house intercom systems.
Environmental responsibility is key. Millennial survey respondents say their No. 1 global risk concern is the failure to mitigate climate change. Nearly 50 percent consider a company's sustainability, environmental, social, and corporate governance (ESG) commitments, and carbon footprints as top priorities when they choose products.
And, while 64 percent of people under age 40 say they feel guilty about their negative impact on the environment, just 45 percent of those over 40 feel similar guilt.
Between their comfort level with technology and their commitment to the environment, it might seem that Millennials are ready for the great conversion to all-electric homes. But Millennials actually lag behind their Gen Z cohorts when it comes to embracing the concept. The majority of Millennials (63 percent) say they would go all-electric with their next home, but among Gen Z, 100 percent are ready to do so.
Seductive Solar Power
Access to solar power is considered a bragging right by Millennials, as it is a valuable way to reduce a home's carbon footprint, decrease energy bills and increase an owner's self-sufficiency, according to COGNITION.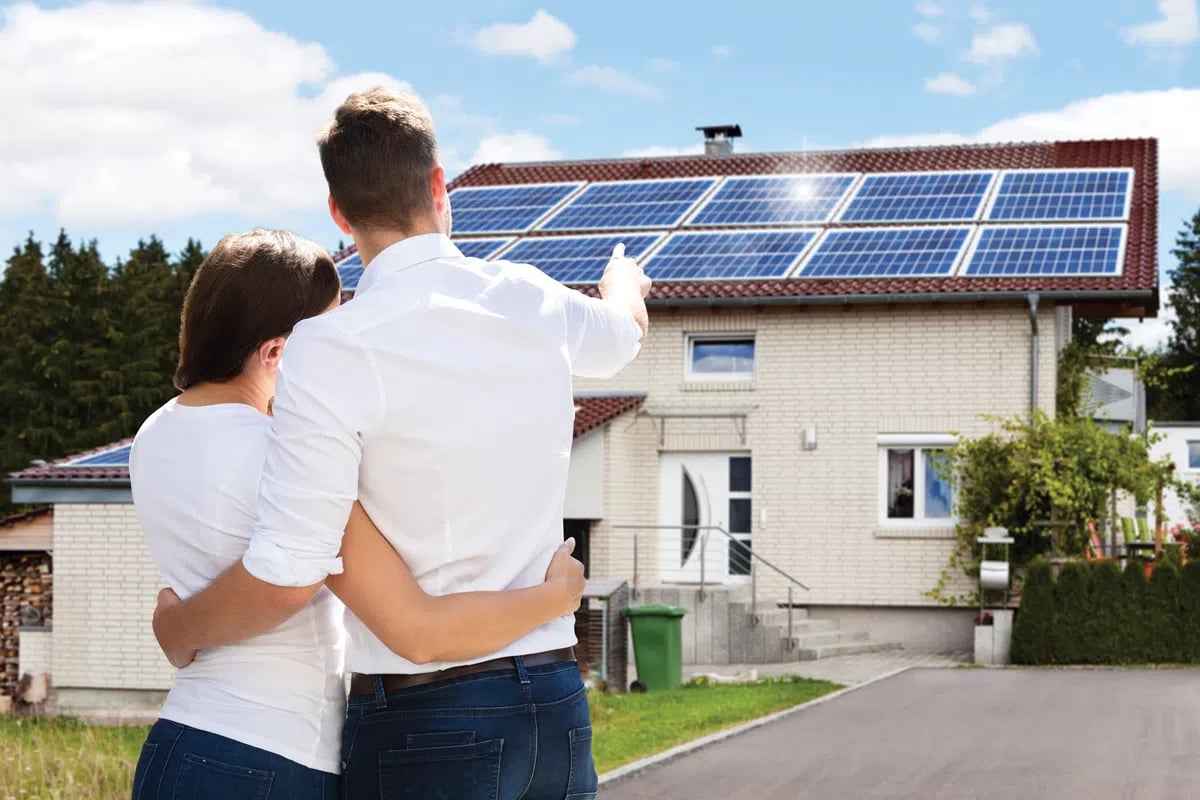 Millennial homebuyers place top emphasis on the use of solar power, primarily for its capacity to lower a home's carbon footprint, decrease energy bills and increase owners' self-sufficiency. Credit: iStock/Andrey Popov
For Will Teass, co-founder and managing principal of Teass/Warren Architects in Washington, D.C., the transformation of a nearly 100-year-old rowhouse on Capitol Hill to a net zero house for his family started with solar power.
"As architects, we consider ourselves agents of change, and we need to personally practice what we professionally preach," Teass says. "We retained the front façade and porch of our rowhouse to preserve the character of the street, then planned to add solar panels. Our consultant suggested we eliminate all the gas radiators, which we worried at first might impact our thermal comfort, but then we embraced the idea of decarbonizing the home and severing the fossil fuel umbilical cord."
In addition to choosing all-electric appliances and heat pump technology for hot water and heating and cooling, Teass installed smart electrical panels that monitor all energy use, with detailed data for every plug, light and appliance. "We get an alert if a circuit or a device is using more electricity than usual," Teass says.
Clients in all generations ask for smart tech and solar panels, but they rarely ask about the potential to achieve net zero status, he adds.
"If their customers aren't ready or can't afford some green features, builders can plan for the physical aspects of solar power and build in capacity for an electric vehicle (EV) charger," Teass says. "They also need to pay attention to the electrical panels, because a more efficient, all-electric home is likely to need a 200-amp panel instead of a 100- or 150-amp."
Solar power, which is mandatory on most new homes in California, is just one piece of the high-performance models being built at KB Home's microgrid communities, Oak Shade and Durango. Located within the Shadow Mountain planned community in Menifee, Calif., each home will have solar power storage batteries.
In addition, the community's solar powered microgrid will have battery storage. Each dwelling will be connected to apps that provide real-time energy monitoring.
"Buyers are empowered with digital energy to make economic and environmental decisions for themselves and their community," says Jacob Atalla, vice president of sustainability and innovation for KB Home, headquartered in Los Angeles. "Energy used to be all about the local utility. But now, we have storage systems to store energy and apps to monitor use. We can decide things such as when it's the best time to charge an EV to use the least amount of carbon."
Gamification and the Connected Home
Millennials' comfort level with apps and video games entices them to use smart tech to operate their homes for security, comfort and energy efficiency, says Cynthia Adams, CEO of Charlottesville, Va.-based Pearl Certification, an energy efficiency certification program for homes.
The Green Door app, available on newly built and existing homes from Pearl Certification, provides homeowners with information about how to maintain and improve the energy efficiency of their homes, and about tax credits and rebates available for green improvements. If they have a newly built home with pre-wiring for solar panels or an EV charger, for example, they can find information within the app about contractors to install more equipment and financing options.
"Smart thermostats provide an easy entry point for Millennials around sustainability, and most Millennials are comfortable with smart speakers and cameras," says Adams. "Millennials are also more comfortable with a one-stop shop to manage smart home features. We use gamification to motivate them, so they can get points for different improvements to their home to help them achieve different levels of Pearl Certification."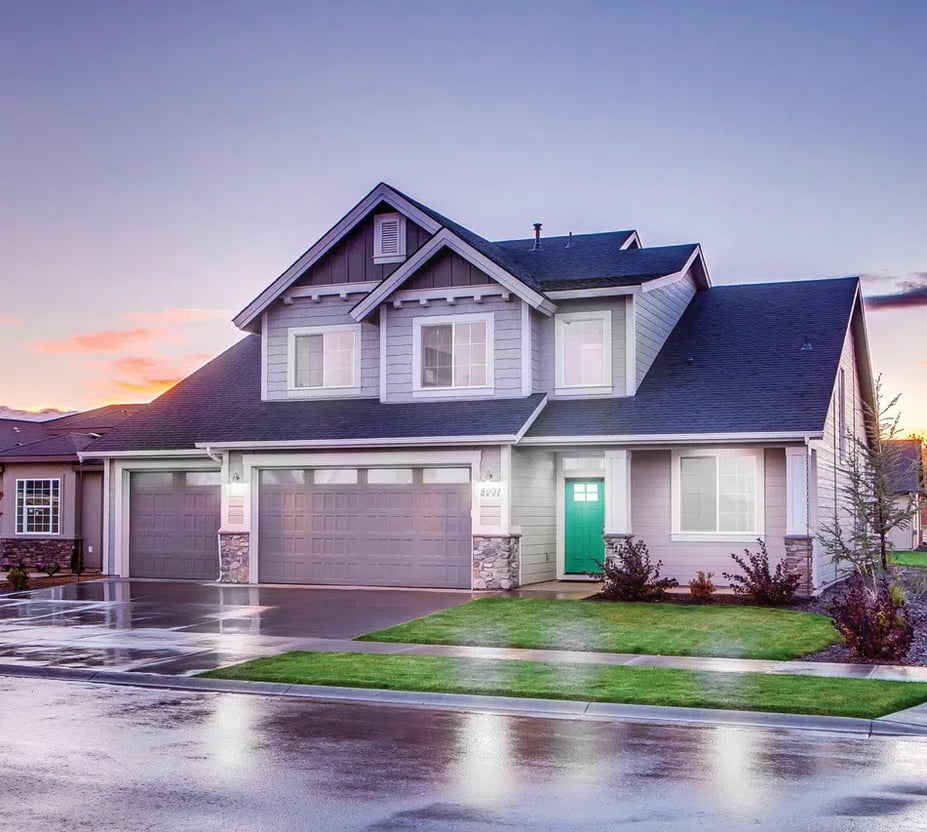 Pearl Certification's Green Door app provides homeowners with information about how to maintain and improve the energy efficiency of their homes, and about tax credits and rebates available for green improvements. Courtesy Pearl Certification
Samsung's SmartThings, a smart home app that allows users to manage everything from air purifiers and thermostats to their blinds, lights and speakers. It can also be accessed on a Samsung Galaxy Watch; Users can even swipe right or left on the app and livestream their security cameras from their wrist.
The smart home devices Millennials want to buy now include smart doorbells, energy monitoring systems, smart doors and windows, and EV chargers, according to COGNITION data.
To get Millennials to embrace other high-performance features, builders, salespeople and real estate agents need to proactively explain the benefits of various systems, building techniques and appliances, Adams says.
"Millennials want good indoor air quality, to maximize sustainability and to minimize their carbon footprint, but builders shouldn't assume they understand how to get those things," Adams says. "Buyers can make smarter decisions if they're provided with information on things like the benefits of induction cooking for their health. Builders should start at the model home and design center by demonstrating what different features can do for homeowners and the environment."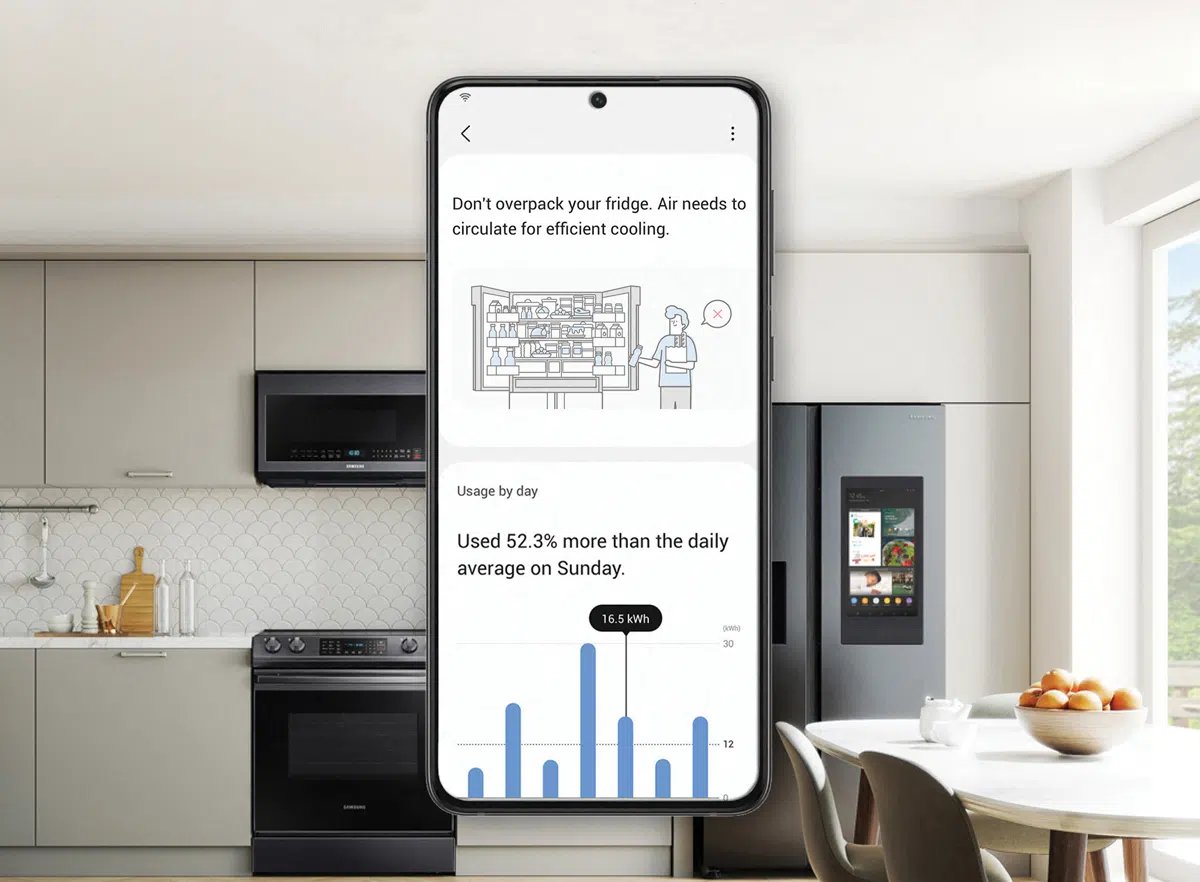 Samsung's SmartThings smart home app allows homeowners to manage everything from air purifiers and thermostats to their blinds, lights and speakers. Courtesy Samsung
Net Zero Energy Investments
KB Home's new microgrid communities, which have achieved numerous certifications—including Zero Energy Ready status from the U.S. Department of Energy—serve as models and research sites for high-performance homes, says Dan Bridleman, senior vice president of sustainability for KB Home.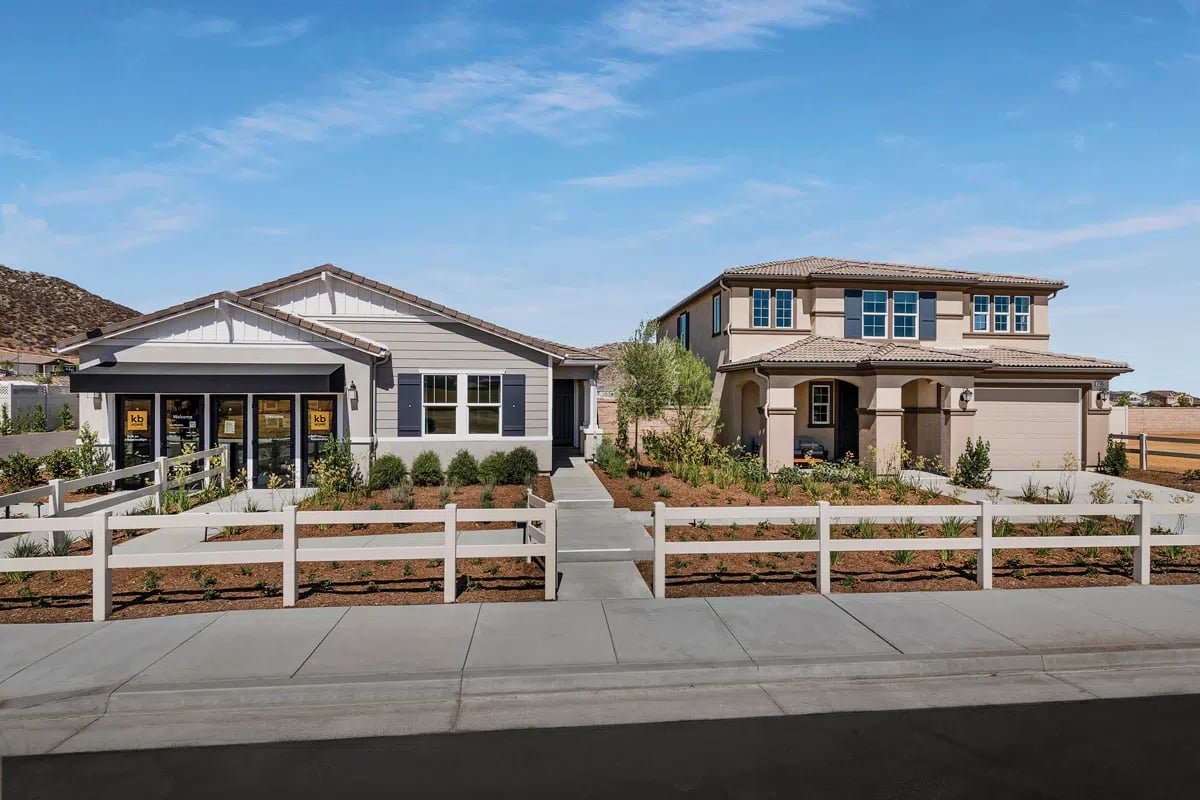 Housing at KB Home's Oak Shade at Shadow Mountain subdivision is clean energy powered and includes solar power storage batteries, apps for real-time energy monitoring and electric vehicle (EV) chargers. Courtesy KB Home
"We started building these homes with the 'reduce before you produce' mindset," Bridleman says. "Each home has a tight envelope to run as efficiently as possible, so they're ready to be net zero homes. Then, we add state-of-the-art electric water heaters and air conditioning systems. We've reduced the energy use of each home by 40 percent, so it functions better even before the solar power starts producing energy."
KB Home and its research and manufacturing partners are working to develop new innovations and to improve affordability for these high-performance homes.
"We've partnered with Kia to experiment in some of the homes with bidirectional battery sharing," Bridleman says. "A lot of people assume that you can not only charge your EV from your house, but that you could use your EV's battery to provide electricity for your home. But most of the time, these systems aren't bidirectional. A typical EV battery has 70 to 120 kilowatts stored, which could be another power source in case of an outage."
KB includes a baseline of tech in each home, such as smart thermostats and smart locks. Buyers can layer in the features they want, Bridleman notes. "They can add lighting controls and theme music, and they can geo synchronize their car and driveway to automatically open their garage door when they come home," he says. "Millennials understand this technology and it's really infinite what some of them may want. They're interested in green features and technology, so we just need to educate them about energy monitoring and other innovations that can help them reduce their water and energy use."
A Smart Tech Path to Great Conversion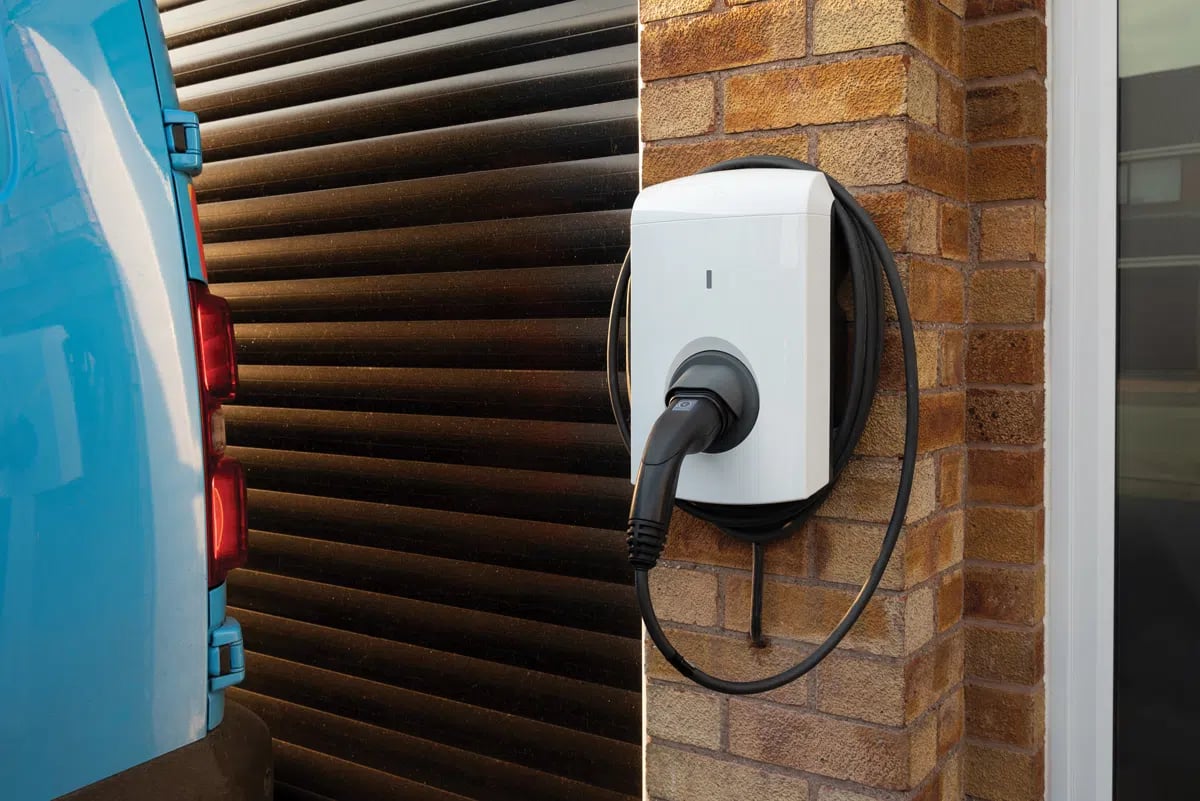 Some of the features that builders can offer to nudge consumers into reducing their carbon footprints include:
Solar prewiring. This makes it less costly to add solar if buyers can't afford it when they first buy a home.
Smart appliances. Tech-enabled appliances encourage buyers to choose energy-saving options.
Air and water monitoring. Leak detection sensors can reduce water usage. Indoor air quality sensors can work with automated ventilation systems.
Electric vehicle (EV) charger prewiring. While 8.5 percent of new car sales are EVs, 38 percent of Americans says they'll seriously consider buying one, according to

Pew

. Having the capacity for an EV charger at home makes it easier to consider one.
Energy use monitors and smart plugs. Monitors that provide instant feedback are more likely to change behavior around energy use.
Optimizing Rentals with Smart Tech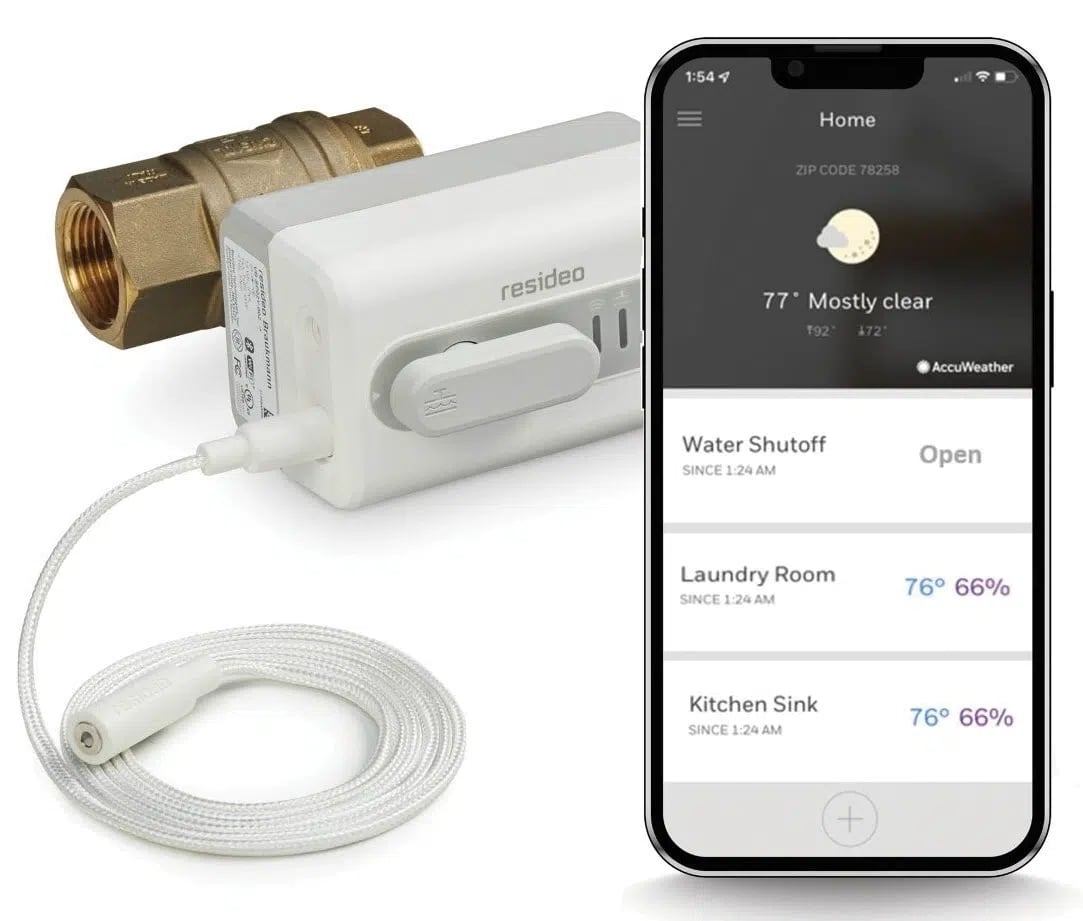 Whether you're building multifamily units or single-family rentals, smart tech can provide a streamlined experience for landlords and residents. According to Rent.com, tenants prioritize a smart thermostat, keyless entry, smart appliances and smart lights. Online rent payment systems are also popular.
Smart thermostats. Landlords can use these thermostats to set baseline scheduling for climate control yet allow some flexibility for tenants. Landlords can also monitor the systems for freezing temperatures or high humidity that could indicate a problem in the home. Residents can reduce their utility bills with careful programming.
Leak detection. The damage caused by water, especially in a multistory building, can be costly. Leak detection systems help landlords and tenants avoid the damage of a major leak, along with water waste and higher bills from slow leaks. Some connected appliances include built-in leak detection.
IAQ. Range hoods, bathroom fans and ventilation systems that work automatically provide better indoor air quality for residents, and reduce damage to units from grease, smoke and humidity.
Security. Smart locks, cameras, occupancy sensors and window and door sensors can provide a sense of security for residents, and allow landlords to more easily monitor their properties. While most tenants like the simplicity of smart locks, some security tech tools may feel invasive, so landlords need to communicate how the tools and data and use them responsibly.
Remote-controlled appliances. Smart appliances come with a variety of features, but what most tenants want the most is the ability to operate their appliances even when they're not home, according to Rent.com.
---
Publisher's Note: This content is made possible by our Today's Homeowner Campaign Sponsors. These companies take sustainability seriously, in both their products and their operations. Learn more about building and buying homes that are more affordable and less resource intensive.
Nov 10, 2023 8:00:00 AM · 9 min read
---

Michele Lerner is an award-winning freelance writer, editor, and author who writes about real estate, personal finance, and business.