ESG Spotlight: Mohawk Industries

Samantha Carlin
4 min read
Environmental, Social, and Governance (ESG) business practices have become a moral imperative for companies throughout the economy. Green Builder Media spoke with Mohawk's new Vice President of Sustainability to learn how the flooring company is responding to shifting ESG expectations.
Mohawk Industries, the world's largest flooring manufacturer, has set an example for over a decade with its commitment to corporate sustainability.
For the past 12 years, the company has released an annual ESG (environment, social, governance) report. "Each year, this report quantitatively assesses our progress in important areas such as carbon emissions and our use of natural resources. It also provides insights into what defines us as an organization," says Jeff Lorberbaum, Mohawk's chairman and CEO. "We have greatly reduced our consumption of water and energy and are incorporating more recycled content into our products, including more than 30 billion plastic bottles in the past five years."
In 2021, Malisa Maynard joined Mohawk as vice president of sustainability. Maynard focused on developing a comprehensive sustainability strategy that builds on existing strengths and readily accepts new challenges for growth. "I wanted to ensure that we had a very holistic ESG strategy and ensure that we had something that would work across our organization."
"Innovation is the common language at Mohawk," asserts Maynard. "There is tremendous passion and creativity around continuous improvement and a desire to better execute every aspect of our business. By identifying commonalities among Mohawk's businesses, we have built a framework that truly defines what sustainability means across the enterprise."
ESG Report Highlights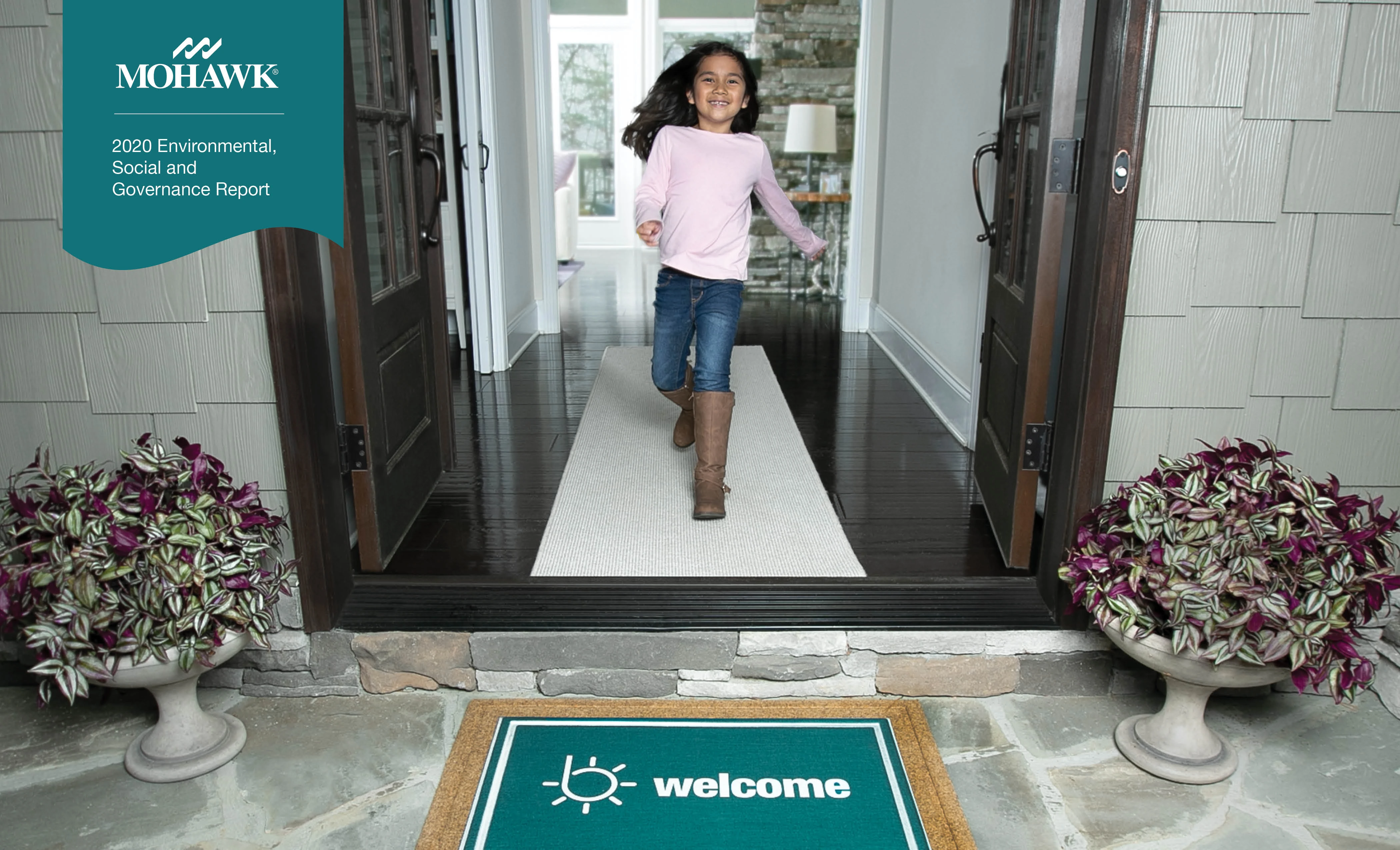 Over the past decade, Mohawk has been working toward 25 percent reductions in greenhouse gas emissions, water use and waste generation. As first highlighted in the company's 2020 ESG report, Mohawk is implementing a comprehensive decarbonization strategy and formally joined The Climate Pledge, a commitment to reaching net-zero by 2040.
As a part of this strategy, Mohawk also formed the People and Planet Council in 2021. These groups consists of key stakeholders who blend business direction and decision making with sustainability goals. One objective was to set realistic science-based targets for greenhouse gas emissions reduction.
"We have to look at our total carbon impact across the total lifecycle of the products. We have started the work, but more work is needed. We need to collect more data, work with suppliers to understand opportunities, and find ways to make our products more sustainable." Maynard says.
A Closer Look at Product Sustainability
"Our biggest success has been reducing water consumption, reducing our greenhouse gas emissions, and generating less waste," Maynard reveals. She notes that no one solution was the "key" to success; instead, it was a culmination of efforts across the global Mohawk franchise.
The company's most recent ESG report outlines specific actions Mohawk is taking to conserve resources and protect our planet, including the adoption of energy conservation technologies, and renewable energy (biomass, solar and wind power) to minimize carbon emissions. From wind farms in Belgium to solar panel covered distribution centers in Australia, Mohawk already deploys a spectrum of energy solutions to decrease carbon emissions.
Mohawk has also created partnerships with river-cleanup organizations to help promote healthy waterways. Additionally, the company has replaced traditional space dyed yarns with water-saving Color Pulse fibers and implemented wastewater recovery systems in manufacturing plants, putting Mohawk on track to reduce water intensity by 30 percent by 2025.
Mohawk further reduces its footprint by creatively implementing ways to give waste materials a new life. For example, at a North Carolina facility, wood waste from internal and pre-consumer sources is used as fuel to generate thermal energy.
This system currently supplies 48% of the plant's energy needs. Mohawk also manufactures carpet fiber from recycled plastic bottles, repurposing more than six billion bottles in 2020 alone. According to Maynard, they are "reusing and repurposing waste by incorporating more recycled content into our products," and now offer more than 500 product collections with post-consumer recycled content.
Circular Design for Products
In 2025, Mohawk will release a product circularity goal developed by its Planet Council. From a sustainability standpoint, it was important to minimize the environmental impact across the product life cycle - from creation to end of life.
Circular design revolves around material selection and resource reduction. Using this design process, Mohawk has created thinner tiles while retaining strength, minimized its waste stream, and opted for sustainably sourced, easily recyclable materials, such as bio-based products. Today, 41 Mohawk facilities are considered Zero Waste to Landfill (ZLF).
Mohawk's ReCover program recycles old flooring regardless of the manufacturer. The company is now researching and implementing new recycling techniques to aid further diversion from landfills. Since 2006, they have recovered 159 million pounds of carpet.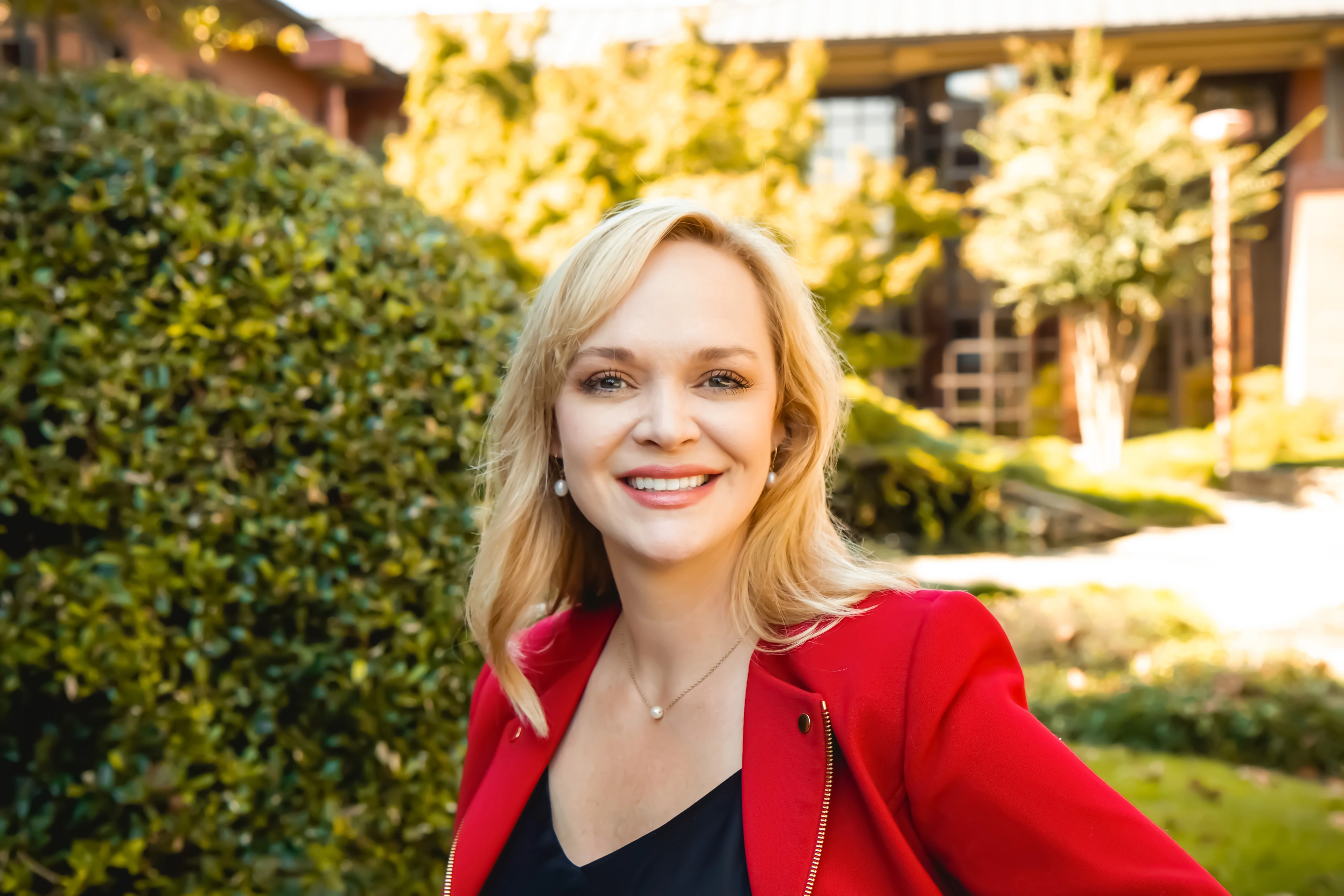 Malissa Maynard joined the Mohawk team in 2021 as the vice president of sustainability and has worked diligently to instill environmental ethics throughout the organization.
Expanding Decarbonization Plans
Maynard explains how "the Mohawk culture is built on using resources efficiently and innovating products for our customers," and notes how "that focus harmonizes well with our sustainability principles."
"For me, innovation will drive sustainable success–not just at Mohawk–but across the world. We can't keep doing things the same way. We have to try new ideas to find new solutions to the many challenges that are out there," Maynard expresses with enthusiasm.
Invigorated by her new position at Mohawk, Maynard has big plans for the future and wants to push "taking the culture and spirit of improvement to try new things."
"On the planet side, we need to expand our decarbonization strategy, which will require every business to identify and support creative carbon reductions. On the people side, we have a global enterprise that allows us to define and highlight diversity in unique ways. Leveraging diverse backgrounds and experiences worldwide will benefit all of our stakeholders," Maynard optimistically concludes.
---

Samantha is able to express her passion for the environment -- both natural and built -- as the special projects manager at Green Builder Media. Prior to joining the Green Builder Media team, she worked as an order management specialist at C.A. Fortune, a consumer brands agency. She is a recent graduate of the Master in Environmental Management program at Western Colorado University with an emphasis on sustainable and resilient communities. Originally from the suburbs of Chicago, she is currently thriving in Gunnison, CO where she enjoys the surrounding geology, mountain biking, and skiing.