Energy Management Giant Monitored Sustainability Long Before ESG

Alan Naditz
2 min read
For Schneider Electric, sustainability timing is everything.
Quick Stats
People with access to green electricity in 2022: 44 million

Tons of saved and avoided CO2 emissions for Schneider Electric customers since 2018: 440 million

Goal for gender diversity hiring by 2025: 50%
Schneider Electric prides itself on being ahead of the curve. The company began monitoring its green efforts in 2005; in 2020, it became first to measure its overall sustainability performance using a Global Biodiversity Score.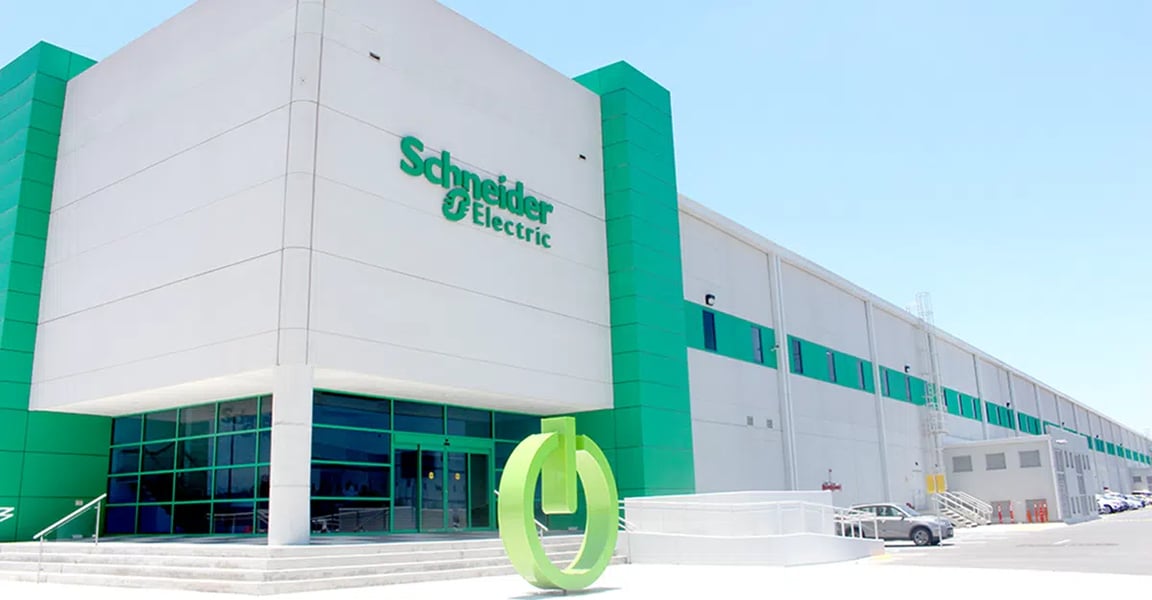 Schneider Electric's worldwide efforts at sustainability go back almost two decades. The company recently announced $72.5 million in energy automation services upgrades tied to its facility in Monterrey, Mexico, to help bring a consistent energy supply to the area. Courtesy Schneider Electric
This process was followed by the "Schneider Sustainability Impact" (SSI) program, which established six long-term commitments as set forth in the United Nations' Sustainable Development Goals (SDG), and are monitored quarterly for progress. These efforts helped Schneider Electric rank No. 1 on the Corporate Knights Global 100 Index of Most Sustainable Corporations for 2021.
Schneider Electric's six commitments, which cover a five-year-period from 2021 to 2025, include:
Climate, which includes helping customers prevent millions of tons of carbon emissions annually, and working with its top 1,000 suppliers to reduce their CO2 emissions by 50 percent by 2025. Schneider Electric also just named six companies as winners of its first-ever

Sustainability Impact Awards

, for leadership in decarbonizing their own operations or on behalf of their customers.
Resources, such as increasing green material content to 50 percent within its products by 2025. By then, the company also wants all primary and secondary packaging to be made from recycled cardboard instead of single-use plastic.
Trust, such as working only with strategic suppliers who provide "decent" work to their employees (e.g., full and productive employment, civil rights at work, fair wage and social protection), and raising the level of confidence of Schneider' employees to report unethical conduct if witnessed. The company has established a "Green Line" global helpline for external concerns, and a "Red Line" as an internal alert system for employees to report any concerns.
Equal, as in increased gender diversity in hiring, front-line management and leadership teams, as well as providing access to green electricity to 50 million people by 2025.
Generations, such as doubling the hiring opportunities for interns, apprentices and new graduates, and training people in energy management.
Local, with Country and Zone presidents establishing local commitments that impact their communities.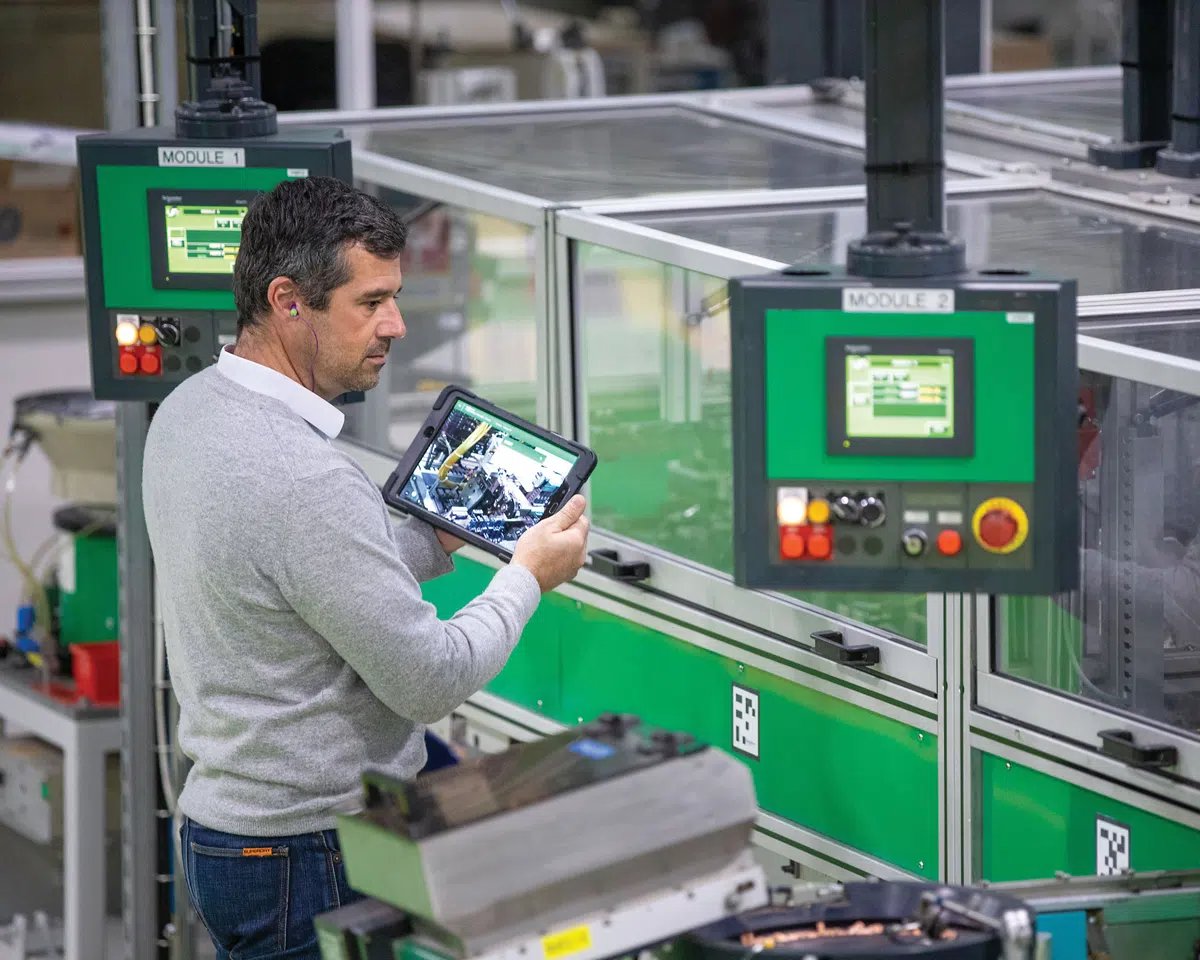 Under its six-commitment Schneider Sustainability Impact (SSI) program, the company plans to improve its green energy-related operations by up to 50 percent by 2025. Courtesy Schneider Electric
The company's efforts are also steps toward meeting a 2015 voluntary climate change control plan set by the Paris Agreement. That agreement, which calls for more than 200 participating nations to achieve individual global emissions reduction targets by 2030—with full carbon neutrality by 2050—would help limit Earth's temperature rise to 1.5 C, preventing disastrous climate impacts by the end of the century.
While acknowledging the company's major progress in all areas, Schneider Electric Chief Strategy and Sustainability Officer Gwenaelle Avice-Huet notes that nations overall aren't working fast enough. This was underscored by the Intergovernmental Panel on Climate Change's Sixth Assessment Report released in March.
"This report reminds us that there is still a very short window of time to act," Avice-Huet says. "The good news is that solutions to reduce emissions are already available. Every day, every week, and every quarter matters, and we're doing everything to accelerate our efforts methodically, systematically, and collaboratively."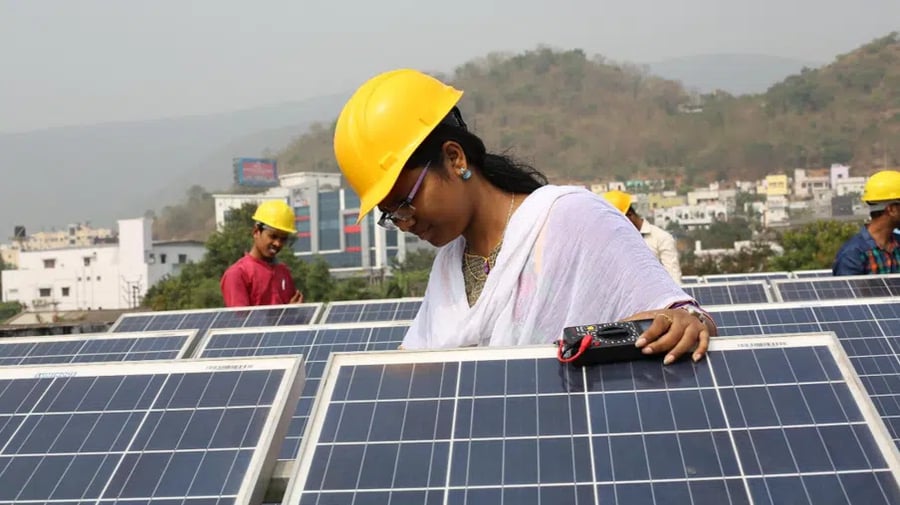 Schneider Electric's sustainability impact commitments include training people in proper energy management. Courtesy Schneider Electric
Oct 31, 2023 10:47:41 AM · 2 min read
---

Alan Naditz is managing editor of Green Builder Magazine. He has covered numerous industries in his extensive career, including residential and commercial construction, small and corporate business, real estate and sustainability.