Embracing ESG: LG Electronics' Commitment to People and Planet

Victoria Muharsky
3 min read
LG Electronics adopts a comprehensive ESG platform for a more sustainable and equitable future for all.
No stranger to sustainability initiatives, LG Electronics has developed a robust Environmental, Social, Governance (ESG) strategy to bolster its commitment to people and the planet. The company's global ESG strategy identifies six key focus areas:
Carbon neutrality.
Circularity
Clean technology
Decent workplace/responsible supply chain
Diversity & inclusion
Design for all.
Each of these six key elements can be sorted into one of two broader categories: environmental or social. Within both categories, the company has set specific targets and pathways to reach their ultimate goal of building a "Better Life for All."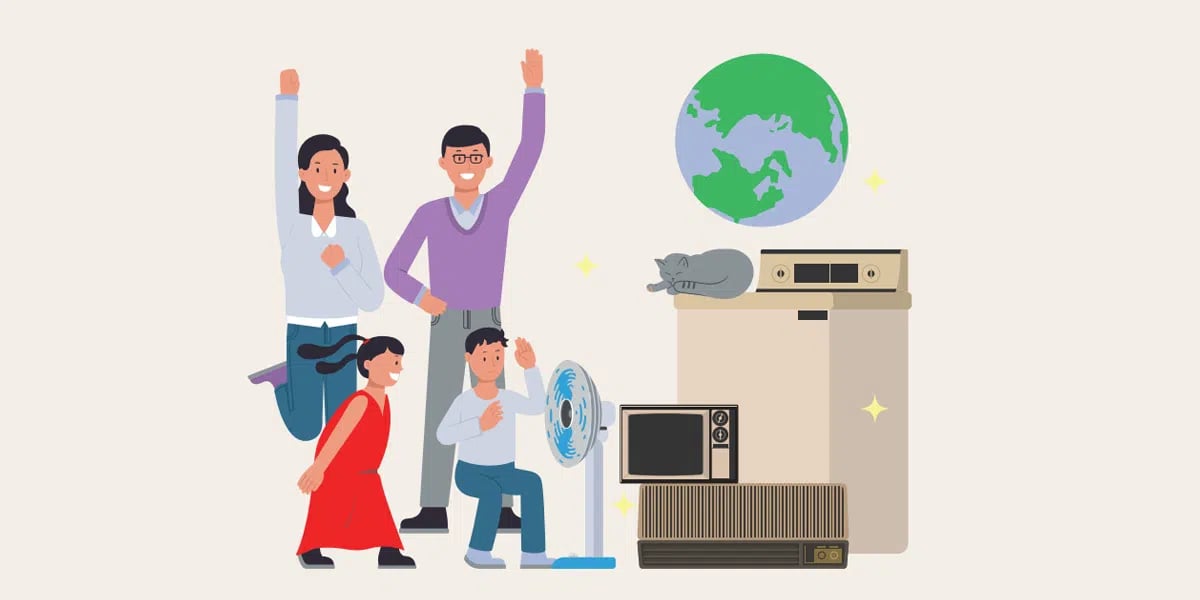 The company has aligned its ESG vision with the United Nations Sustainable Development Goals (SDGs) to maximize its global impact and promote an equitable future for all.
On the environmental side, LG is dedicated to achieving carbon neutrality, using 100% renewable energy at its manufacturing facilities, improving waste management practices, and increasing the sustainability of their most popular products. The specifics of LG's climate targets include:
Achieving carbon neutrality in 2030 by reducing 50% of production emissions and offsetting the remaining 50%.
Transitioning to 100% renewable energy by 2050.
Collecting 8 million tons of electronic waste from 2006 to 2030.
Achieving a waste recycling rate of 95% at production sites by 2030.
Achieving a 20% reduction in carbon emissions associated with the use of 7 major products by 2030.
Increasing the use of recycled plastics by 600,000 tons

from 2021 to 2030.
Progress on these climate initiatives can be seen in LG's 2022-2023 ESG Story Book.
LG Electronics stands apart from its competitors by implementing advanced, next-generation manufacturing technologies.
The LG Smart Park, a hallmark of LG's sustainability endeavors, has been designated as a lighthouse factory and is seen as one of the most advanced manufacturing facilities in the world for its adoption of Fourth Industrial Revolution technologies. These practices include the implementation of artificial intelligence (AI) and the Internet of Things (IoT) to improve efficiency.
With only 54 lighthouse factories in existence and LG in possession of two of them (the other being the million-square-foot LG home appliance factory in Clarksville, Tennessee, USA), LG Electronics is at the forefront of sustainable manufacturing.
While LG's commitment to sustainability and the climate is impressive, the company recognizes that its people, both employees and customers, are the backbone of its Better Life Plan 2030.
Under the social category of ESG, LG is committed to improving its work environment, increasing diversity and inclusion efforts, driving a responsible supply chain, and increasing the accessibility of its products and services.
Being in a safe and inclusive environment helps to boost productivity and lends itself to the advancement of innovative ideas. LG is taking a proactive approach to promote a company culture of safety, belonging, and acceptance.
Safety is a top priority at LG and by 2030 the company plans to have 100% of its manufacturing sites certified to the ISO 45001 standard. Beyond workplace safety, LG has set diversity, equity, and inclusion (DEI) targets to ensure staff feel a sense of belonging.
Keeping in line with its goal of inclusivity, LG is updating its products to be more accessible for all users. Among other things, LG offers braille overlays for some appliances to help customers use products they couldn't otherwise use, while expanding voice control capabilities.
From the start, LG has been committed to improving the lives of its customers by producing innovative and sustainable products. The evolution of LG's ESG strategy demonstrates how responsibility for sustainable development goes well beyond the customer to include the planet and its inhabitants.
LG's sustainability initiatives have evolved to reflect that new line of thinking–that building a "Better Life for All," not just its customers, will lead to an equitable society.
Sara Gutterman, CEO of Green Builder Media, recently interviewed John Taylor, Senior Vice President at LG Electronics USA, to discuss LG's ESG strategies. Check out the video to learn more about LG's 6-part ESG platform.
Sep 5, 2023 8:00:00 AM · 3 min read
---

Victoria Muharsky is an intern at Green Builder Media. She graduated from the University of Connecticut in 2021 with a B.S. in Biological Sciences and is continuing her education at Western Colorado University as a graduate student in the Environmental Management program. As a person from the East Coast, Victoria is excited to explore the Rocky Mountain region with her two dogs.