Electrify My Home Helps Homeowners Go Electric In Stages

Alan Naditz
3 min read
Virtual non-meetings with clients via a custom data collection portal lowers the company's carbon emissions.
Larry Waters, CEO of Electrify My Home and an HVAC technician for 35 years, used to send employees to, or personally visit, customers' homes for on-site property and equipment evaluations. But now Waters directs customers to the internet and gets a bonus: fewer carbon emissions by his company.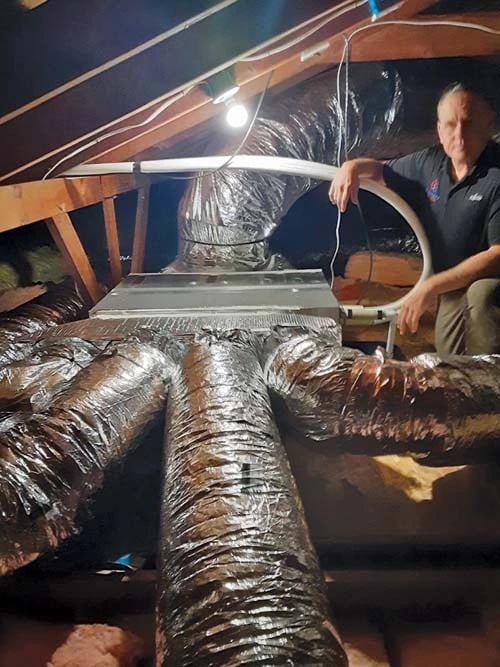 There are many steps toward making a home sustainable, such as improving air flow and air quality—a fact that Electrify My Home passes on to customers. Courtesy Electrify My Home
The Fairfield, Calif.-based heat pump design and installation firm uses a custom data collection smart portal on its website to conduct a "no-visit" energy audit of customers. "Then, we can begin to outline a customized plan—an investment range—that includes the most immediate needs, as well as any future home improvements, to ensure that every piece of the puzzle will fit into place," Waters says.
Some "not quite yet but soon" features included in the plan might be the future installation of a photovoltaic (PV) system ("so that all of your efficient appliances can be powered using the clean, renewable, free electricity that the California sunshine provides"), and even the charging of an electric vehicle ("so that you can be sure your home is operating using as much carbon-emission free electricity as possible").
Virtual data gathering is used with every first-time contact. "[We] only go out to the customer's house once they have committed to our work," Waters notes. At that point, the technician measures the house for the load calculation and later installs a custom inverter heat pump system.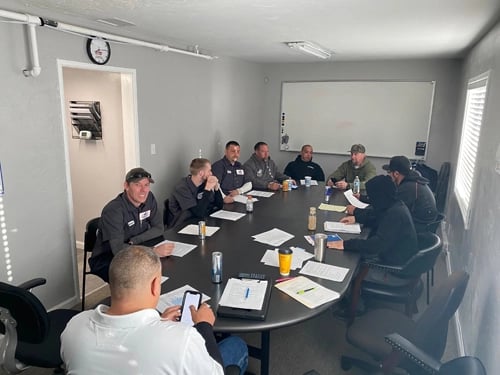 Communication is a key factor among Electrify My Home employees, such as when they meet to discuss potential customer energy audits. Courtesy Electrify My Home
The entire process has eliminated travel to more than 30 customers each month, according to Waters. "We've conserved company resources and hundreds of gallons of gasoline," he says, "and we've eliminated the associated carbon."
Waters was already using the online portal when COVID-19 threw a wrench into everyone's business efforts last year, which shows he was ahead of the game. He is also the only contractor on the board of the Building Decarbonization Coalition, which is aimed at accelerating development of zero-emission homes and buildings throughout California.
Carbon Reduction Stats
46 and Counting California cities with building codes banning natural gas appliances by 2026
30+ Customers per Month Number of Electrify My Home clients now visited online instead of in person
$25,000 per Household Price of decarbonizing a U.S. home with electric appliances, HVAC and solar power
As a company, Electrify My Home was born from the state's electrification movement of the past 20 years. Researchers note that there is a definite desire to move away from natural gas—as of late June, 46 California cities have adopted building codes to phase out or ban gas-powered appliances in new homes within the next five years, according to the Sierra Club. But for now, it's still an available and prominent energy source.
And although having customers that endorse ways to cut carbon emissions is great for the company (and CO2 reductions), Waters and his team advise homeowners that switching to all-electric isn't a one-step process. It might mean replacing a gas furnace with a heat pump. It might also mean replacing insulation throughout the home as well as conducting air sealing.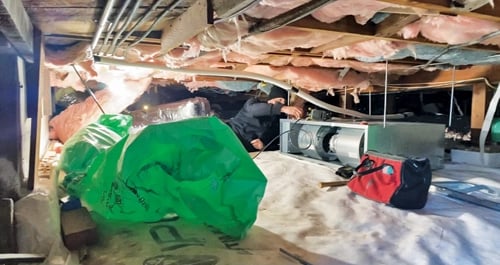 Going all-electric with a home sometimes needs to be done in pieces: heating, insulation, air sealing, and more. Courtesy Electrify My Home
Not every homeowner wants to go all in all at once with such an expense, Waters notes.
"There is no 'one size fits all' kit when it comes to converting your home to all-electric appliances, and there is no single path towards electrification," he adds. "The team [here] is dedicated to helping homeowners reduce their carbon footprint while securing reliable home comfort, health, and safety that is compliant with the energy codes of California's future."
---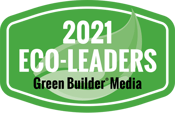 Electrify My Home is a 2021 Green Builder Media Eco-Leaders award winner. Download the 2021 Eco-Leaders issue to read profiles of other winners of this prestigious award.
Nov 9, 2021 9:44:49 AM · 3 min read
---

Alan Naditz is managing editor of Green Builder Magazine. He has covered numerous industries in his extensive career, including residential and commercial construction, small and corporate business, real estate and sustainability.