Electrification On the Rise in the Southwest U.S.

Jim Meyers, Guest Columnist
3 min read
New opportunities promote electrifying space heating and water heating in multifamily properties.
With 2023 off to a flying start, this new year is an opportunity for the building industry to act on the benefits of heat pump technology for space and water heating in cold climates–especially in the affordable multifamily housing market.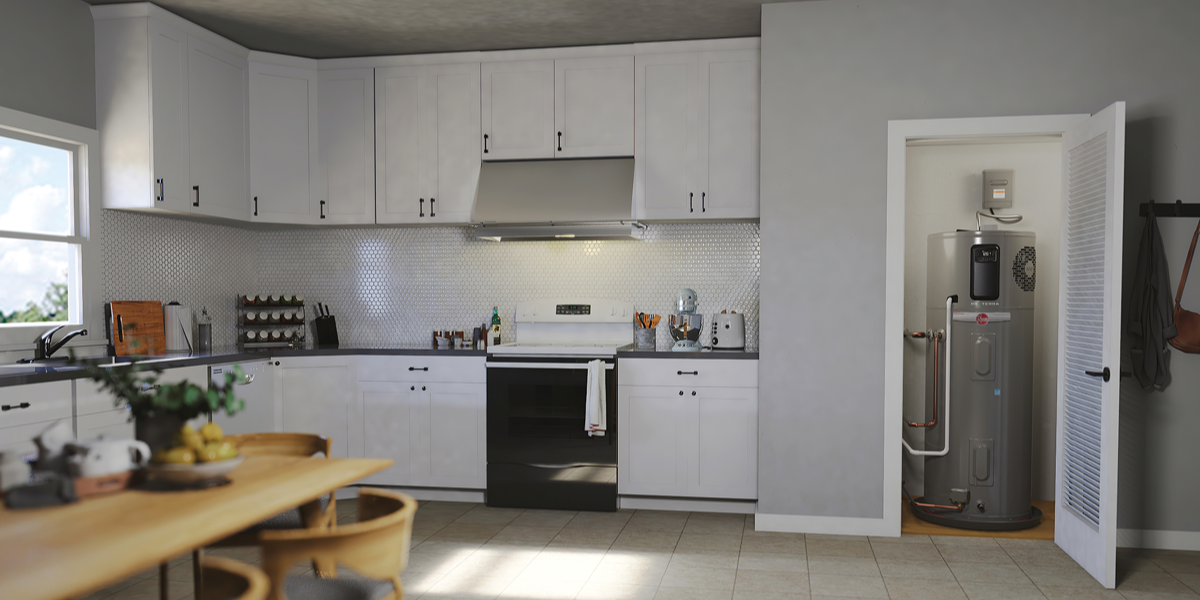 The topic of decarbonization and beneficial electrification has grown from chatter to noticeable noise in the building industry. Today the topic of electrification is a star player in conversations around building designs, building codes, utility incentive programs, and local policy actions.
Here are some of the key reasons why communities across the Southwest and the United States are adding electrification to their environmental goals:
The federal government, through the Inflation Reduction Act (IRA), is providing substantial incentives for replacing heating and water heating equipment with heat pump technology. The IRA also has funding to support electrical needs at the electric panel if additional capacity is needed for the appliances.

Regional organizations like the Southwest Energy Efficiency Project (SWEEP) have been

promoting the benefits

of heat pump technology to leaders in cities, counties, utilities, regulatory agencies, and state governments. These leaders are becoming more familiar with the terminology and more vocal about the environmental and economic benefits it brings to consumers, cities, and counties, and to the state.

For water heating in particular, the New Buildings Institute facilitates the

Advanced Water Heating Initiative

where efficiency advocates, design professionals, product manufacturers, utility providers, regulators, and others have come together to advance the carbon and energy savings potential of heat pump water heaters. Water heater manufacturers working with the initiative have been able to pilot test new units, such as the newly-available 120-volt water heater, in real-life application with occupants in many different housing types.

Ongoing studies have been underway by in-house experts at the Northwest Energy Efficiency Alliance (NEEA)

showing

how the new 120-volt heat pump water heaters can support the hot water needs of the typical American family. This could be an optimal fit for gas water heater replacements in affordable multifamily buildings, especially since these units require only a 15-amp or 7.5-amp shared circuit.

To address previous challenges with electric heat pump usage in cold climates, the Northeast Energy Efficiency Partnerships (NEEP) with funding from the U.S. DOE has led the Heating Electrification Initiative that developed the specification for heat pump performance and produced cold climate air source heat pump

product list and specifications

– now at version 4. Ductless cold climate heat pumps are now capable of providing heating for a home when the outdoor temperatures drop to as low as -15

o

F. These units can support multiple heads (distribution points) within a home. Depending upon the type of heating system(s) in a multifamily property, if located within conditioned space primarily, there are enormous benefits for air quality in these homes.

The organization ICAST works in the affordable multifamily space and has performed hundreds of heat pump retrofits for the affordable housing sector. One of ICAST's

renovation projects

is a 28-unit project in Ogden, Utah where heat pumps were added for each unit will have a five-year payback in savings and receive nearly $40,000 in utility rebates for the project.

Ongoing education is needed to retrofit the stock of multifamily buildings across the U.S. Steven Winters addressed strategies to retrofit multifamily units in their 2019

study

for NRDC. Key attributes include the building height, current heating systems (steam, hot water, forced air), central systems or distributed systems.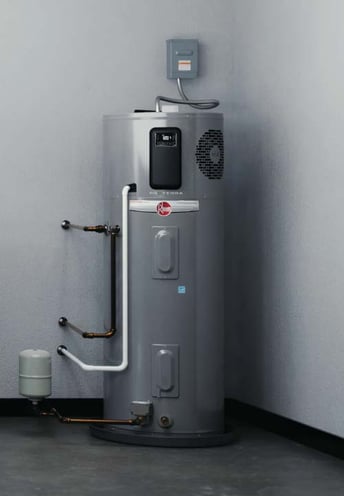 Looking ahead, the repeatability of retrofit cases in multifamily buildings will be needed to scale and accelerate efforts. Labor costs will be challenged to come down while overall costs remain comparable to previous heat pump retrofits.
Local and state policy friendly to renovating multifamily buildings with electrified space heating and water heat will still be needed in 2023 and beyond. Utility incentives will add to the benefits to replace older fossil fuel systems.
In addition, state and federal tax credits can be a deciding factor for building owners to install heat pumps in buildings. With a great deal of momentum behind electrification we are at a shift in the multifamily market to transition to high-performance buildings that allow occupants of these buildings to save money while living in homes with improved comfort and good indoor air quality.
Feb 1, 2023 10:25:53 AM · 3 min read
---

Jim Meyers is the Buildings Program Director for the Southwest Energy Efficiency Project.