Efficient Pool Products Make a Splash

Samantha Carlin
3 min read
Sponsored Content
At the Austin ReVISION House, Hayward's line of innovative devices helps make it fun and more affordable to take a backyard swim.
At the ReVISION House Austin, Hayward's pool products play an important role in improving the home's sustainability. Owner Tiana Cooper fell in love with her dated home but knew she would need to make significant renovations and improvements to improve its energy efficiency, health, and performance.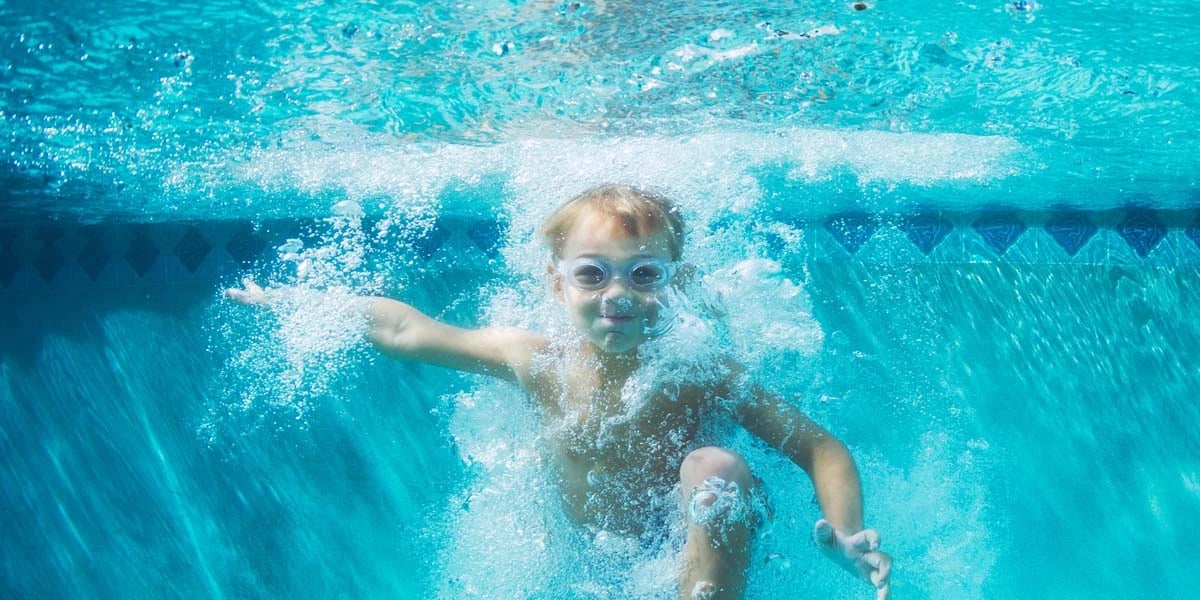 Three Tips for an Energy-Saving Pool
According to Dave MacNair, vice president of marketing at Hayward, there are three must-dos for decreasing the energy consumption of a pool:
Install a variable speed pump and program it to run most of the basic pool circulation on a low speed
Oversize the filter to reduce head loss (back pressure) and allow the pump to run more easily
Get a robotic pool cleaner because they use very little energy compared to alternatives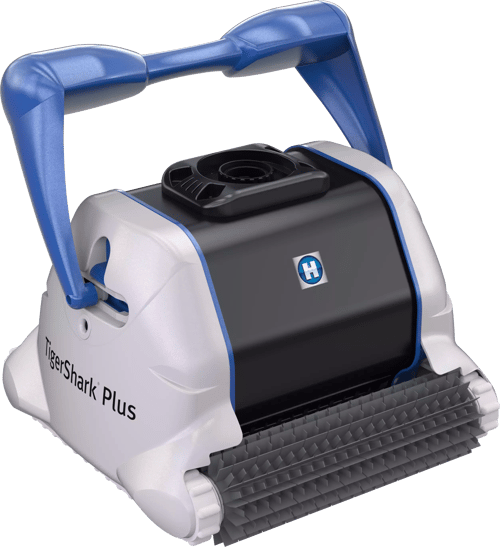 Hayward's line of robotic pool cleaners, such as the TigerShark Plus, have been engineered for superior hydraulic efficiency. Courtesy Hayward
The outside entertaining spaces of her home are just as important as the inside ones. "The pool is somewhere I can relax, have friends over, and escape from the Texas heat," Cooper explains.
Pools are typically known to be energy-intensive and expensive to use and maintain. Plus, they can require harsh chemicals to adhere to proper hygiene requirements. By using Hayward's pool solutions, Cooper overcomes these challenges.
Energy Efficiency Is Everything
When Cooper purchased the house, the existing pool equipment was outdated and non-functional. The elements of the pool's cleaning and filter system were either extremely inefficient or completely broken. Cooper was told by her pool maintenance company that she would need to upgrade her equipment if she wanted to enjoy her pool.
Fortunately, Hayward came to the rescue, providing a suite of new equipment and cleaning solutions so that Cooper could take the plunge again.
Cooper's new variable-speed pump dramatically increases efficiency levels versus older pool pump models. According to Dave MacNair, vice president of marketing at Hayward, the new pump is rated No. 1 for energy efficiency by the U.S. Department of Energy.
The pump can modulate its speed, meaning the unit slows down or speeds up depending on the current demand. Cooper's new Tristar pump is expected to reduce her energy consumption and cost by up to 90 percent. In addition, the new unit features an enclosed fan-cooled motor that allows the pump to run more efficiently, and it requires less maintenance.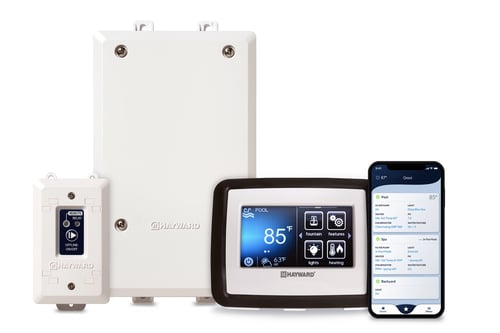 Hayward's OmniLogic smart control system and mobile app makes setting timing for fountains, lights, and cleaning as easy as using the spa. Courtesy Hayward
Complete Swimming Pool Control
In addition to several functional upgrades, Hayward also brings its OmniLogic smart control system with a mobile app to the table. Cooper says she struggled to properly operate her old pool system and had to bombard the maintenance person with questions every week. But now, "having a connected pool that I can go on an app and set the timing for fountains, lights, and cleaning is going to be great."
According to MacNair, Hayward has the highest rated pool control app in the industry, providing a top-notch user experience. So, after a stressful day—and with just a couple of swipes on her phone, Cooper can even turn on her spa before she leaves work, ensuring that she comes home to a hot tub ready to take her stress away.
No More Traditionally Chlorinated Pools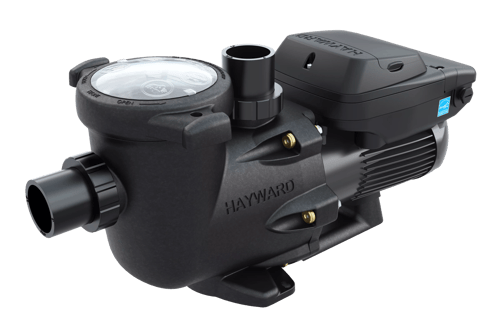 The Tristar pump, which can modulate its speed based on the current demand, may reduce homeowner Tiana Cooper's energy consumption and cost by up to 90 percent.
Courtesy Hayward
Before Hayward, Cooper lamented that she was using a lot of unnecessary chemicals. "Chlorine leaves my eyes irritated and turns my hair green," she says. And Cooper isn't alone: roughly 70 percent of pools in North America are chemically treated with chlorine, according to MacNair.
Hayward's AquaRite family of salt chlorine generators reduce the need for extra harsh chemicals, offering a sustainable way to clean pools and make the water feel softer. Similarly, HydraPure harnesses the power of ultraviolet and ozone to dramatically reduce the required amount of chlorine.
Overall, Cooper is thrilled, and not just for the instant gratification of an efficient, clean, refreshing backyard pool. "I picked Hayward because of its reputation for having the best pool equipment," she says. "If I was going to make an investment in my pool and its equipment, I wanted to make it last."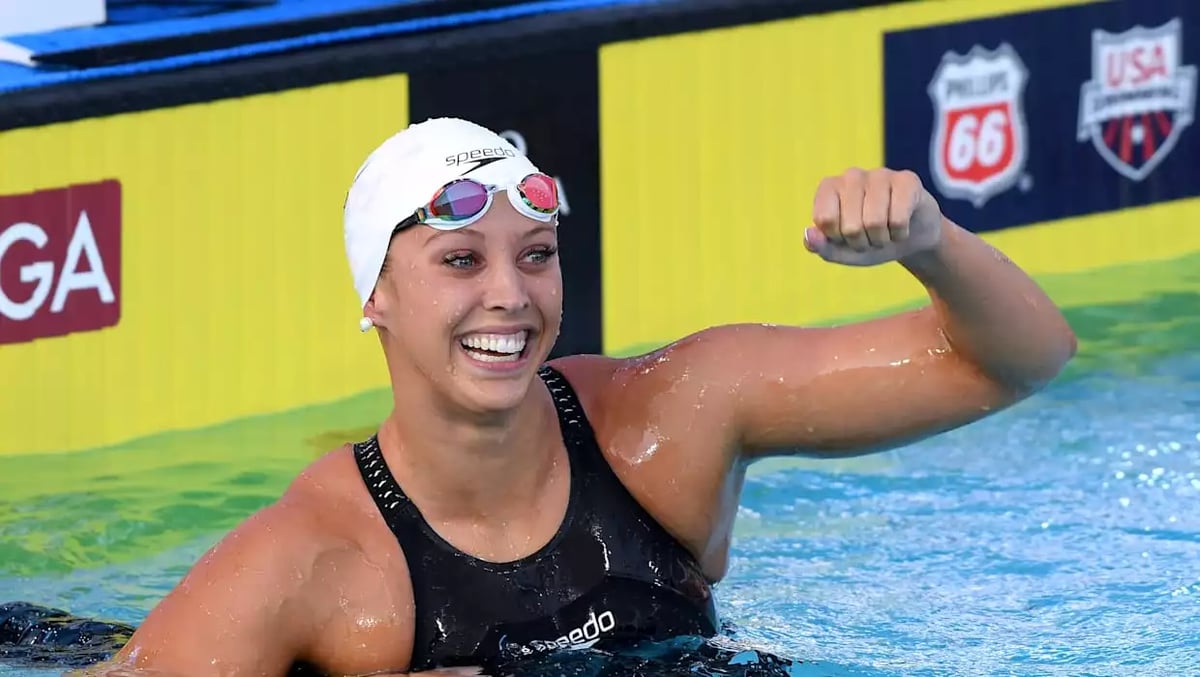 Green Products, Green Company
Hayward manufactures most of its products in the United States. The company currently partners with Kathleen Baker, a U.S. Olympic champion swimmer who advocates for health and wellness. Baker, who has a Crohn's diagnosis, has been a spokesperson for Hayward because its sanitation products, like the Hayward AquaRite salt chlorine generator, provide a healthier pool environment than others.
Nov 16, 2021 10:56:12 AM · 3 min read
---

Samantha is able to express her passion for the environment -- both natural and built -- as the special projects manager at Green Builder Media. Prior to joining the Green Builder Media team, she worked as an order management specialist at C.A. Fortune, a consumer brands agency. She is a recent graduate of the Master in Environmental Management program at Western Colorado University with an emphasis on sustainable and resilient communities. Originally from the suburbs of Chicago, she is currently thriving in Gunnison, CO where she enjoys the surrounding geology, mountain biking, and skiing.