DOE Issues Model Energy Code Determinations
Mike Collignon
1 min read
Here's how new energy codes will increase energy efficiency in residential and commercial buildings.
DOE has issued pre-publication Federal Register notice determining that the updated model building energy codes, the 2021 International Energy Conservation Code (IECC) and ANSI/ASHRAE/IES Standard 90.1-2019, will increase energy efficiency in residential and commercial buildings, respectively.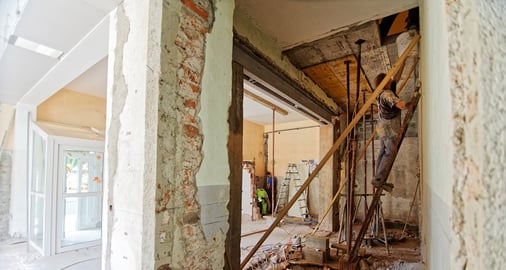 DOE analysis estimates the following national average savings for buildings meeting the updated code (as compared to the previous respective edition).
Upon publication of this affirmative determination, each state must review and certify their state building codes relative to the updated editions of the IECC and Standard 90.1. Each notice provides further guidance on state code review processes and associated certifications.
Certification statements provided by states shall be submitted two years after the notice has been published in the Federal Register. DOE will send a follow-up email to announce the closing date once each notice has been published.
Supporting technical analysis, as well as links to the Federal docket and public comments received, are available

here

.
Certification Statements must be addressed to the Building Technologies Office – Building Energy Codes Program Manager, U.S. Department of Energy, Office of Energy Efficiency and Renewable Energy, 1000 Independence Avenue SW, EE-5B, Washington, DC 20585.
The DOE supports the advancement of building energy codes. Modern building codes and standards offer cost-effective solutions, contributing to lower utility bills for homes and businesses, and helping to mitigate the impacts of climate change.
Jul 26, 2021 9:30:14 AM · 1 min read
---
Mike Collignon, author of our Code Watch and Housing 2.0 Program Manager, is Executive Director and Co-Founder of the Green Builder Coalition, a not-for-profit association dedicated to amplifying the voice of green builders and professionals to drive advocacy and education for more sustainable homebuilding practices.