Climate First Bank Finances Sustainability-Based Projects

Alan Naditz
3 min read
Meet a Florida institution that strives to change finance to finance change.
For Ken LaRoe, CEO of Climate First Bank, it all comes down to one statement: The world's domestic troubles aren't going to matter if there is no world. And that, he says, is where we are headed.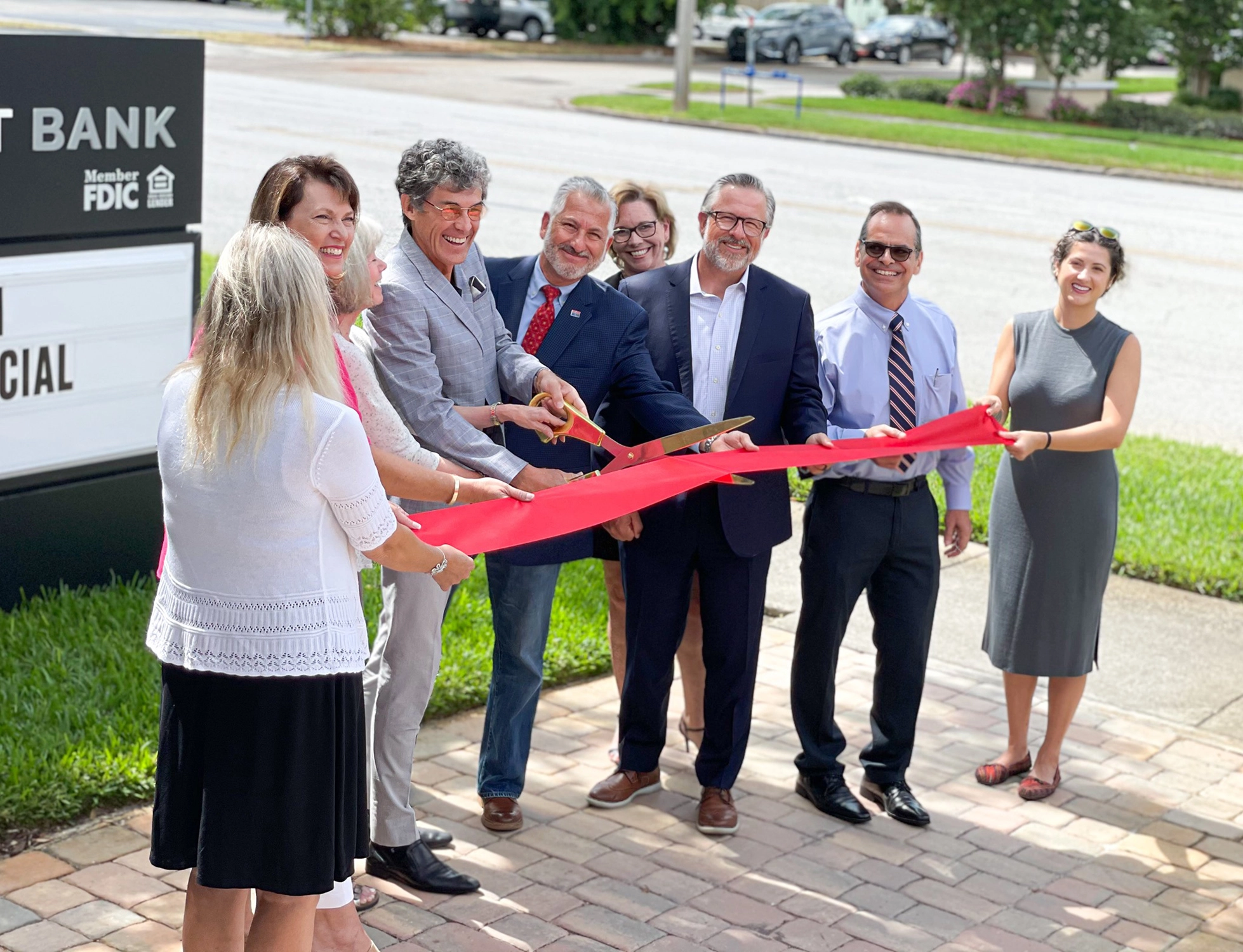 Climate First Bank employees, including CEO Ken LaRoe (holding scissors) and St. Petersburg, Florida, officials celebrate the opening of the bank's first branch last June. Courtesy Climate First Bank
There's an "existential crisis"—Climate Change—that people are ignoring, denying, or failing to understand. So LaRoe recently took on the challenge of educating the public by opening the first branch of Climate First Bank in St. Petersburg, Fla., in June.
Unlike the basic financial institution, Climate First's focus is not on typical personal or automotive loans, retirement plans, or luxury home mortgages. Instead, financial ventures have a distinctively eco-friendly feel to them.
Specialized loans are offered for fossil fuel diversions such as solar panels, and for the purchase of electric or hybrid vehicles and vehicle charging stations. There are home equity lines of credit for energy-efficient improvements or retrofits. Commercial lending products abound for businesses that want to move up to sustainable operations.
In short, if the desired funds are meant to reduce the carbon footprint, and the client meets the bank's sustainability-based values, there's a good chance one type of green will lead to another.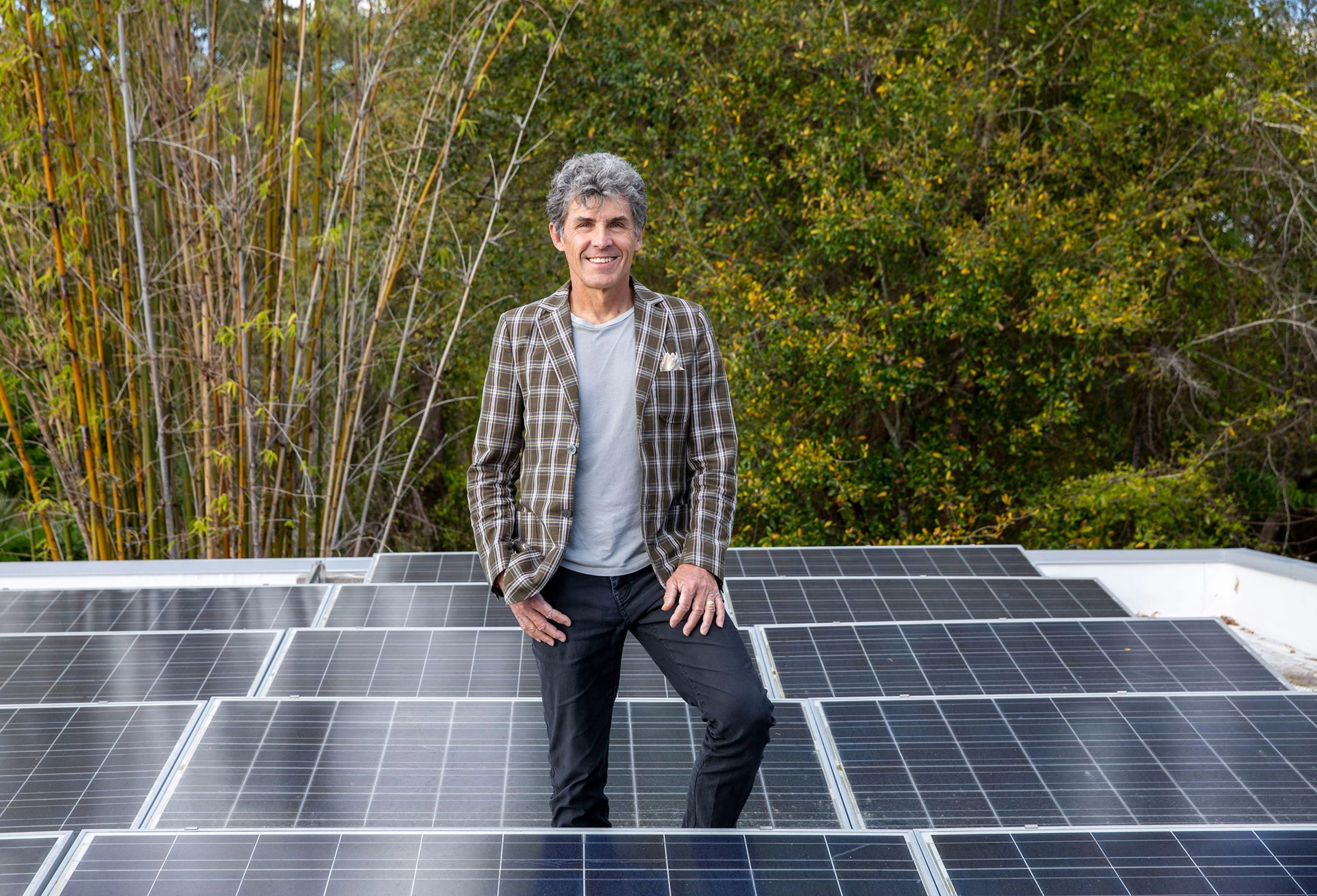 Climate First CEO Ken LaRoe wants the banking industry to consider how it can mitigate emissions—and combat Climate Change—through the services it offers customers and employees. Courtesy Climate First Bank
The bank has a list of acceptable client types. In, for example, are those who want to launch or improve a green business. Out are extractive types such as those catering to mining, fracking, and bottled water. In the middle—maybe yes, maybe no—are persons who want a new office building but don't care if it's LEED certified.
LaRoe says the idea for Climate First came to him while he was reading Paul Hawken's 2017 book, Drawdown: The Most Comprehensive Plan Ever Proposed to Reverse Global Warming. The publication features 100 techniques and practices to combat Climate Change, that, if used collectively, "represent a credible path forward, not just to slow the Earth's warming, but to reach drawdown—that point in time when greenhouse gasses in the atmosphere peak and begin to decline."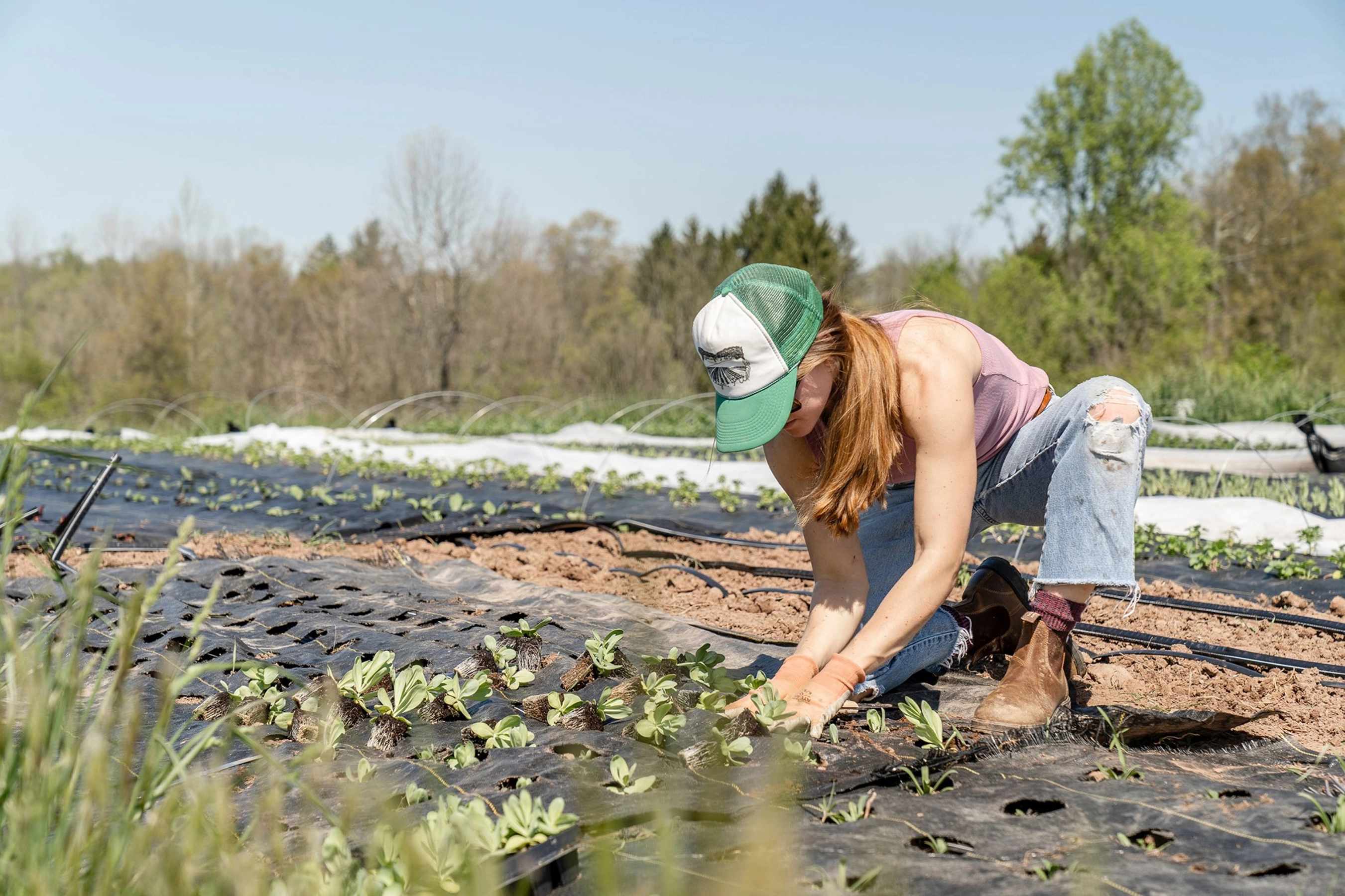 Regenerative agriculture services for small family farms can have a long-term, eco-friendly impact for everyone. Courtesy Climate First Bank
A handful of the concepts appeared suitable for a community bank, including the rooftop solar loans program, renewable energy promotion, and financing for various building retrofits. Others, such as regenerative agriculture, which applies to small family farms or organic spaces, represented new territory.
"Our vision is to reimagine finance as a force for good and become the most impactful bank contributing to the drawdown of atmospheric CO2," LaRoe says. "We do our part to preserve America's irreplaceable ecosystem by providing residents and businesses with convenient, specialized green loan options for everything ranging from rooftop solar to renewable energy to building retrofits, EV charging, or even purchasing certified carbon offsets."
So far, interest in Climate First's services has been good. As of mid-July, the bank was heading toward $20 million in assets. There are about $70 million in loans in the works, $5 million of which have been approved. Another $30 million are in underwriting.
Carbon Reduction Stats
1% for the Planet Gross sales to be donated to grassroots, environmental nonprofits
4 Green Goals Top pro-environmental plans from promoting clean energy and climate action
$100 Million+ Sustainability-related financing offered this year to eco-friendly consumers and businesses
LaRoe has experience on his side. Climate First is the third bank he has owned; many of the institution's services and philosophies come from its predecessor, Orlando-based First Green Bank. He sold that business in 2018 when investors wanted to finally cash in on its success.
First Green stressed overall sustainable thinking in its services, as well as its own design. Bank branches were LEED certified and climate neutral. Employees were paid a living wage of at least $33,000 per year and offered scholarships to attain LEED Green Associate and Accredited Professional certification through the U.S. Green Building Council (USGBC). There were even amenities such as free loaner hybrid vehicles for employees if needed.
Now, with Climate First, LaRoe is looking at the climate and the planet's survival. "The status quo of inaction is no longer an option," he notes. "The future depends on our ability to work together now, to reverse the damage and restore our planet's natural balance, to allow people and nature to thrive in harmony."
---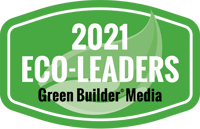 Climate First Bank is a 2021 Green Builder Media Eco-Leaders award winner. Download the 2021 Eco-Leaders issue to read profiles of other winners of this prestigious award.
Nov 5, 2021 9:58:32 AM · 3 min read
---

Alan Naditz is managing editor of Green Builder Magazine. He has covered numerous industries in his extensive career, including residential and commercial construction, small and corporate business, real estate and sustainability.