Carrier Goes Direct to Consumers

Cati O'Keefe
1 min read
HVAC company now sells indoor air quality products directly to consumers on its new website.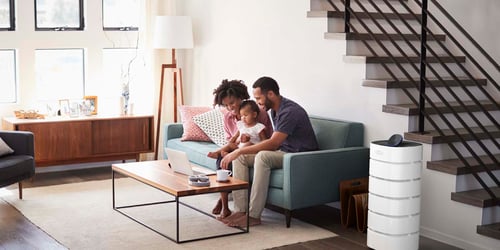 Carrier has decided to take its indoor air quality products directly to consumers with the launch of its new e-commerce website, CarrierAtHome.com. The highlight of the new site is a new plug-and-use room air purifier that has a high-efficiency filter that can trap more than 99 percent of airborne particles down to 0.3 micron size in diameter, including pollen, dander, and dust.
The site sells two sizes of Carrier's new room purifiers, which feature a three-in-one filter that helps filter odors and particulate matter in areas up to 550 square feet. Other product features include an easy-to-read air quality monitor, the ability to filter air from multiple angles, a robust clean air delivery rate, which brings cleaner air to living areas, and 18 fan settings.
Consumers can buy both the purifiers and replacement filters on the site as well as get information about the importance of indoor air quality in homes.
Feb 27, 2021 11:30:00 AM · 1 min read
---

Cati O'Keefe is the editorial director of Green Builder Media. She has 25 years of experience reporting and writing on all aspects of residential housing, building and energy codes, green building, and sustainability.