Builder Chooses High-Performance Appliances for Off-Grid Project

Samantha Carlin
1 min read
Video illuminates Jones's plumbing and appliance choices for the kitchens and baths at the Mariposa Meadows off-grid compound.
In this video, Ron Jones, president of Green Builder Media and owner/builder of VISION House Mariposa Meadows, reflects on the products that grace this property nestled in the Gunnison National Forest in southwest Colorado. This time, Jones speaks on the beautiful kitchens and bathrooms made possible by Whirlpool and Kohler.
Whirlpool was Jones's first choice for appliances due to their commitment to energy and water efficiency, beautiful design and ease of use. Each kitchen is equipped with fridges, dishwashers, ovens, microwaves and loads of helpful accessories and countertop appliances. Additionally, Whirlpool provided the shared laundry room with washers and dryers.
"They have such a range and suite of products that they can satisfy any budget and any level of demand that you might have as a consumer," Jones explains. This project was able to showcase four of Whirlpool's brands, including Amana, Whirlpool, Kitchenaid and JennAir.
For the plumbing fixtures, Jones turned to Kohler for faucets, sinks and shower sets. "All of our kitchens feature beautiful stainless steel sinks, state-of-the-art control devices and faucets," says Jones. The bathrooms also have stainless steel faucets and include low-flow toilets, bathtubs, showers and accessories. "Our bathrooms are absolute luxury with Kohler's water saving components," Jones boasts.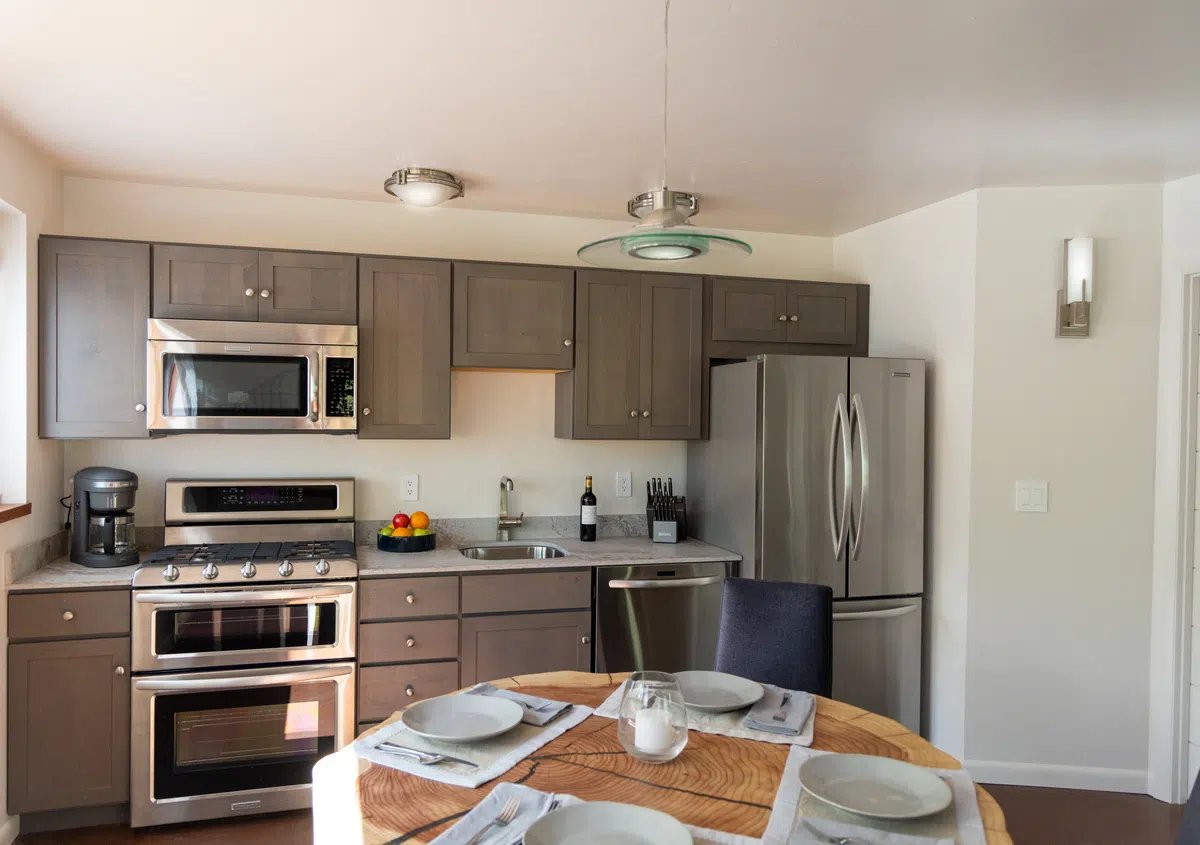 These products "tie everything together and unifies the project in such a way that it speaks a language through the entire compound," concludes Jones.
Visit the VISION House Mariposa Meadows microsite for more information on Whirlpool and Kohler's participation and more videos of Jones delineating his product choices for the entire project.
Apr 21, 2023 10:10:14 AM · 1 min read
---

Samantha is able to express her passion for the environment -- both natural and built -- as the special projects manager at Green Builder Media. Prior to joining the Green Builder Media team, she worked as an order management specialist at C.A. Fortune, a consumer brands agency. She is a recent graduate of the Master in Environmental Management program at Western Colorado University with an emphasis on sustainable and resilient communities. Originally from the suburbs of Chicago, she is currently thriving in Gunnison, CO where she enjoys the surrounding geology, mountain biking, and skiing.