Budget 411 For Your Fixer-Upper

Michele Lerner, Associate Editor
8 min read
So you've bought a fixer upper. Now what? Learn how to pick your projects and set your budget to take your house to the next level.
If you've got the vision to look at a closed-off kitchen with Formica counters and see a sunny chef's space filled with stainless-steel appliances, quartz counters, and tall windows, a fixer-upper may be in your future. But buyers of fixer-uppers need more than imagination—they also need cash and patience.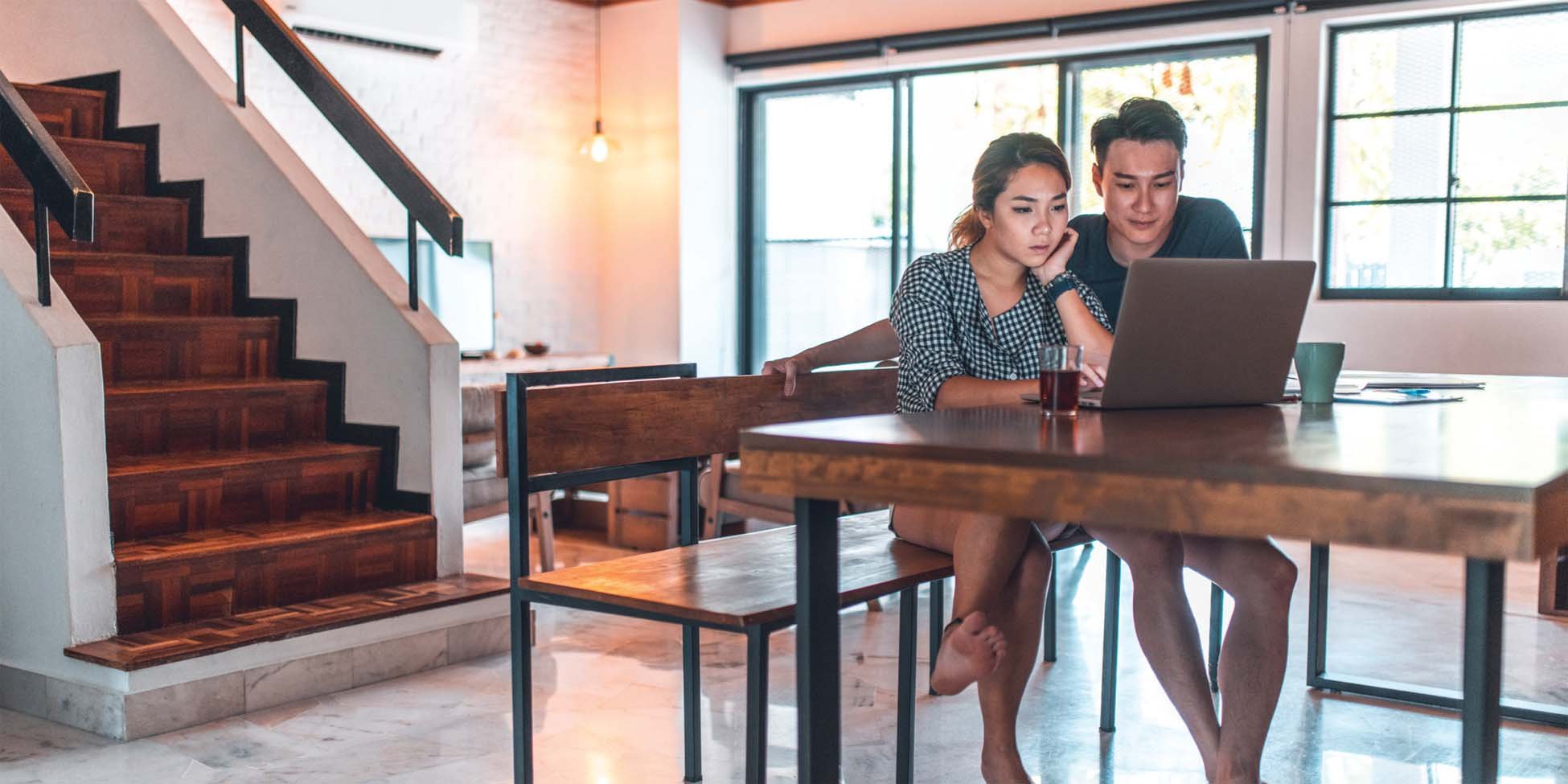 The average spending on a remodel was more than $13,000 in 2020, up from $9,000 in 2019, according to the True Cost report from Angi and HomeAdvisor, a platform for home service information. Demand for home improvements increased during the pandemic as homes morphed into offices, schools, gyms and entertainment centers, which helped drive up the costs for projects. Supply chain disruptions, rising material costs and labor shortages contributed to those rising prices, which were up more than 50 percent for some projects such as cabinet installations.
Whether you just bought a fixer-upper or intend to buy one, you'll need to figure out how to budget for home improvements. What stuff is worth doing? What isn't? Are there projects you should do right away to make your home more energy efficient to lower your utility bills? Should you do "happy projects" first so you can enjoy your home more?
To make those choices, you'll need to do a bit of analysis on the cost and benefit of each project—and be ready for some sticker shock.
"This is a crazy time to begin a home renovation because there are so many shortages of materials and prices for some items are up 300 percent or 400 percent," says Mischa Fisher, chief economist for Angi. "We recently surveyed millennial homebuyers and nearly half of them were over budget on their home renovations during the first year of owning a home."
And it's not as if those buyers hadn't budgeted at all. About 70 percent of the millennial buyers in the survey had budgeted $25,000 for renovations and the rest had budgeted $50,000 or more, says Fisher, yet they still went over budget.
"Home professionals on Houzz recommend allocating your budget based on your highest priorities so that at the end of the project, you'll feel satisfied that you put your money where it counted most," says Marine Sargsyan, senior economist for Houzz, a home design and improvement site. "They also suggest including a 25 percent buffer in your budget to account for the unexpected during renovation."
Priorities and Planning
You probably have a long list in your head or on your phone of all the things that would make your home perfect. A two-track approach is one way to break down those projects and establish priorities. One track can be projects that pay you back—things like swapping old appliances for Energy Star-rated appliances from Whirlpool—where the savings will help you recoup your investment in a few years.
The other track, which is also important, includes things that make you happy such as new floors, a new bathroom, new landscaping, or new sustainable furniture from Lee Industries.
One caveat: Your priorities will be a little different if you're making improvements to sell a home rather than to improve your lifestyle. If you're planning to sell, you can check out the Remodeling 2020 Cost vs. Value Report to see where your money matters most.
While there's no solid formula about how much to spend on your home improvement projects and prices range widely depending on your location, the complexity of the project, and the quality of materials you choose, you should be careful not to overspend or underspend for your neighborhood.
"No one wants a $10,000 kitchen in a $1 million house or a $50,000 bathroom in a $350,000 house," says Fisher. "A good rule of thumb would be to spend no more than 5% of your home value on a bathroom remodel and no more than 10 percent to 15 percent of your home value for a kitchen remodel."
Projects That Pay
Increasing your home's performance can make you feel better physically and mentally, knowing you're doing your part to protect the environment. Estimating exact savings from energy improvements depends on your climate, your use of various appliances and systems, and what you're replacing.
Insulation. The EPA estimates that you can save an average of 15% on your heating and cooling costs if you add insulation and air seal your home.
New windows. If you replace single-pane windows with Energy Star-certified windows, the EPA estimates that you can save between $101 and $583 annually.
Energy-efficient appliances. Energy Star appliances can save anywhere from 10% to 50% of the energy used by standard appliances, with the higher end in comparison to older appliances.
Solar panels. The average utility bill savings with solar panels is $650 to $1,500 annually, according to HomeAdvisor, but your savings depend on your local utility costs.
HVAC. The EPA says you can save up to 20% on your heating and cooling bills with a new energy-efficient system.
Hybrid heat pump water heater. The EPA estimates that a household of four can save as much as $350 annually with a hybrid heat pump water heater compared to a standard water heater.
Efficient range-hood and bathroom fans. Replacing your noisy and inefficient fans with a new quieter fan such as the Panasonic WhisperHood range hood can improve your indoor air quality. Energy Star certified ventilation fans can use as much as 70% less energy than a standard fan, according to the EPA.
Smart thermostat. A smart thermostat can save between 10% and 15% on your heating and cooling bills and help you regulate your energy use, according to Nest Labs.
LED lighting. LED bulbs use 75% less energy than standard bulbs and last longer, according to the EPA.
Projects That Make You Happy
You may want to split your home improvement between items that pay you back over time and those that improve your livability. Depending on what your home needs, think about maybe spending 70% on things that will lower your operating costs and 30% on purely cosmetic items. Here's an estimate of what some of those projects will cost:
New countertops. Costs can range from $400 to $8,000 and average $3,000, according to HomeAdvisor.
Exterior paint. The average cost per square foot for painting ranges from 50 cents to $3.50, according to HomeAdvisor, with the average cost overall around $3,000.
New floors. The cost of new floors depends on the size of your home and the material you choose and ranges from $3 to $22 per square foot, according to Angi. Typically, new floors cost from $1,500 to $5,000.
New furniture. New furniture can cost nothing from a site like Freecyle.org to a few hundred dollars for DIY or secondhand furniture to thousands depending on the quantity and quality of new furniture.
Bathroom redo. A full bathroom renovation averages $10,000 and ranges from $2,500 for a small powder room makeover to $90,000 for a big luxury bathroom with premium features, according to Angi and HomeAdvisor.
Landscaping upgrade. If you hire a landscape designer, expect to pay $50 to $150 per hour and an initial consultation fee of $200 per hour, according to HomeAdvisor. Installation ranges from $275 to $12,000 and depends on your yard size, climate and features. DIY landscaping just requires sweat equity and the cost of the plants.
Whatever you do, Fisher recommends taking your time—months or even years—if necessary.
"Make sure you're planning ahead and determining your order of operations, because you can save a lot of time and money if you do your upgrades in a way that makes sense," says Fisher. "You avoid change orders, too, which can add considerably to your home improvement costs. Make sure you use your time wisely and locate a good quality professional who you can trust."
Financing Your Fixer Upper Upfront
If you haven't purchased your fixer-upper yet or you've owned it long enough that you're willing to refinance, you may want to consider wrapping your renovation costs into your mortgage. If you haven't moved in yet, you can have the work done ahead of time, which may just save your sanity.
The FHA 203k loan program has two options for buyers: a limited mortgage that caps renovations at $35,000 and a standard program that allows renovations up to the FHA loan limit in your area. A lender experienced with this loan program can guide you through the process and help you find contractors who have also worked within the guidelines of 203k loans. Qualifying for this loan program is similar to getting any other FHA loan approval.
The main difference is that your home will need to be appraised as-is and with an estimate of the value of the planned improvements. Your loan balance will be based on the improved value of the property. The beauty of the program is that instead of coming up with $20,000 or $30,000 or more in cash, you can finance the cost of the improvements over 30 years with a down payment of just 3.5% of the improved value of the home.
Fannie Mae's HomeStyle renovation and Freddie Mac's CHOICERenovation loan programs offer similar benefits and can be used for everything from energy-efficient improvements like new windows to luxury items such as granite counters, landscaping, or a new bathroom. You can borrow up to the loan limit in your area and make a down payment of as low as 3% if you meet eligibility requirements. Both programs can be combined with other loan options that wrap energy efficiency improvements into your loan.
For those who already own their fixer-upper, a home equity loan or line of credit may be an option to pay for home improvements. Typically, you need good credit for these loans and can borrow up to 85% total of your home's value with the combined balance of your first mortgage and a home equity loan.
For example, if your home is valued at $400,000, you can borrow a maximum of $340,000. If your mortgage balance is $300,000, you can borrow up to $40,000 if you qualify for a home equity loan.
"Cash remains the leading form of payment for home renovations by a wide margin, but after a steady increase over the past few years, the share of homeowners opting to finance their projects with credit cards fell significantly to 29 percent from 37 percent in 2019," says Sargsyan. "Tax refunds gained popularity among renovating homeowners in 2020, especially when funding small projects up to $5,000."
While it's tempting to jump in feet first to take care of your wishlist immediately, it's smart to take a step back and evaluate what must be done for your health and safety, what you can do that will start saving your money, and what can wait while you plan and save.
---
Publisher's Note: This content is made possible by our Today's Home Buyer Campaign Sponsors: Panasonic, Whirlpool, Rockwool, and Lee Industries. These companies take sustainability seriously, in both their products and their operations. Learn more about building and buying homes that are more affordable and less resource-intensive on Today's Home Buyer.
Jul 13, 2021 3:15:32 PM · 8 min read
---

Michele Lerner is an award-winning freelance writer, editor, and author who writes about real estate, personal finance, and business.