Westlake Royal Roofing Tackles Efficiency and Durability

Samantha Carlin
1 min read
Sponsored Content
Westlake Royal Roofing Solutions' sophisticated roofing solution is designed to protect against the elements and reduce energy consumption, providing peace of mind for homeowners.
CR Herro, builder/owner of VISION House Seattle Cascades and VP Innovation at Meritage Homes, diligently searched for the best roofing option for his home. Herro wanted the durability of steel but had envisioned a more natural look to complement the surrounding woods.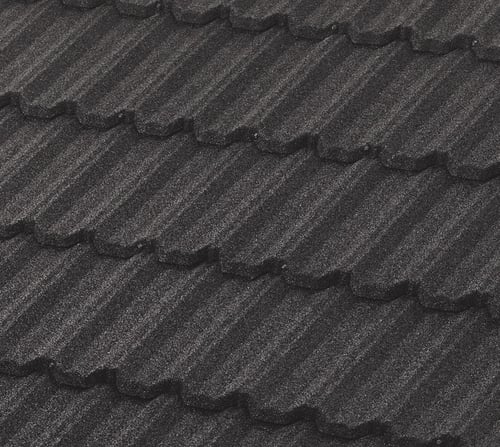 Westlake Royal Roofing Solutions' Unified Steel Stone Coated product caught Herro's attention as a viable solution to meet his needs. Unified Steel's stone-coated roofing boasts durability and efficiency. Not only does Unified Steel stone-coated roofing perform, but it also comes in a variety of profiles and colors to both enhance the curb appeal and value of a home.
Since steel roofing lasts longer and requires less maintenance than other materials, Unified Steel offers a 50-year warranty which includes 120 mph wind protection and a Class 4 Hail rating. When installed with a specific underlayment, Unified Steel roofing panels achieve a Class A fire rating.
The resiliency of this product makes it ideal for even the most extreme weather environments, including achieving coastal Florida's strict approval for High Velocity Hurricane Zones (HVHZ).
Most important to Herro though, was the integration of Above Sheathing Ventilation (ASV). Whether direct-to-deck or with an Elevated Batten System (EBS), ASV allows air to enter through vented eave risers, while simultaneously allowing hot air to escape through the ridge vents. This minimizes heat flow which allows for reduced heat gains in the summer and losses in the winter, helping to achieve energy efficiency and reduced energy costs.
Follow the progress of the VISION House Seattle here.
Jul 13, 2021 8:39:43 AM · 1 min read
---

Samantha is able to express her passion for the environment -- both natural and built -- as the special projects manager at Green Builder Media. Prior to joining the Green Builder Media team, she worked as an order management specialist at C.A. Fortune, a consumer brands agency. She is a recent graduate of the Master in Environmental Management program at Western Colorado University with an emphasis on sustainable and resilient communities. Originally from the suburbs of Chicago, she is currently thriving in Gunnison, CO where she enjoys the surrounding geology, mountain biking, and skiing.