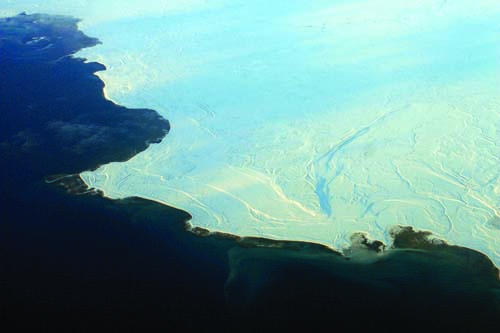 But will negotiators bend far enough to forestall catastrophic climate change?
Global temperatures are 0.9 degrees Celsius above pre-industrial averages. The planet is already showing significant changes, such as lower extents of sea ice. Photo Credit: Doc Searls
IN DECEMBER, representatives from almost 200 nations will convene in Paris under the auspices of the United Nations, to try to reach an agreement on how to limit greenhouse gas emissions enough to keep the average global temperature from increasing more than two degrees Celsius, and thereby avoid the worst effects of climate change. With the recent news that 2014 was the hottest year on record, and instances of extreme weather continuing to mount around the world, the stakes could hardly be higher. Many veterans of international climate negotiations believe the Paris talks are the last hope for the world to avert climate catastrophe.