6 Smart Home Solutions for First-Time Home Buyers

Coye Burns
3 min read
Here are smart home solutions that are affordable for millennial and Gen Z home buyers.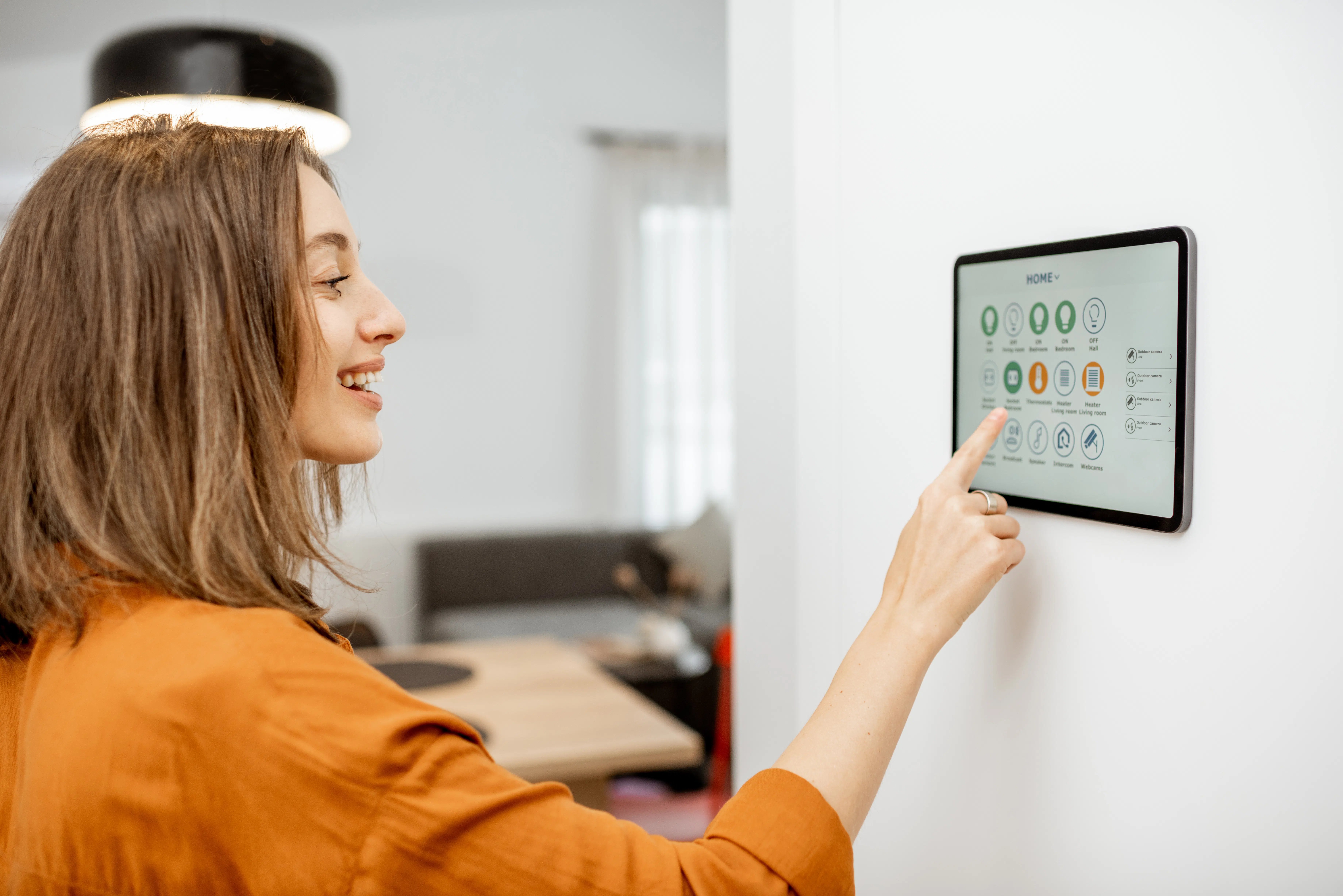 First-time home buyers may find moving daunting, but they have the opportunity to find out what new home automation and smart home devices are available. Why not automate your thermostat or turn off your lights at night to save time and money? Some smart home solutions are listed below for new homeowners on a budget:
Lights That Are Smart
It's probably the simplest smart technology out there: smart LED bulbs and light switches. Changing standard switches requires some hands-on installation, but it isn't as difficult as you may think.
Through your smartphone, you can control both smart bulbs and light switches. It is possible to change the light colors and set a schedule for turning them on and off with many brands. Save energy by having lights shut off when you leave a room.
Thermostats with Smart Technology
Saving energy and money has always been a challenge with heating and cooling. You can now control your home's temperature more conveniently and easily than ever before using smart thermostats. Smart thermostats can be controlled by a smartphone app, like most smart devices. They solve the problems we've always dealt with with thermostats, such as eliminating hot and cold spots and adding intelligent home solutions to your home.
Hubs for Smarter Communications
You'll want to be able to control all of your smart devices in one app once you have more than a few in your home. You can control everything with a single app using a smart hub, which connects everything to your home network. Do you have a motion detector, smart lights, and a smart HVAC system? When the motion detector sees you walk through the front door, the hub's app turns on the lights and the air conditioner for you.
Locks that Follow Your Lead
Can't find your keys, or can't get into your house? It's time to switch to smart locks. Your smartphone can monitor and control smart locks, giving you keyless access to any door. When you get to work, you can use the app to lock the door after you open it for visitors. Wi-Fi-connected deadbolts are the most common smart locks.
Basic, Affordable Security Sensors
You can install a simpler smart gadget like Wi-Fi sirens, at minimal cost, if you don't want a traditional home security system. With a smartphone app, you can set up the conditions under which your siren should go off by plugging them into any outlet. In addition to losing all the wires, home security systems can also be controlled by apps, allowing you to get more sophisticated.
Cameras for Early Warning (and More)
Security cameras typically include a motion detection feature. Now combine this perk with the fact that a wireless camera can be controlled using a smartphone app, backed up in the cloud, and streamed to a television. Your camera can act as early warning leak or fire detectors. Professional pest services now put them inside rodent traps so they know when they've caught a varmint. Most smart cameras come with a microphone and speaker, so you can also use them as an intercom from your phone.
Your new home can be built upon these foundations, and each product can be purchased as an affordable, DIY version. If you want a smart, more energy-efficient home, but can't afford the luxury gear, start with affordable home automation gadgets to switch up your lifestyle.
For more information on smart home tech and other sustainable living tips visit greenbuildermedia.com.
---
Publisher's Note: This content is made possible by our Today's Homeowner Campaign Sponsors: Whirlpool, Vivint, myQ, Sonos and Jinko Solar . These companies take sustainability seriously, in both their products and their operations. Learn more about building and buying homes that are more affordable and less resource intensive.
Sep 3, 2022 12:13:00 PM · 3 min read
---

Coye Burns is an entrepreneur, author, and digital media expert based in Pompano Beach, Fla.