How to Clean Pet Fur in Your House

Michele Lerner, Associate Editor
5 min read
Pet owners love their cats and dogs–but their fur, not so much.
If you've ever sat on your sofa and stood up to show off a velour tracksuit covered in cat hair, it might be time to upgrade the way you address your pet's fur. While some dog and cat owners despise the drifts of fur that gather dust and roll across their wood floors, others complain about the hair that sinks into their carpet, litters their living room sofa and clings to their curtains.
Whether you're allergic to pet hair or just prefer a home that looks clean and allows you to breathe freely, you don't need to dump Luna or Lucy outside. From bathing and brushing your cat to trying out new vacuums and washing machines, there are plenty of techniques available to let you keep your furry friend nearby without being constantly covered in pet hair.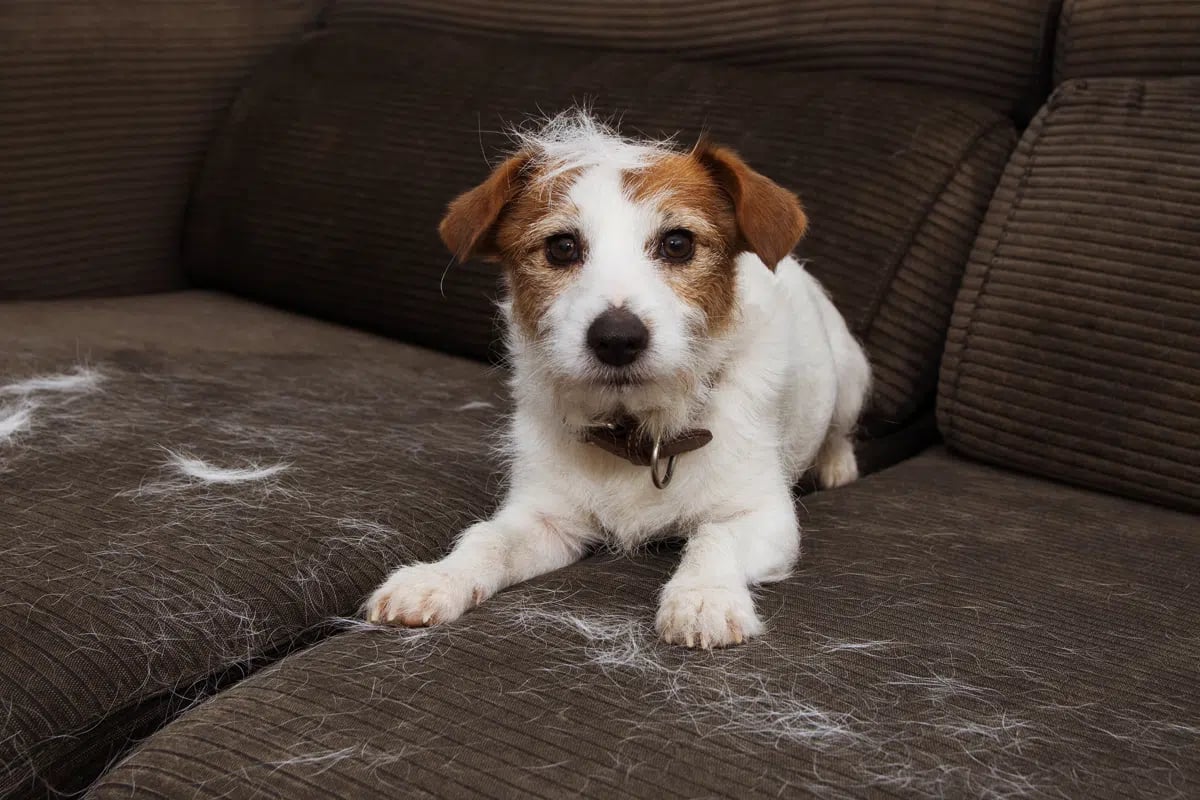 Pet care is big business – so entrepreneurs and large companies have come up with solutions to pet fur.
Sixty-six percent of American households have a pet, according to the 2023-2024 APPA National Pet Owners Survey, which is 86.9 million households. If you own a fish or a reptile, fur is not an issue – but if you're among the 46.5 million households that own a cat or the 65.1 million that own a dog, you're well aware of the side effect of those much-loved animals: hair.
If you don't have a pet yet, then before you begin to ponder whether you need a new vacuum cleaner or to take other measures to address cat and dog hair you can look into hairless cats and hairless dogs . While these special breeds solve the issue of pet hair around your home, you could still have an allergic reaction to them.
12 Ways to Manage Pet Hair Even if you can't completely eliminate pet hair, no matter how big or small your cat or dog is, there are steps you can take to reduce the fur flying around your house.
Brush your pet. Depending on the type of dog or cat you have and the thickness of their hair, you should be brushing or combing your pet's hair weekly or even daily. An array of tools is available to brush your pet, so you should ask your vet, your professional dog groomer, or an expert at your local pet store for advice about which one is best for your pet. Bonus points if your pet actually likes the experience, as many do. You can even try a "

grooming glove

" – a rubber glove that you can rub on your pet to remove excess fur.
Bathe your pet. While cats rarely accept a bath, you may be able to take a damp towel and rub your cat to remove some loose fur. You can wash your dog occasionally, but how often depends on the breed. Dogs with medium to large coats can be washed anywhere from weekly to every four-to-six weeks, according to the

American Kennel Club

. People who are allergic to dogs may want to wash their pet weekly with a special shampoo to remove dander.
Consult your vet. Whether you have a cat or a dog, it makes sense to talk to your vet about how much it sheds. Excessive shedding could be a sign of a health issue with your pet, an indication of allergies, anxiety, or the need for a change of diet.
Install an air purifier. If you're allergic to pet dander, an air purifier is even more important, but even if you aren't, it can be helpful to reduce the pollutants in your home that come from your pet's fur. For example,

Whirlpool Air Purifiers

use a Whispure Air Filtration System with 99.97% True HEPA and Active Carbon filters. Both filters reduce allergen, pollen, dusts, odor, pet dander and other indoor air pollutants.
Upgrade – or just use – your vacuum. Whether you prefer an upright vacuum or a robot vacuum (also a cat toy or torture device depending on your cat's personality), vacuuming frequently is the best way to keep pet fur from accumulating or drifting around your house.

Consumer Reports

tested numerous vacuums to see which performs best for pet hair on wood and carpet, but generally they recommend systems with a bag. Here's why: "Every time you empty a bagless bin, the fur can fly."
Damp mop your floors. For hard floors with wood, tile or laminate surfaces, a damp mop can pick up pet fur, too. Swiffer and other brands make heavy duty dry sheet s designed to pick up extra pet hair.
Dust with a dryer sheet. Dusting is another way to pick up pet hair from the surfaces in your home, but using a dryer sheet can be a more efficient way to collect more fur at a time than a dust cloth.
Wash your clothes. Add a "

FurZapper

" to your washing machine and your dryer to remove additional pet hair that might cling to your clothes even in a washer and dryer. Or, if you're in the market for a new washer and dryer, try the newly introduced Maytag®

Pet Pro System

, which has a special filter in the washer that removes more pet hair than normal machines and an extra-large lint trap in the dryer that traps and removes additional pet hair.
Buy a washable duvet cover. If your dog or cat snuggles with you at night – or snoozes on your bed even when you're not in it – a washable duvet cover is a quick solution to toss in the machine whenever the fur gets noticeable.
Get washable furniture covers. Buy full covers for your furniture or just add a washable blanket - especially on a favorite chair – to make it easier to toss in the laundry machine rather than clean the upholstery.
Use a lint roller – or duct tape. A lint roller, especially a heavy duty one marketed for pet owners, can be used on your clothes, furniture, lamp shades and curtains to remove cat hair. No lint roller handy? Wrap some duct tape around your fingers and it works just as well.
Try a special pet hair sponge – or rubber-soled shoes. The "Gonzo Pet Hair Lifter," a reusable sponge, is specifically designed to pick up pet hair with a dry sponge that won't damage surfaces or materials. You can also walk around your house with a pair of rubber-soled sneakers, which naturally attracts pet hair and fur. Just don't forget to scrape it all off instead of spreading it around.
Whether you want to try a new product to eliminate pet hair or stick with your old vacuum, the key is to be consistent. Brushing your pet, using that tried-and-true lint roller, and frequent vacuuming can do a lot to eliminate the pet hair floating around your home.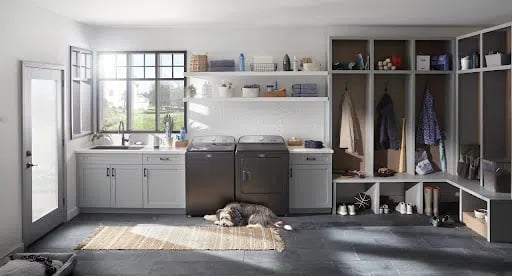 ---
Publisher's Note: This content is made possible by our Today's Homeowner Campaign Sponsors. These companies take sustainability seriously, in both their products and their operations. Learn more about building and buying homes that are more affordable and less resource intensive.
Aug 25, 2023 8:00:00 AM · 5 min read
---

Michele Lerner is an award-winning freelance writer, editor, and author who writes about real estate, personal finance, and business.