Zero Energy Units: 30,000 On the Boards

Cati O'Keefe
1 min read
TEAM ZERO inventory of net zero units shows the growth of net-zero units and the momentum of the all-electric home.
The recently released TEAM ZERO 2019-2020 Zero Energy Residential Buildings Inventory shows the growth of the residential Zero Energy (ZE) market. Of note, overall energy performance and multifamily units show significant increases.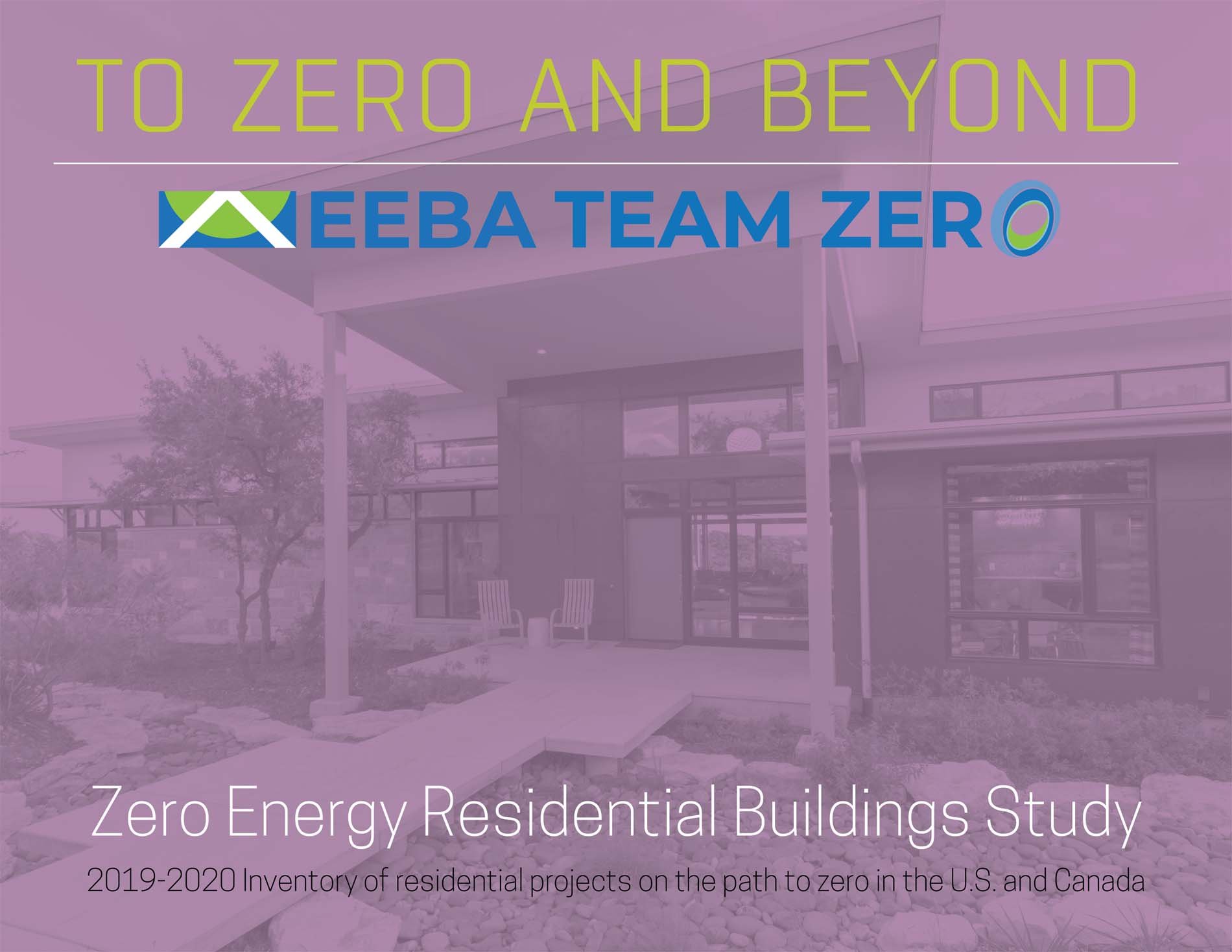 The report shows total Zero Energy projects rising from 22,146 units in 2018 to 27,965 units in the current inventory.
"Our sixth inventory represents the largest available dataset of residential zero energy homes and features compiled to date," says Aaron Smith, EEBA CEO and Team Zero Board Treasure. "One of the most compelling data points for me was that 62 percent of teams responding to our survey this year reported that their projects are completely electric, showing that momentum is building for all-electric homes."
In this report, for the first time, is data related to fuel types, energy system analysis, and off-grid homes.
Here are some interesting findings:
Multifamily projects make up 75 percent of the ZE residential inventory.
In the United States, multifamily units compose 73 percent of the the ZE stock (an increase from 67 percent in 2018).
Canada maintained a 90 percent share of multifamily projects in its total ZE list.
The ZE category grew by more than one-third over the last inventory, from 29 percent of units to 38.6 percent. The majority of these are ZE-ready.
California grew its lead in the number of ZE projects (10,959 units), and Colorado increased its ranking from seventh to fifth place (1,311 units).
"What I find most exciting about the inventory is watching what was a tiny niche a decade ago taking hold across the United States and Canada," says zero-energy consultant Ann V. Edminster, Team Zero's inventory project director. "Our numbers are a bright harbinger of the change that's going to sweep the home building industry in the next few years."
The inventory is produced by TEAM ZERO in cooperation with the Energy and Environmental Building Alliance (EEBA). Learn more about the Zero Energy Residential Buildings Inventory program including how the inventory is compiled.
Feb 26, 2021 11:45:42 AM · 1 min read
---

Cati O'Keefe is the editorial director of Green Builder Media. She has 25 years of experience reporting and writing on all aspects of residential housing, building and energy codes, green building, and sustainability.