Watch: Using Data and Smart Products to Manage IAQ
Sponsored Content
This new video talks about the challenges of determining what good indoor air quality is and the solutions that can get you the highest quality indoor air possible.
Listen to this collection of building experts talk about new strategies for improving the indoor air quality of homes. The speakers include:
CR Herro, Vice President of Innovation, Meritage Homes and Executive Vice President of Bettr Homes.
Carol Orona, Sustainability and Energy Program Manager for Panorama Homes.
Stace McGee, Principal, Equiterra Regenerative Design.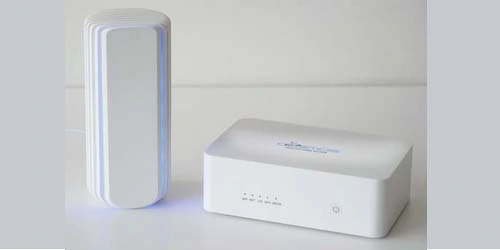 While acknowledging that indoor air quality means one thing in New York and another thing in, says, Wichita, Kan., these experts point out some of the tried-and-true methods for maintaining optimal indoor air quality.
In this five-minute tutorial, you can learn about new systems, like Panasonic's Cosmos, Intellibalance, and WhisperGreen. These systems provide good air quality without the homeowner having to be involved. These systems are particularly important with the advent of super-tight building techniques.
The video addresses odors, humidity, sensors, integrating systems such as the HVAC, exhaust, dehumidifiers, and ERVs, chemicals, and VOCs. It also talks about the importance of homeowner education and renewed interest in IAQ because of Covid.