Video: Solar-Equipped Homes Handle Extremes of Weather, Nature
Sponsored Content
This video gets to the heart of why solar-powered homes with battery backup are a great solution for resilient housing.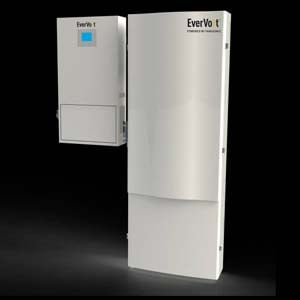 In this video, Green Builder Editor-In-Chief Matt Power interviews Mukesh Sethi, the Director, Solar and Energy Storage, Panasonic Life Solutions Company of America to get the facts about how solar-powered homes are good for the utility grid and the wallet—and also are a key attribute of a resilient home.
In the video you will learn:
How solar with storage is a pinch hitter in an emergency.
How Life safety systems rely on uninterrupted power.
Why the solar (not fossil fuel) future is here today and how the residential home building industry will be impacted.
How the new Panasonic EverVolt battery cabinets can be expanded to suit your energy needs.
Why robust solar warranties are important.
Have five minutes? Watch this video and learn all you need to know about resilient homes with solar and battery backup.