Traditional Home Wins Alternative Building Category

Matt Power, Editor-In-Chief
3 min read
With a HERS rating of 17, this traditional-looking home boasts exceptional building science at all levels.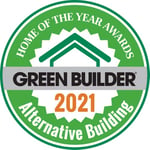 George Yeager and Sharon Riskedahl, owners of the Legacy House in Lewis Center, Ohio, wanted to create a structure that would be practical in an environment where reductions in energy consumption and fossil fuel-based carbon emissions are of very great importance.
Dan Troth, owner of GreenTech Construction in Delaware, Ohio, was happy to comply.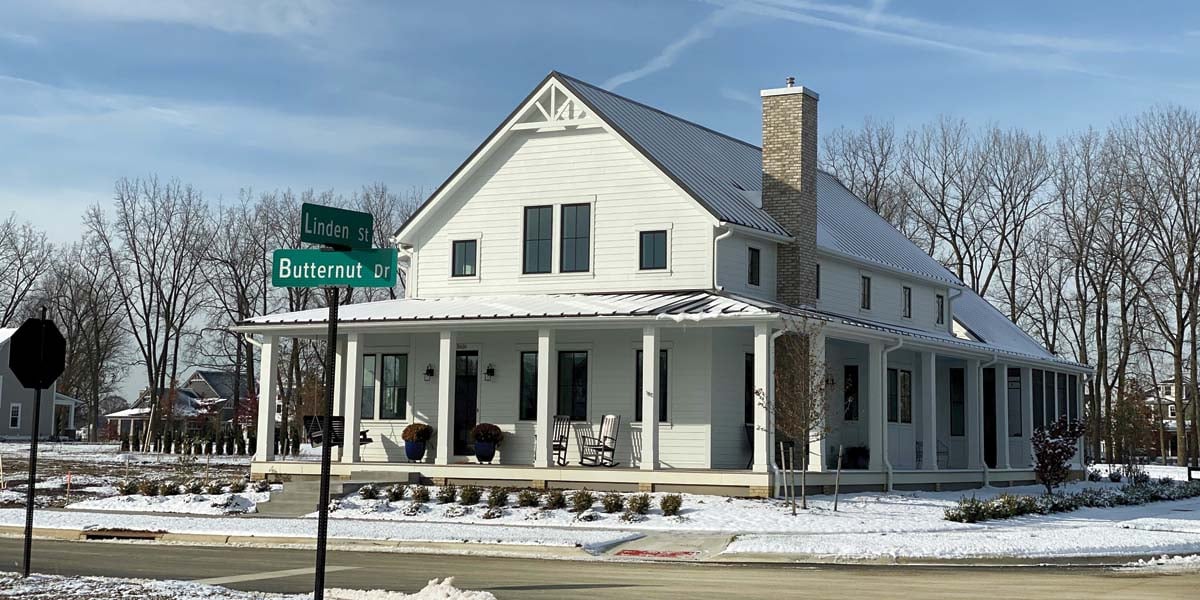 The result was a 2,466-square-foot home that in 2019 was certified by the U.S. Department of Energy (DOE) as a Zero Energy Ready Home, and is under the U.S. EPA WaterSense program for new homes.
Thanks to various sustainable design elements, the house has a Home Energy Rating System (HERS) index rating of 17. The average score for a home of Legacy's size is 130. Yeager estimates that he and Riskedahl spent less than $1,000 on utility costs in 2020, including one month when the electric bill was a mere $4.63. "And we're still learning how to run the house," notes Yeager, in a report in the Columbus Dispatch.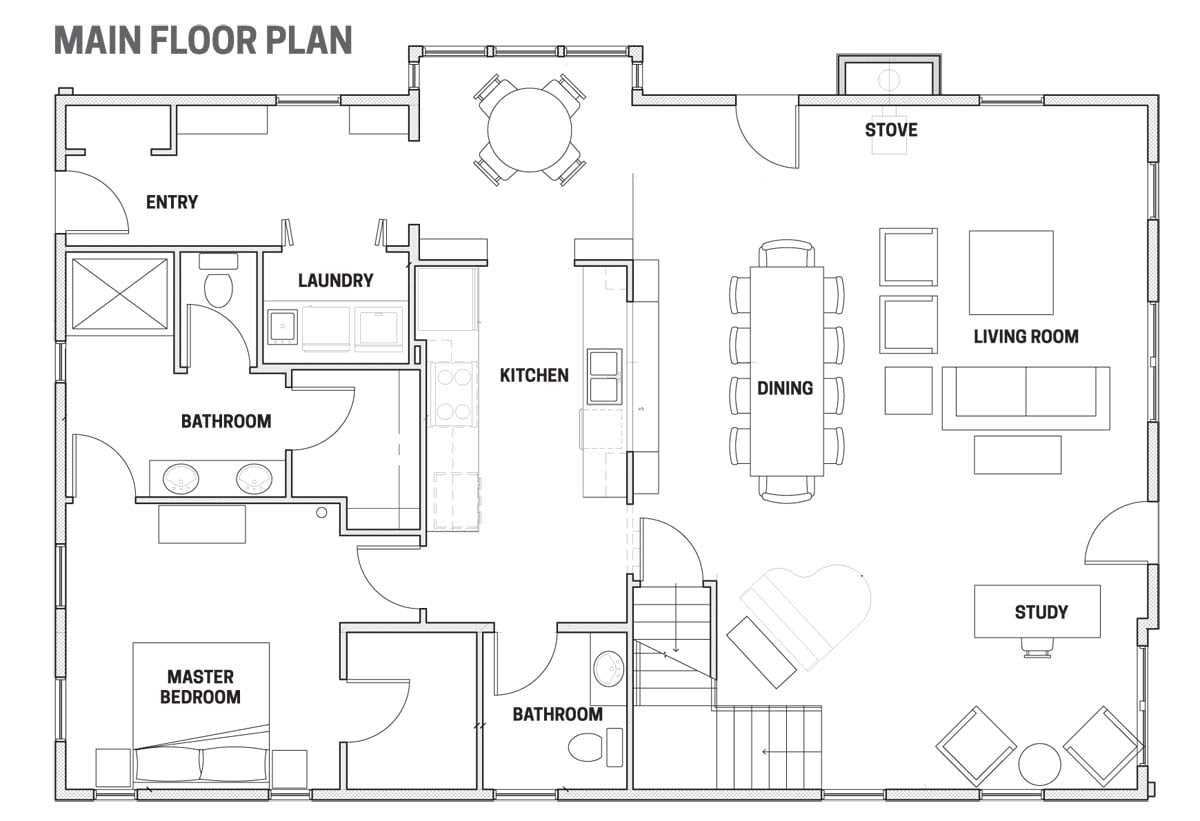 GreenTech Construction is one of 13 "Preferred Builders" selected by the developers at the Evans Farm urbanist community project, which hosts Legacy House. GreenTech got the green light from Yeager and Riskedahl because it is the only builder of the group that opts for structural insulated panels (SIPs) and focuses on green building, Troth notes.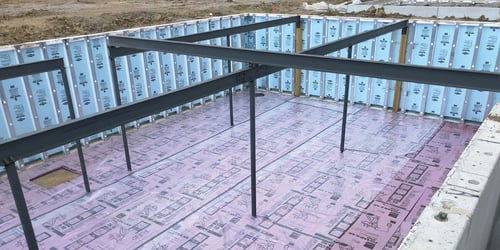 Exterior rigid insulation keeps below-grade steel framing encapsulated within the envelope. Courtesy GreenTech Construction
GreenTech opted for SIP 6-inch and 8-inch wall panels, and 12-inch SIP roof panels. The home also features a 7.2kW solar panel array, a high efficiency HVAC system, a heat pump hybrid electric water heater, LED lighting, ENERGY STAR® appliances and other green benefits.
Meanwhile, all adhesives and paint finishes are zero or low volatile organic compound (VOC). Boral siding that uses fly ash as a lightweight additive is installed on the interior vaulted ceiling, which uses fly ash and is Cradle to Cradle Certified for sustainability. Drexel metal roof uses 30 percent to 60 percent recycled materials and, like all metal roofs, can last more than 50 years.
In the Columbus Dispatch report, Riskedahl said she's delighted with the air quality, the heating and cooling throughout the new home.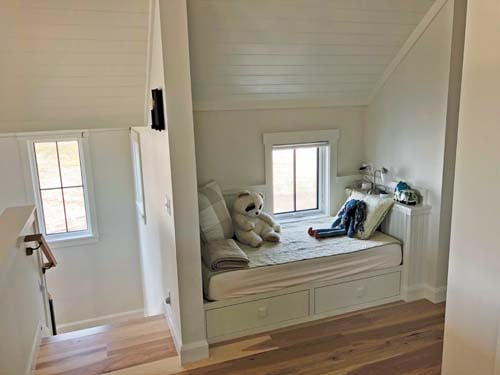 Triple-pane windows and hickory flooring keep all rooms comfortable to walk through and relax in.
In the same report, Troth said proper ventilation is the key to a successful green build. "I want to build it like a submarine," he notes. "I want to take your house after it's done and sealed, and if I stick it in a big bucket of water, I don't want too many bubbles to come up."
Yeager and Riskedahl agree the home was indeed "built like a submarine," and that the Legacy House in general is built to last. "[This house] will be here long after we're gone," Yeager said in the report. "We're really in an environmental crisis, and this is one thing we can do."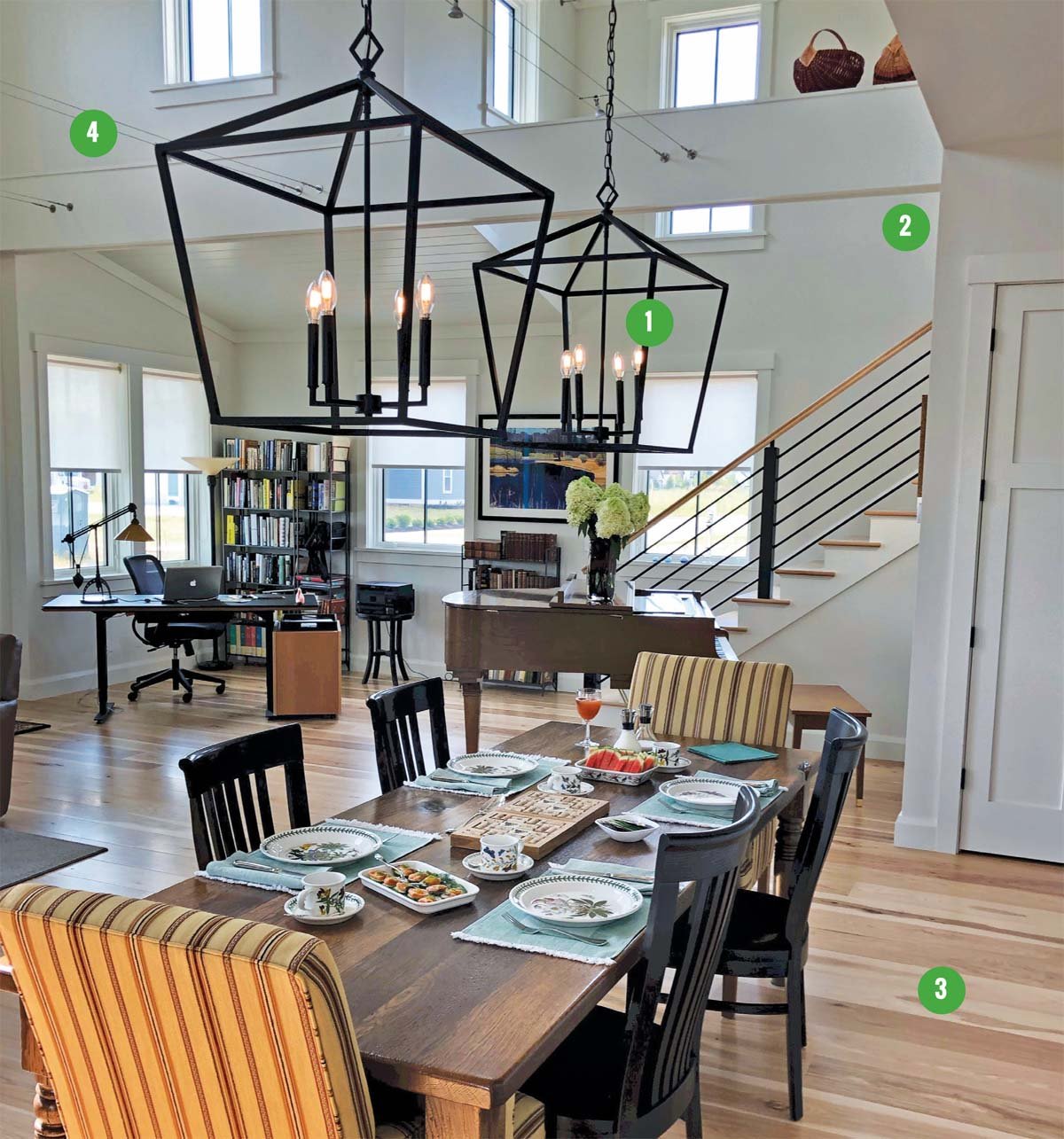 Cathedral lighting. Multi-level windows in the grand central space flood the home with light during the day, with LEDs stationed for after-dark activities.
Smart HVAC. (not shown) Advanced Mitsubishi mini-splits, combined with Energy Recovery Ventilation keep air conditioned and constantly replaced.
Hickory farmhouse. North American grown hickory flooring offers a lower carbon footprint than imported wood product.
Clean finishes. All adhesives and paint were selected for zero-VOC or low-VOC credentials.
Project Stats
Name: Legacy House, Lewis Center, Ohio
Builder: Dan Troth, GreenTech Construction
Architect/Designer: Todd Parker, F5 Design
Photographer: Photos courtesy of SIPA
Key Components
Alternative Building Systems: Structural Insulation Panels (SIPs)
Appliances: Energy-Star-rated Thermador induction cooktop
Automotive: Tesla electric car charging station
Building Envelope: Structural Insulation Panels (SIPs)
Caulks and Sealants: Zero VOC or low VOC throughout
Countertops: Granite and Cambria
Decks: AZEK composite
Doors and Hardware: Therma-Tru, three-point latches
Electrical: All-electric home
Exterior Finishes: Factory applied paint finish
Fire Protection: Smoke alarms per code
Fireplace: Outside air sourced pellet stove
Flooring: Engineered Hickory
Garage Doors: Insulated
Home Controls: Amazon Echo, SmartThings, and Ring systems
HVAC/Ducts: Mitsubishi ducted mini-split
Insulation: SIPs continuous
Landscaping: Minimal use of grass, only along parkway as required; drip irrigation to mulched landscape plantings
Lighting: All LED
Paints and Stains: Low VOC
Renewable Energy Systems: Twenty LG solar panels
Roof: Precision Roofing (4-gauge cool-rated metal)
Ventilation: Energy Recovery Ventilation (ERV) for fresh air
Water Filtration: At kitchen sink only for drinking water
Water Heating: Hybrid electric 80-gallon
Water Management (indoor/outdoor): 150-gallon garden rainwater collection system
Windows, Skylights, Patio Doors: Marvin triple-pane
Blower door test results: 0.53 ACH @ 50; meets Passive House Standard
May 6, 2021 12:41:57 PM · 3 min read
---

Veteran journalist Matt Power has reported on innovation and sustainability in housing for nearly three decades. An award-winning writer, editor, and filmmaker, he has a long history of asking hard questions and adding depth and context as he unfolds complex issues.