Existing Home Makeover: Two-Zoned Attics
The first in a series of building science articles on how to improve the performance of the 90 percent of existing buildings built before energy-efficiency strategies took root.
As home builders, we get the opportunity to "build it right" the first time, but many of us own older homes—or have friends and family with older homes. Here are some thoughts on how we can employ cost-effective and impactful enhancements to our current homes to make a difference.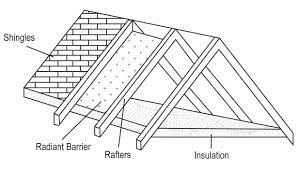 When it comes to attic spaces, a top-chord insulated attic is the best choice in a warm climate because it optimizes energy efficiency compared to conventional vented attic assemblies, preventing excess hot shingle temperature in the summer as well as buoyant heat loss in the winter.
If a top-chord insulated conditioned attic isn't an option for a project, a two-zoned attic is the next best thing because it isolates peak heat entering a home from the roof and increases airflow to significantly reduce the temperature of the attic.
Here are three easy steps for creating a two-zone attic:
Place a radiant barrier on the bottom of the top chord attic with the shiny side facing up. This will:

Create a heat-trapping chamber.
Increase buoyancy and optimize airflow below the roof.
Reduce peak heat inside the attic, air handler, and ducts.

Make sure you have proper venting at the top and bottom of the chambers:

Sheet from toe (soffit vents open into radiant barrier chamber).
Upper venting open to radiant barrier chamber.
Sheet to apex and back down.

Overlap or tape to seal to prevent loss of hotter air into the cooler attic.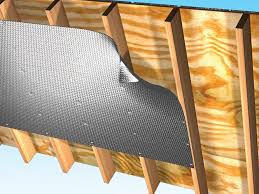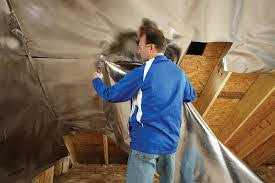 CR Herro is Vice President of Innovation for Meritage Homes.
Aug 10, 2020 5:30:44 PM · 1 min read