The ESG Era

Alan Naditz
5 min read
Corporate adherence to sustainability is making green real estate into an investor's world.
Over the past decade, corporations of all types have taken up a sustainability cause, whether it be in the way they manufacture products or how they train employees to act and think green.
A lot of that action stems from some prodding by investors, who increasingly are using a company's Environmental, Social and Governance (ESG) as a key justification for opening up their wallets.
Environmental criteria consider how a company safeguards the environment, such as with corporate policies that address climate change. Social criteria examine how the company manages relationships with employees, suppliers, customers, and the communities where it operates. Governance deals with a company's leadership, executive pay, audits, internal controls, and shareholder rights.
According to Annabel Bosman, managing director of relationship management for RBC Wealth Management, the ESG investment theme isn't new—especially with her company. "Even before the virus crisis hit, sustainable investing was becoming a hot topic with investors across the board, and it's been in the RBC ethos for a long time," she says. "Our central mantra is to help our clients thrive and communities prosper. To do that, we all believe we should focus on sustainability."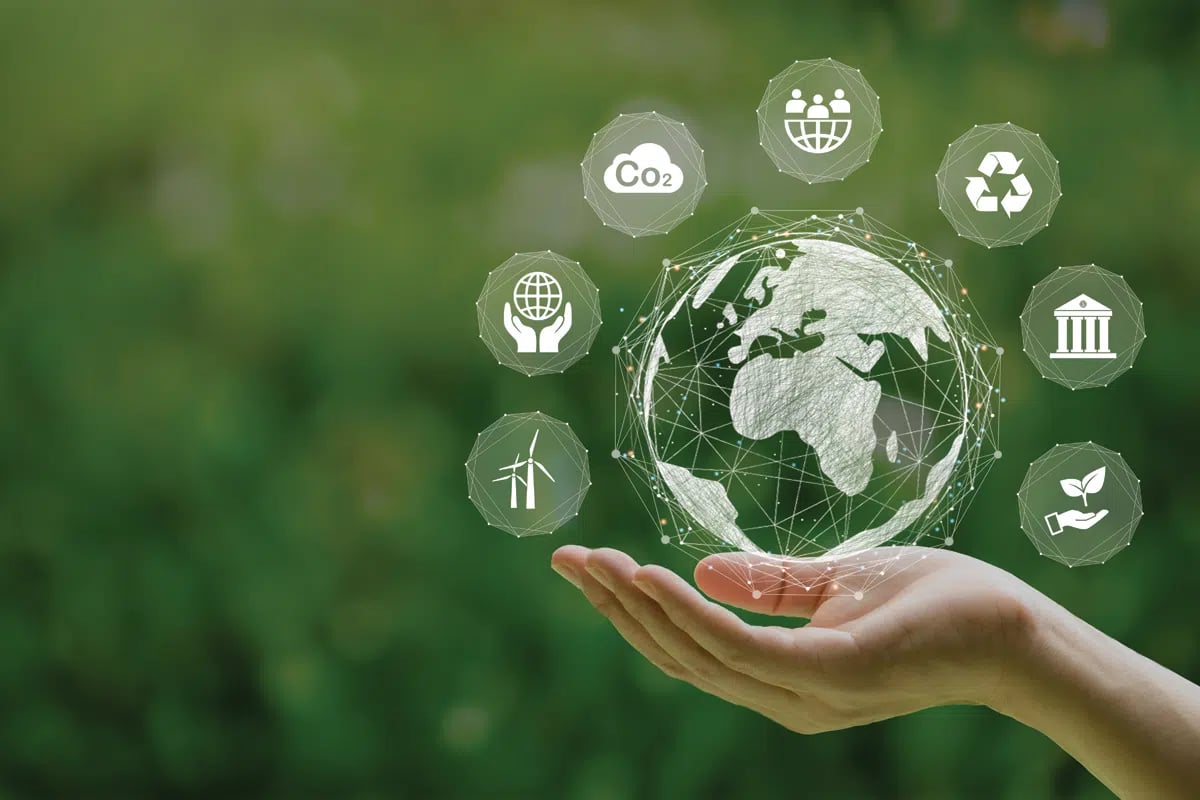 Sustainability is a hot topic with investors due to the financial benefit of supporting an environmentally friendly business.
ESG In Real Estate
Investment and construction experts agree that ESG has become an important criteria in real estate investing and community development to reduce risk, augment value, and enhance resilience.
"Once upon a time, real estate embodied the epitome of capitalism. The trend, however, is growing quite the opposite way," notes Deloitte partner Francisco Da Cunha in the company's 2021 report, The Impact of Social Good on Real Estate. "Awareness is growing that real estate can have a significant social impact through the form of rehabilitation of public spaces, affordable housing, social housing, and care centers, or through an environmental focus on investment in new buildings such as green buildings."
Aside from fostering eco-friendly buildings, ESG also allows consideration of the impact of properties on the community, covering aspects like diversity, according to Da Cunha.
"The real estate industry must respond to this challenge by creating opportunities through social impact investing, like multi-tenant shared spaces or the transformation of underutilized buildings into enthusiastic venues," he notes. "In practice, the major obstacle is that investors will need to reinvent their traditional investment models to match the needs of the local community."
Amy Menist, an audit senior in the firms Real Estate Services Group and the Construction Services Group, notes that high-performing green buildings are good for the environment and the bottom line.
"Companies that invest in ESG initiatives often see a quick return because high-performing buildings attract higher occupancy rates, thereby generating more revenue and decreasing the amount spent on utilities, insurance premiums and repairs due to severe-weather-related events," she notes.
There are incentives available at the federal and state levels which are issued to businesses to help make the initial investment more attractive, Menist adds.
"Businesses today should assess their building portfolios, evaluate their alignment with industry benchmarks and leading practices, evaluate future trends and possible policy changes, and identify gaps and opportunities," she notes. "With a thorough understanding of the company's current position, its plans and stakeholders' expectations, management can prioritize goals and set efficient ESG targets."
The ESG Technology Nudge
New technology is helping fund managers keep pace with this sharp rise in demand for sustainable investments. Jennifer Wu, an investment specialist from J.P. Morgan Asset Management, notes in "ESG Outlook 2022: The future of ESG investing" that the internet is being transformed in the way information is captured, documented and disseminated.
"This provides investors with access to more data than ever before," Wu notes. "However, it's only now, with the development of artificial intelligence (AI), that investors have the ability to analyze it all."
The result has been a dramatic improvement in corporate transparency, as new data sources provide better insights into how companies are being run from an ESG perspective, Wu adds. As fund managers use AI to tap into the "big data" revolution, new and exciting opportunities are being created across an ever-growing range of sustainable strategies.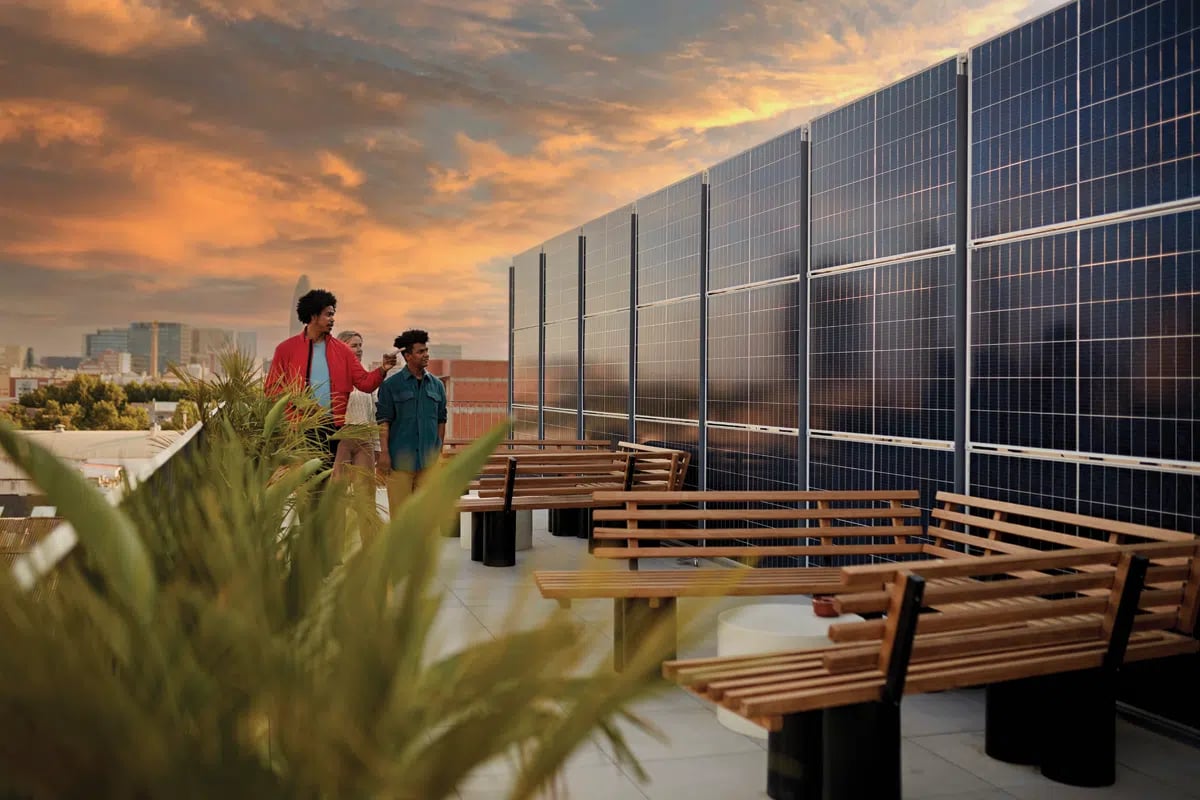 Continued growth of ESG will depend upon interest by younger generations—Generation X, the millennials and eventually Generation Z—which are expected to be twice as receptive as their older Baby Boomer and Silent Generation peers.
Required Company Participation in ESG?
Wu notes that many companies worldwide already understand the need to take action on ESG issues—not the least because "they recognize that they can only deliver sustainable long-term growth if they manage the Earth's resources prudently, treat their workers with respect and look after the natural environment in which they operate."
However, because the E, S or G issues that matter to one company will differ from those that matter to another, corporate engagement is vital if investors are to encourage companies to take action where the greatest impact can be achieved, Wu notes. Similarly, engaging with sustainable laggards to encourage change can be "much more effective than simply divesting."
Also, governments continue to have a key role to play. Supportive government policy and coherent regulation can be vital to encourage companies to meet their ESG obligations and to also convince investors of the long-term viability of sustainable investing, Wu adds.
ESG Stock Value
In terms of popularity, ESG has an unusual ally: a slowing economy. Pre-pandemic, companies with good ESG ratings that achieved superior financial results attracted huge investor interest, according to Stephen Metcalf, RBC's associate global manager of research. This pushed stock prices up and made the shares expensive. But the up-and-down market of the past year, and resultant lower asset prices, has made ESG stocks better value for long-term investors wanting to increase their sustainable investing exposure. "If you're looking at a 10-year investment horizon, they're relatively cheap now," Metcalf says. "In other words, now could be a rare moment to add some quality ESG companies to a portfolio."
Youth Support for ESG
Another ESG growth factor will likely be one for a long time: the younger generations. The Economist Intelligence Unit (EIU) defines these groups as people in Generation X and the Millennial generation, born between 1965 and 2000.
In some cases, it's the kids who are convincing investors to ensure that their entire portfolios have an ESG stance, according to Bosman. "One client was doing this at the insistence of their young daughter," she notes. "She wanted to know what they were doing to save the planet."
According to EIU research, 76 percent of younger generation members surveyed say it's "increasingly important" to consider ESG factors when investing, compared to 37 percent of older generations—namely, Baby Boomers or people in the Silent Generation, born in 1964 or earlier.
ESG discussions with children can lead to other sustainability-related topics, such as supporting social agendas or fighting climate change, Bosman adds.
Ultimately, trends driving the need for sustainable business practices are here for the long term, according to Metcalf. "Obvious long-term themes include the move away from fossil fuels to renewable energy," he says. "But there's also an increased use of artificial intelligence and new technology to help care for an aging population and keep the environment clean."
According to Wu, increasing investor interest, a sharper corporate focus and a significant improvement in data provision are all set to further support the growth in sustainable investing.
"There remain obstacles to overcome—both in terms of investor acceptance and corporate adoption," she notes. "But with new ways to capture sustainable returns being developed, and with many more companies committing themselves to sustainable business goals, it's easier than ever for investors to mitigate ESG risks in their portfolios while contributing to positive change."
---
This story is part of a special report presented with generous sponsorship from: ProVia, Whirlpool, Cultured Stone, and Sonos.
Apr 3, 2023 11:15:09 AM · 5 min read
---

Alan Naditz is managing editor of Green Builder Magazine. He has covered numerous industries in his extensive career, including residential and commercial construction, small and corporate business, real estate and sustainability.