The All-Electric Home Has Arrived

Matt Power, Editor-In-Chief
2 min read
It's no coincidence that housing's transition from fossil fuel-based heating and appliances to all electric concurs with the dropping per-watt cost of renewable energy.
I read recently that the city of San Luis Obispo, in Central California, is considering rewriting its building codes to support all-electric living. New homeowners will have to pay extra to install gas appliances, stoves, heater and dryers—and that money will be put toward carbon offsets. The goal is to help the city reach carbon neutrality by 2035.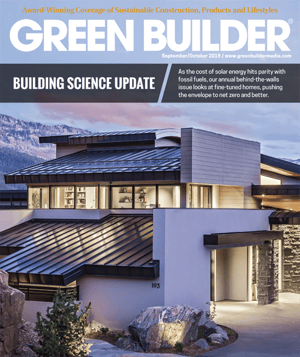 Sure, it's California, which is always ahead of the curve on energy efficiency. But this shift is well underway across the United States. Why? Several technologies have converged with the need to halt CO2 emissions. First, electric heat pumps offer a 3-to-1 efficiency upgrade over old, electric-resistance baseboards. Second, hybrid heat pump hot water heaters make electric water heating competitive with gas units. And let's not overlook the unsung hero of home cooking—electric induction tops—which offer many of the same perks once associated with gas. Combine all these efficient devices with the fact that solar panels have achieved price parity with natural gas, and the path of least resistance becomes clear: all-electric living, powered by non-polluting renewables.
According to U.S. Energy Information Administration (EIA), "From 2005 to 2015, the share of American homes using electricity for their main heating equipment increased from 30 percent to 36 percent, with the share of heated homes using a heat pump increasing from eight percent to 12 percent. At the same time, the share of homes using electricity for their main water heater increased from
39 percent to 46 percent. That rapid adoption has only accelerated over the past couple of years, at least in the U.S.
Manufactured homes have actually outpaced site-built housing in moving toward all-electric living. It's easy to thumb our noses at the Housing and Urban Development (HUD)- and American National Standards Institute (ANSI)-code building sector with their lighter construction standards, but RVs and mobile homes have mastered the application of small, efficient appliances and heating systems. We could study them and learn a thing or two about how to live comfortably without gas heating and cooking.
According to EIA, in 2015 single-family detached homes were the least likely to be all electric (18 percent), while mobile homes were the most likely (44 percent). Newer homes were also more likely to be all electric: 35 percent of homes built in 1980 or later used only electricity, compared with 17 percent of homes built earlier.
One of the holdouts in the single-family category has been gas cooking ranges. I can't tell you how many times I've heard buyers say, "I just like to cook on gas." Most, however, have not tried (or mastered) electric induction cooking. With precise control of heat and efficient (i.e., super-fast) pan heat up, induction also allows you to cook on cast iron again, something difficult on certain older types of electric cooktops.
For U.S. builders and developers, the shift to electric may seem like old news, but for the rest of the world, it's a trend that's just starting. According to the International Energy Agency (IEA), only three percent of the world's buildings have switched to heat pump heating. Perhaps our example of how rapidly a housing technology can shift will inspire and encourage the same fossil-free innovation around the globe.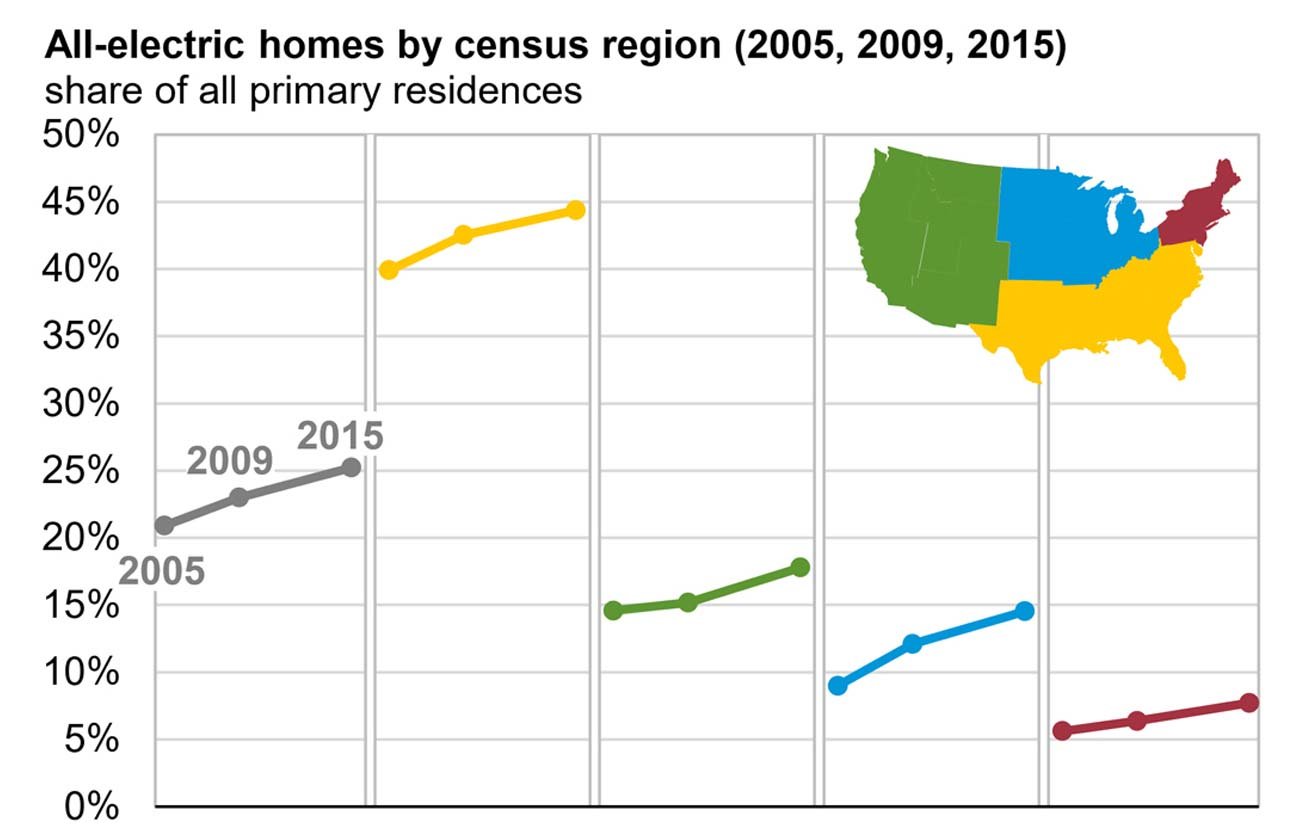 Oct 3, 2019 2:19:00 PM · 2 min read
---

Veteran journalist Matt Power has reported on innovation and sustainability in housing for nearly three decades. An award-winning writer, editor, and filmmaker, he has a long history of asking hard questions and adding depth and context as he unfolds complex issues.