Rebuilding in a Fire Zone

Alan Naditz
2 min read
Fire, Flood, and Force: When nature unleashes its fury, why do some homes survive, while others disintegrate?
On Oct. 9, 2017, as Santa Rosa, California residents waited for word about the impact of the Tubbs Fire upon their homes, Howard Booster received a video. It showed the entire neighborhood burned to the ground—except for Booster's house.
Somehow, the 35-year-old dwelling had survived, comparatively unscathed. Keeping the area clear of wild brush and maintaining a safety barrier around the home had apparently worked.
Fast-forward to the next day, when Booster arrived on scene. Instead of a standing structure, there was … nothing. His home looked like the other dozen in the area: a pile of ash. "The ground was entirely black," Booster told SFGate.com. "If you took charcoal and painted everything with it, that's what it looked like."
According to fire officials, the Boosters' house had burned from inside out. Hot embers had been blown into the soffit vents in the attic beneath the roof, eventually setting it on fire. So much for fire prevention.

The Tubbs Fire left little more than charred wreckage and stone throughout Santa Rosa, forcing homeowners like the Boosters to start start over. Credit: California National Guard/Flickr
When Booster and his wife, Merritt, started to rebuild the home a couple years later, they had several ground rules:
No attic or soffit vents
No wooden roof
Nothing from the old house, design-wise, to be used in the new one
Architect Brandon Kelly of Napa-based Kelly + Morgan Architects obliged, drawing up a plan for a structure that included a metal roof, prefabricated steel framing with noncombustible spray foam insulation, and thick, incredibly hard-to-burn engineered cedar for an exterior.
The 2,900-square-foot house, built by Santa Rosa local Mikara Construction, would also be an all-electric model running entirely on solar energy and at net zero efficiency. The framing, developed by Canadian homebuilder BONE Structure, is 90 percent more efficient at cooling and heating than a typical home.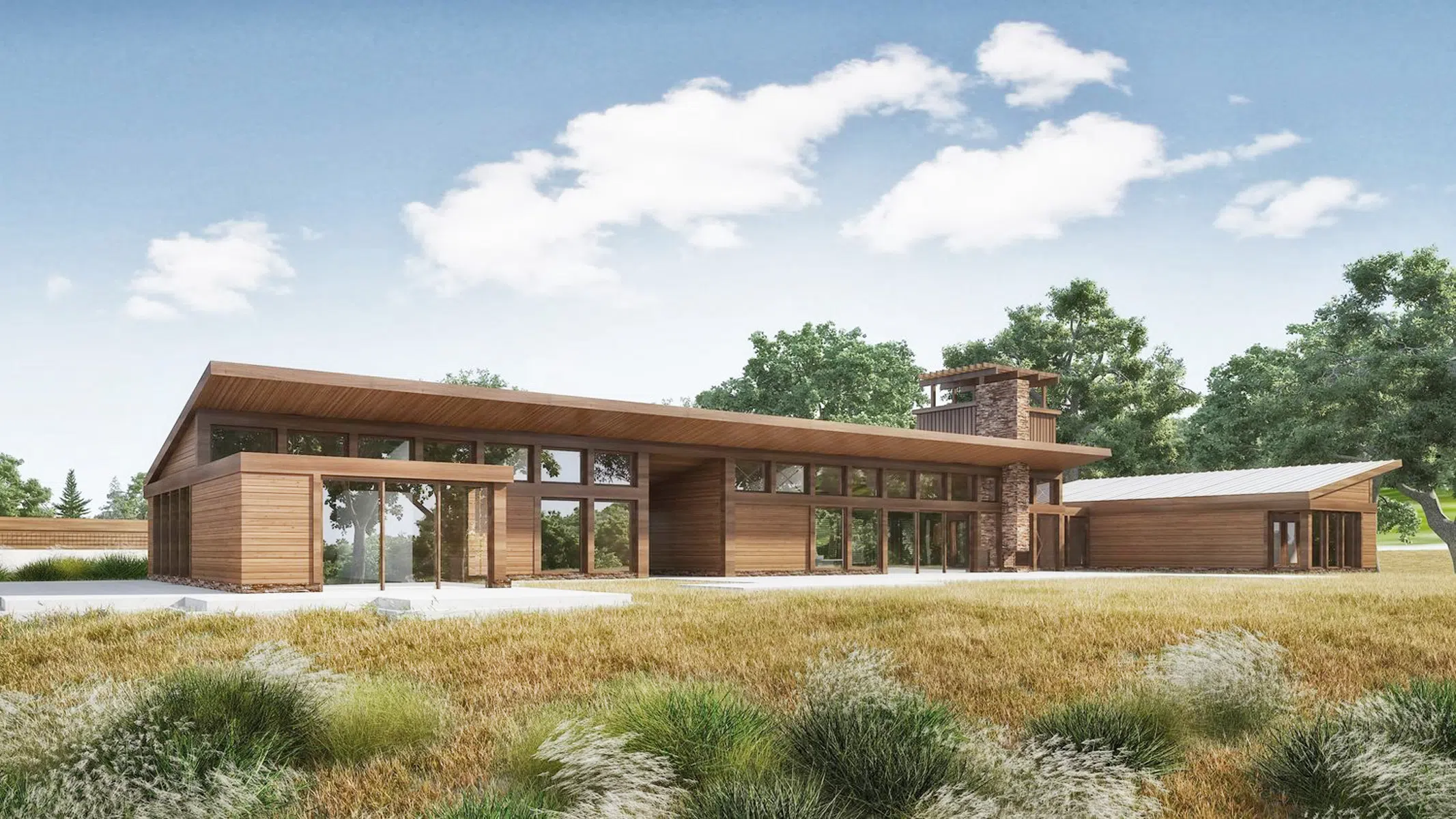 More than 5,600 homes in and near Santa Rosa, California, were destroyed during the Tubbs Fire in 2017. But one owned by Howard and Merritt Booster came back better—and greener—than before, with an all-electric, all-solar, net zero format. Credit: Courtesy of BONE Structure
And, the house—completed in 2019—would be a bit ahead of its time, as California's updated building code would require homes built from 2020 on to be net zero-capable.
There were other less-dramatic changes, such as developing an irrigated meadow near the house, instead of dry grass. Trees lost to the fire were replanted with native, less-flammable oaks. The design also included a small tower at one end of the house, which serves as a neighborhood lantern, a fire lookout, and even a place for grandkids to hang out.
Overall, the new home serves as an example of what other homeowners can do after a fire, or even before one to prevent costly damage. More than 5,600 homes were lost to the Tubbs Fire, which burned more than 36,000 acres within four counties. It remains one of the most residentially destructive wildfires in California history, according to the California Department of Forestry.
Tragic as it was back in 2017, the loss of the original house has turned into a blessing, according to Booster. Always an optimist, Booster notes that 35 years of life in one area has given him great perspective: New is not always entirely new. "Who really gets to start from scratch?" he asked Kelly. "We still know where the wind, the sun, and the rain comes from."
---

Alan Naditz is managing editor of Green Builder Magazine. He has covered numerous industries in his extensive career, including residential and commercial construction, small and corporate business, real estate and sustainability.