Paul Hawken to Keynote Sustainability Symposium 2022

Sara Gutterman
2 min read
Green Builder Media is thrilled to announce the headliner for our sixth annual Sustainability Symposium 2022: Roadmap to Decarbonization.
In an unpredictable and confusing world, one thing that is clear: The only way that we will be able to develop solutions for our massively wicked problems is through collaboration.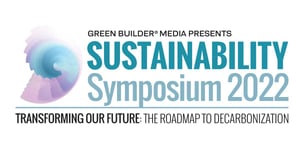 Update: At the Sustainability Symposium 2022: Roadmap to Decarbonization, internationally renowned author and sustainability expert Paul Hawken delivered a keynote presentation that outlines the framework needed to attain a truly regenerative system.
"The conversation around climate has been mostly focused on carbon and emissions, which is essential, but somehow life got left out of that equation," Hawken avows. "Biodiversity was considered a separate subject. Human wellbeing and social justice were siloed. Regeneration fuses all of these aspects together."
Hawken asserts that our climate emergency doesn't exist outside, above, or around us. It's not something 'other' to fight, tackle or overcome. "If we approach climate action in that way, we're reverting to the same mindset that created the problem," he declares. "It's impossible to 'other' rivers, trees, flowers, animals, ecosystems, cultures, tribes, women, or people of color. The fundamental root of our challenge is the disconnection between people and nature by our extraction and exploitation economy."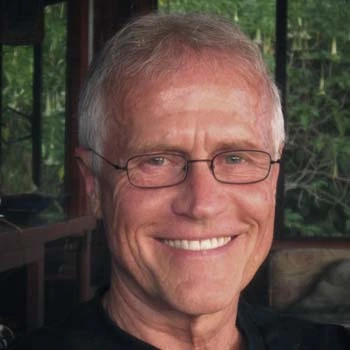 Hawken insists that the only way to heal our system is to reconnect it with itself. "In so doing, the system will regenerate faster and more completely than we could ever imagine."
Hawken trusts human ingenuity and collaboration, and he is encouraged by regenerative solutions that are being implemented around the world, such as carbon architecture, sustainable agriculture, agroforestry, and species protection.
"Generally speaking, only a small group of people are doing anything." Hawken observes, "But that small group is acting, and it's those actions that will change the world. It's those actions that will influence and inspire others to act, creating a virtuous cycle."
And through those actions, like a game of dominos, regeneration will reach sub-cultures across the globe, ultimately permeating and transforming our entire system.
The good news: there is no downside to regeneration. "There are no actual negative effects," insists Hawken. "Regeneration places life at the center of all actions and decisions. It restores life on earth and produces a better life for everyone."
And who can possibly resist that idea?

Thank you to Trane Technologies for their continued support of our annual Sustainability Symposium, as well as their total commitment to corporate sustainability.
Mar 17, 2022 1:51:05 PM · 2 min read
---

As cofounder and CEO of Green Builder Media, Sara is a visionary thought leader and passionate advocate for sustainability. A former venture capitalist, she has participated in the life cycle (from funding to exit) of over 20 companies, with an emphasis on combining sustainability and profitability. She lives in Lake City, Colo., with her husband, where she is an avid long-distance runner, snowboarder, and Crossfit trainer. She is also on the Board of Directors at Dvele, runs the Rural Segment for Energize Colorado, and is a former County Commissioner.