Kohler: Innovating With Inclusion and Sustainability

Alan Naditz
3 min read
Sensible water use, sustainable product development and open-armed employee management are key elements of the company's "Believing in Better" philosophy.
Quick Stats
Gallons of water saved by KOHLER WaterSense-labeled products in the U.S. since 2007:

Reduction in global operational net greenhouse gas intensity since 2008: 62%

Metric tons of waste diverted from landfills via Abstra and Crackle collections recycled tile sales since 2019: 25
For 150 years, Kohler Co. has empowered people with learning about sustainability. Heading into the next century and a half, the kitchen and bath products manufacturer plans to do more of the same by "Believing in Better."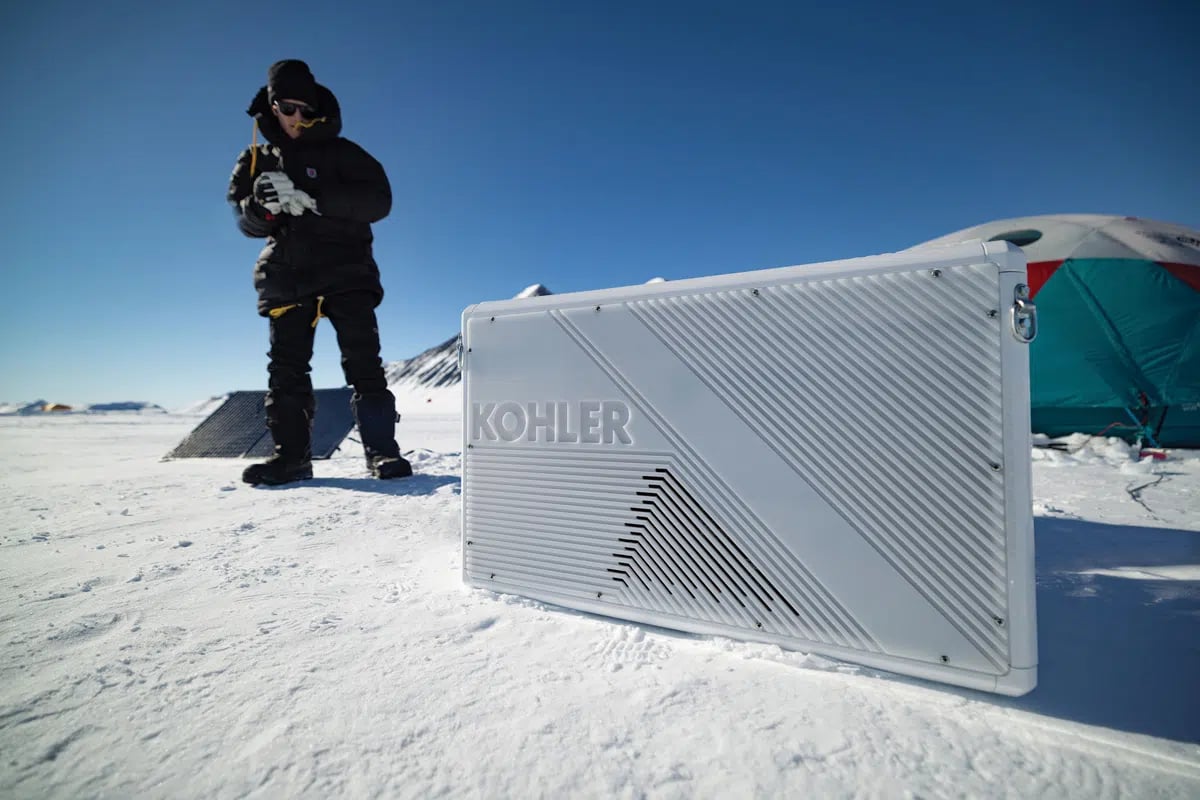 Antarctica explorer Robert Swan traveled to the South Pole using specialized equipment such as a Kohler generator fueled by hydro-treated vegetable oil. Credit: ©Jeff-Stasney
Kohler's latest Environmental, Social and Governance (ESG) report highlights efforts to advance the company's environmental sustainability, diversity, equity and inclusion (DEI), and social impact strategies. Those efforts include:
Greenhouse gas (GHG), water, and waste intensity reductions. In 2022, Kohler achieved a 16 percent reduction in GHG emissions, a 10 percent reduction for water, and 23 percent reduction in waste.
Global operational energy use intensity reduction. Kohler has reached a 41 percent reduction total since 2008, including an increase from 30 percent in 2021.
Extra-efficient water savings products. The company's U.S. Environmental Protection Agency (EPA) WaterSense-labeled products helped contribute to 88 billion gallons of water saved in 2022, and more than 560 billion gallons saved since 2007. Kohler's Kitchen and Bath division continued to lead in WaterSense offerings by certifying 85 new products across toilets, bathroom faucets and showerheads.
Diverse hiring. Kohler exceeded its 2022 goal for diverse hiring. Fifty-three percent of new U.S. hires, permanent and exempt, represented diverse backgrounds.
Associate engagement. Kohler in 2022 hosted more than 300 associate-led global community engagement activities, up from 80 in 2021, and increased the number of business resource groups (BRGs) available to associates. These include Bold Ability, which promotes creation of a disability-friendly workplace; Young Professionals of Kohler; Women@Work; and BRGs tailored to various ethnicities, populaces and support groups.
Lives impacted. Kohler positively impacted more than 1 million lives in 2022 and more than 17.1 million since 1990 through its "Safe Water for All" campaign, and various educational, arts and industries programs. That includes products from Innovation for Good (IfG)—the company's in-house incubator for products with a social purpose—such as a porcelain pour-flush toilet (KOHLER Rinse) for communities without access to piped water and electricity.
GHG emissions education efforts. Kohler subsidiary Clarke Energy was part of consortium that won the 2022 Water Breakthrough Challenge sponsored by England's Water Services Regulation Authority (Ofwat) with a demonstration of an innovative carbon capture and conversion system. Meanwhile, Kohler subsidiary Mira launched HeatCapture, a double-wall stainless steel heat exchanger, to help United Kingdom builders and developers comply with new reduced emissions regulations.
Special effort. Kohler partnered with polar explorer Robert Swan on his 2022 excursion through Antarctica to the Geographic South Pole, where he relied only on renewable energy sources. Kohler equipped him with a customized generator fueled by hydro-treated vegetable oil (HVO). The off-grid sustainable system provided the energy needed to operate Swan's base camp and provide battery charge to his mobile equipment.
"We're proud of the progress we've made to bring more innovative, inclusive, and environmentally sustainable solutions to more people," says Laura Kohler, chief sustainability and DEI officer. "Our passionate associates and leadership are integrating our Believing in Better philosophy into business strategies and operations, which generates ideas and actions for improvement across the organization."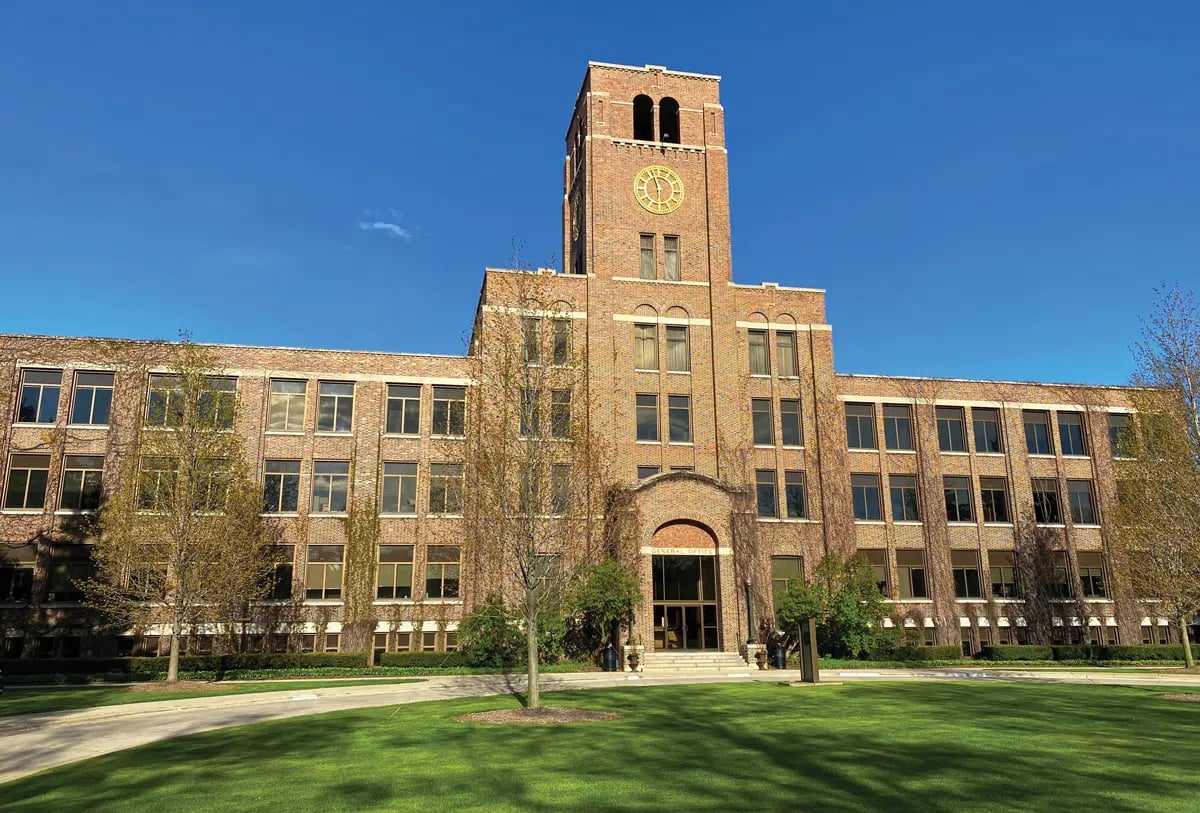 Kohler's "Believing in Better" ideals extend into its business strategies and operations, resulting in employee-generated ideas and actions for improvement across the organization. Credit: Wikipedia/Asher Heimermann CC3.0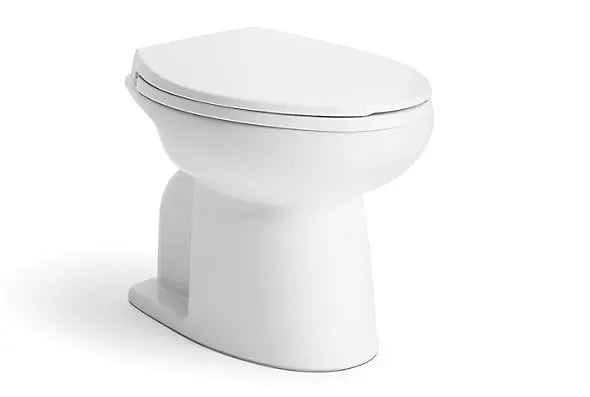 Through its Innovation for Good (IfG) incubator, Kohler has supplied its KOHLER Rinse seated porcelain pail-flush toilet—which does not require electricity or piped water to function—to more than 6,300 people in western Honduras since 2017. Credit: Courtesy Kohler
Nov 2, 2023 8:30:00 AM · 3 min read
---

Alan Naditz is managing editor of Green Builder Magazine. He has covered numerous industries in his extensive career, including residential and commercial construction, small and corporate business, real estate and sustainability.