How Do Smart Companies Deal With Their Trash?

Alan Naditz
3 min read
When it comes to recycling at LG Electronics U.S.A., it's a case of waste not, want more.
What's the best way to take out the trash? LG Electronics U.S.A. is well on its way to answering that question through an ever-evolving waste treatment process. The goal, according to LG officials, is for the company to recycle 95 percent of waste generated at production sites around the world by 2030.
To treat waste in an eco-friendly way and reuse it as a resource for production, LG manages the performance of each production site and of the company as a whole, then monitors the waste recycling process. "Through an increase in the use of renewable raw materials and designing for recyclability, the company has expanded its range of recyclable products while also minimizing the environmental impact of our products," notes John Taylor, LG's vice president of public affairs and communications.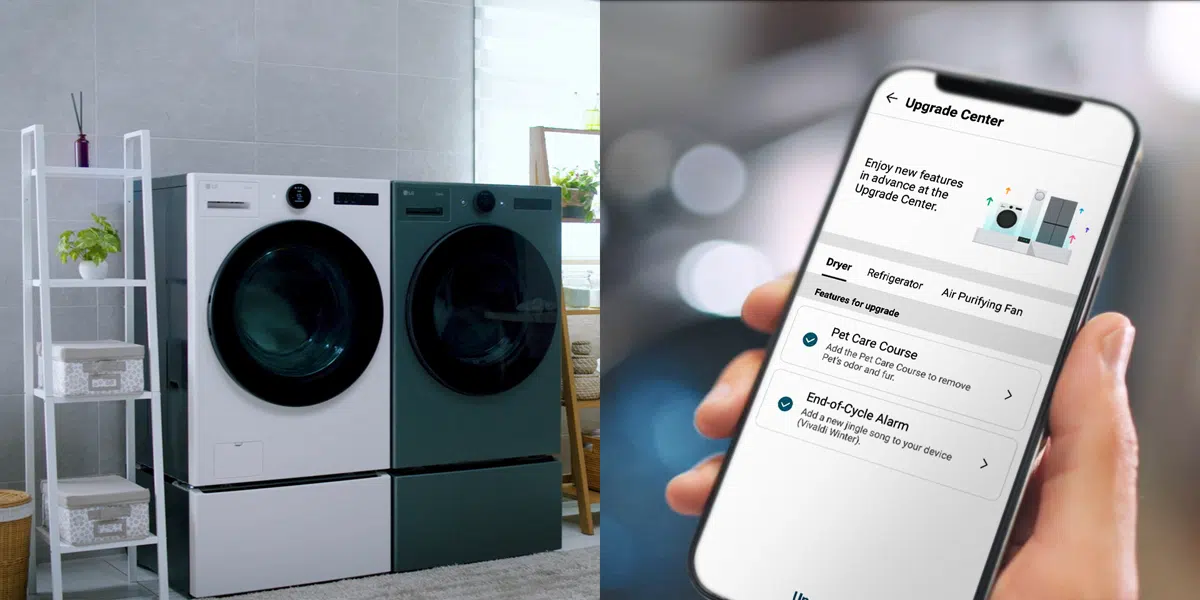 LG offers an upgradability option that allows consumers to upgrade their appliances, and pair them with other devices, to keep them in service longer. Courtesy LG Electronics USA
LG strives to improve the efficiency of waste recycling processes by establishing a take-back and transportation system for waste generated at key production sites in South Korea, and by continuously researching recycling technologies, Taylor notes. In addition, the company promotes a resource circulation program aimed at increasing the amount of collected e-waste, and reducing risks.
The company's waste management efforts have led to the expanded use of recycled materials. It has also led to increased product stability and quality reliability tests aimed at improving the efficiency of resource use. As a result, recycled materials are currently included in various LG products, including selected washing machines, refrigerators, air conditioners, TVs, and monitors.
Over four years, the recycled plastic that the company used exceeded 38,000 tons, Taylor notes. Moreover, LG is promoting the development of alternative parts and technologies for all of its products. The company is expanding the field of application for recycled plastics for various product groups, and systematically managing performance in order to broaden the scope of the application of recycled plastics.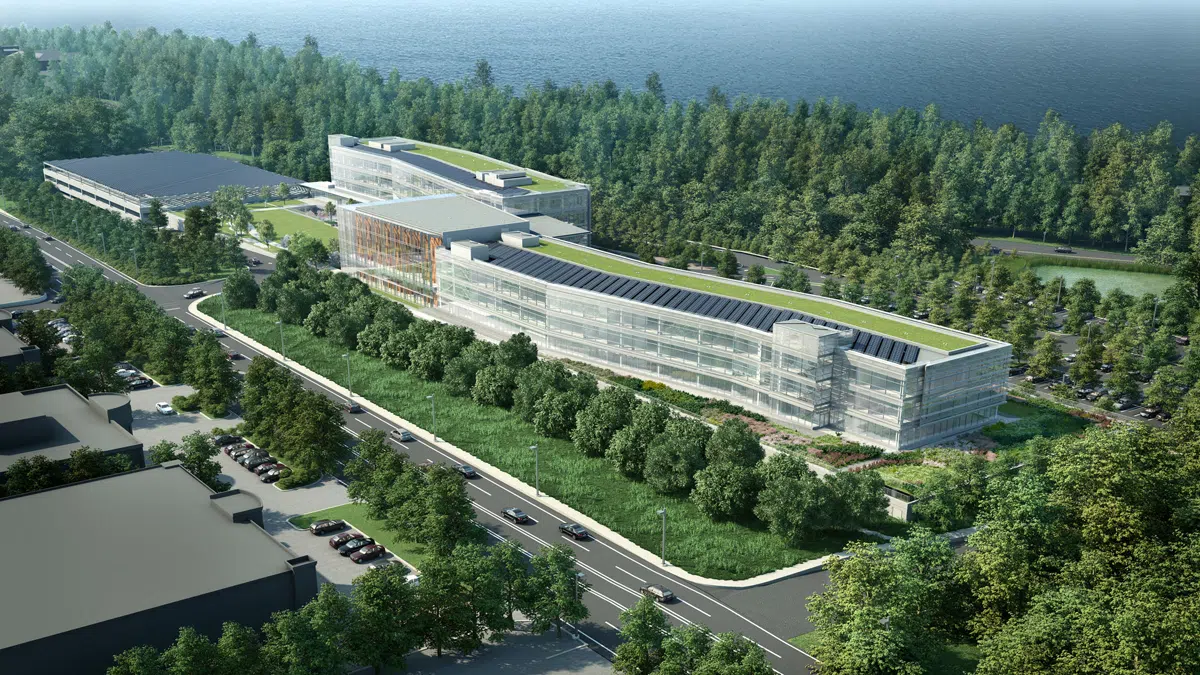 LG Electronics' recycling plan calls for 95 percent of its post-production waste worldwide to be reenabled by 2030. Courtesy LG Electronics USA
LG's packaging efforts utilize waste as a resource and implement recycled materials. The company promotes the miniaturization and weight reduction of packaging materials, including the application of the eco-friendly variety, with a view to minimizing the number of resources used.
The company has established goals for each of its business units regarding the amount of packaging material used, the packaging volume and the reduction rate of packaging space, according to Taylor. LG monitors progress toward these goals twice a year. "Recent data shows the new development model reduced the amount of packaging material used and the packaging volume by 8.6 percent and 2.8 percent, respectively," Taylor notes. "More-compact packaging contributes to greener logistics efforts."
LG is also improving package design. For example, LG Soundbar products feature a durable inner casing constructed from recycled plastic. LG uses 1.5 million 500-millimeter polyethylene terephthalate (PET) bottles annually to create the chic fabric for its soundbars—a stylish way to repurpose something often discarded, Taylor notes.
For packaging, LG uses molded pulp made with recycled paper and cardboard instead of Expanded Polystyrene (EPS) foam and plastic, which are difficult to break down and pollute the environment by off-gassing. This lowers the use of EPS foam by 250 tons annually and reduces plastic waste by 300 tons per year.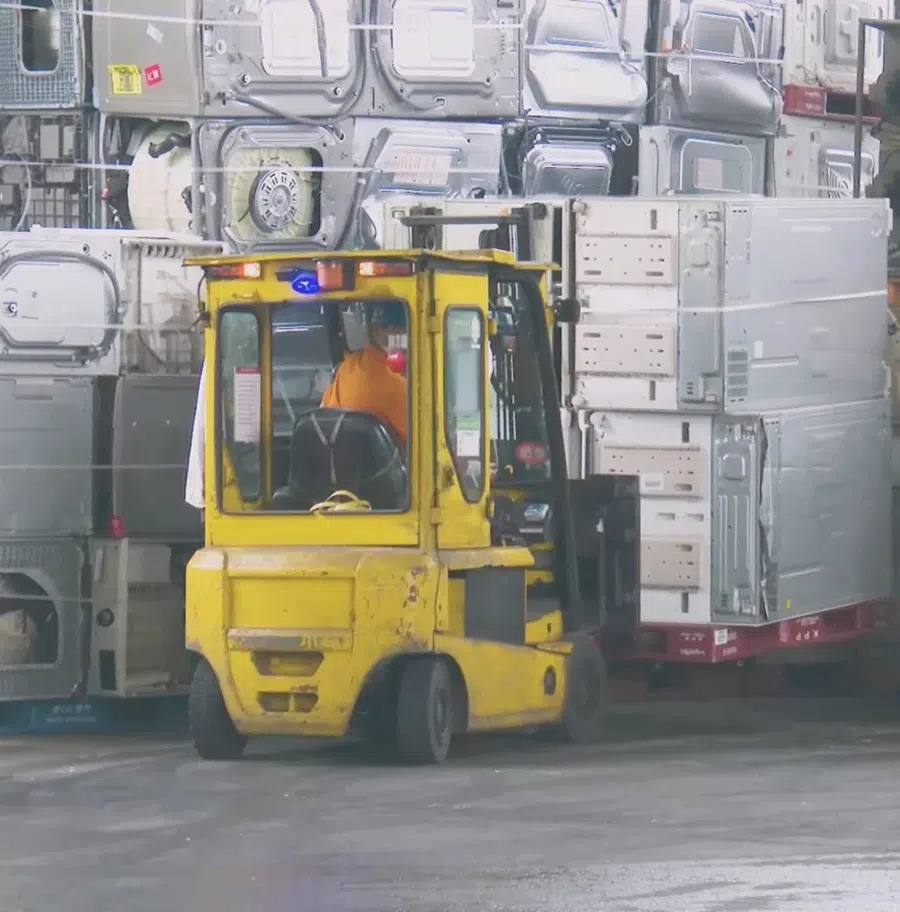 During e-waste recycling, harmful materials such as lead and mercury are separated from other elements suitable for reuse in consumer electronics products. Courtesy LG Electronics USA
Meanwhile, to help sustain and preserve what is already in place, LG has an "upgradeable" option for LG home appliances to enable them to deliver more benefits over time. For example, when a pet joins the family, users can improve the performance of the LG PuriCare air purifier by upgrading with a pet care filter to remove fur and dander more thoroughly from the air, Taylor notes. Similarly, upgradable LG dryers can be enhanced later on to handle different climates and fabrics, with new accessories and software downloadable from the Software Upgrade Center using the LG ThinQ app.
Carbon Reduction Stats
Metric tons of recycled plastic LG expects to reuse by 2030: 600,000
Tons of e-waste generated worldwide in 2006: 56,000
Tons of e-waste generated worldwide in 2020: 3.1 million
Nov 1, 2022 5:17:09 PM · 3 min read
---

Alan Naditz is managing editor of Green Builder Magazine. He has covered numerous industries in his extensive career, including residential and commercial construction, small and corporate business, real estate and sustainability.