Home Water Recycling System Saves Water, Energy

Alan Naditz
3 min read
For this greywater treatment product maker, reused water is smart water.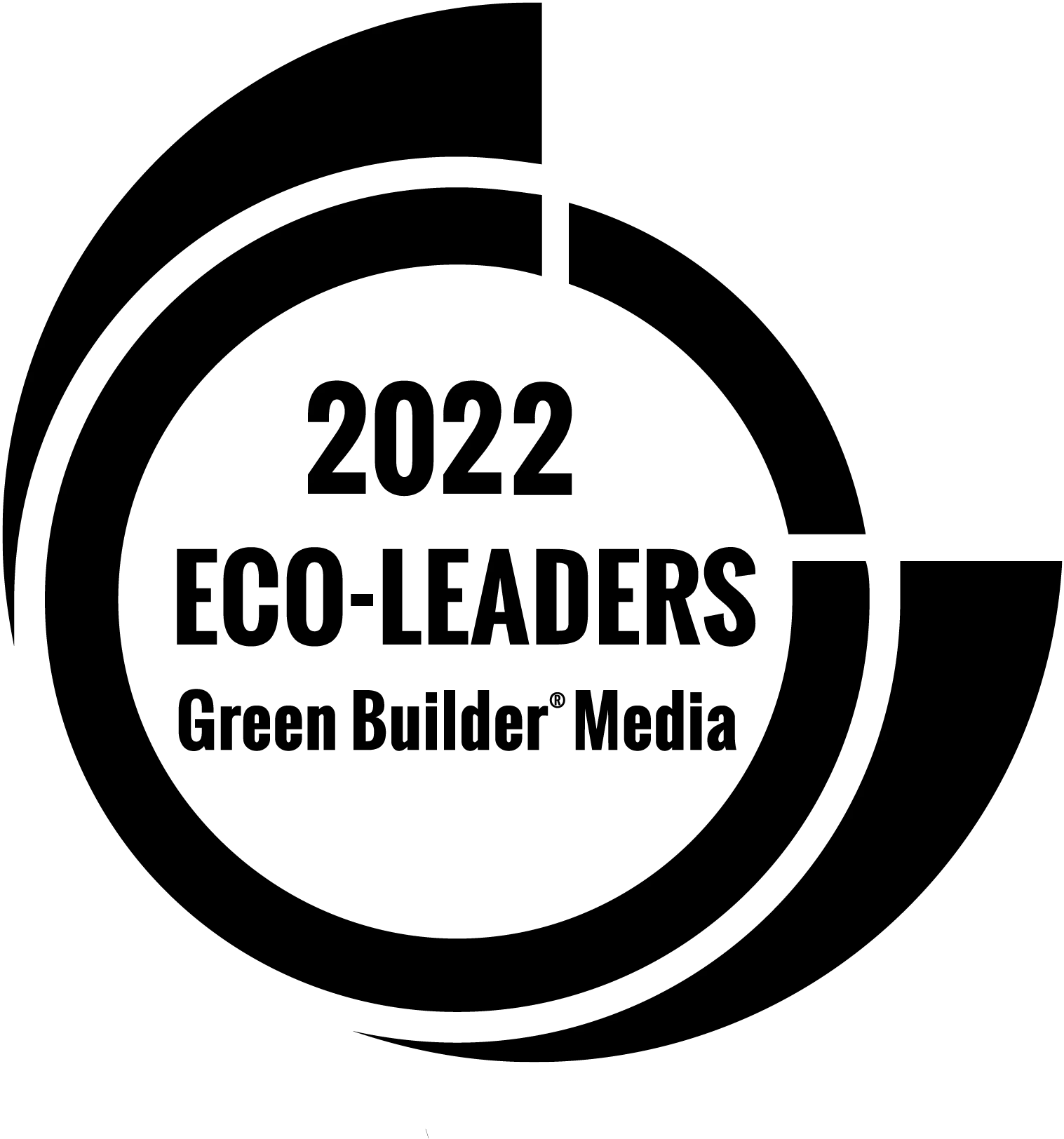 Flushing a toilet can kill the environment. That statement may seem far-fetched, but to Greyter Water Systems, it makes perfect sense. In the United States, three percent of produced energy is used to pump and treat water to ensure a viable potable water supply. The technology used for processing equipment translates into an 8 percent gain in carbon dioxide (CO2) emissions annually, according to the U.S. Environmental Protection Agency (EPA).
Combine that with the number of gallons of water lost from just a leaky toilet—about 200 gallons per day, resulting in about 100 kilograms of CO2 emissions daily—and you have a definite environmental pollution problem, the EPA notes. "Conserve waste, and you conserve energy," the agency notes. "And that, in turn, reduces greenhouse gas pollution."
Greyter Water Systems developed its Greyter HOME Water Recycling System to reduce the amount of water wasted every day in the bathroom. Almost 50 percent of the home's water usage occurs here, more than half of which comes from toilet and shower usage.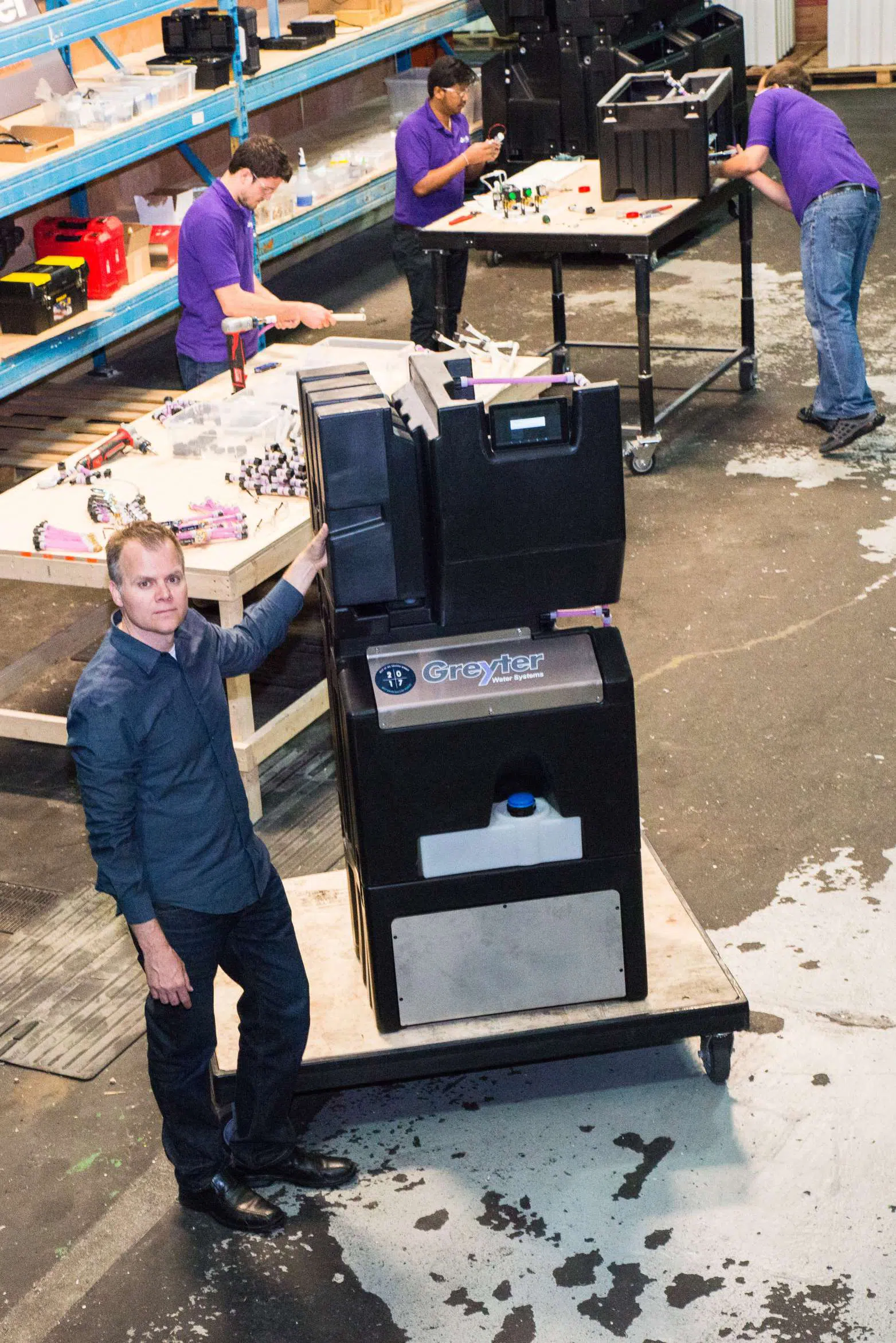 Greyter Water Systems CEO and co-founder Mark Sales says the small footprint and easy-to-install nature of the Greyter HOME Water Recycling System make it popular with homeowners and builders. Courtesy Greyter Water Systems
Overall, about 25 percent of all toilet water literally goes down the drain, as does nearly one-third of all household water—something that "makes absolutely no sense," because it all starts as drinkable, according to John Bell, Greyter's co-founder and vice president of business development.
The stackable washer and dryer-sized Greyter unit captures shower and bathtub runoff, including everyday items such as shampoo, conditioner, body wash, hair, lactic acid, toothpaste, bath cleaner, and dust, then filters it to near-potable quality for use during toilet flushing.
Roughly two showers per day supply enough grey water to handle the daily flushing actions of a family of four. Overall household water consumption can be reduced by up to 25 percent, or about 9,000 gallons per year, Bell notes.
"We designed the system so that it had a small footprint," says Greyter Water Systems CEO and co-founder Mark Sales. "It's affordable, energy efficient, water efficient, and meets the high quality of water standard that is demanded for the markets we are pursuing."
That includes states like California, Colorado, and Florida, which all require water reuse treatment systems to meet the stringent NSF/ANSI 350 standard, Sales adds. The company has also achieved ANSI/UL 1951 certification, which covers electric plumbing supplies.
The plumbing system has proven very popular with new home builders and municipalities interested in water conservation, especially those that strive to create water-efficient communities. Its small size and completely self-contained structure—filtration, chlorination, pumps, controls, and water storage are all inside the unit—make it a fast install for plumbers.
Meanwhile, the water savings, and the resultant drop in the monthly electric bill, resonate well with existing homeowners as well as new home buyers, who are also motivated to try the systems because it saves money.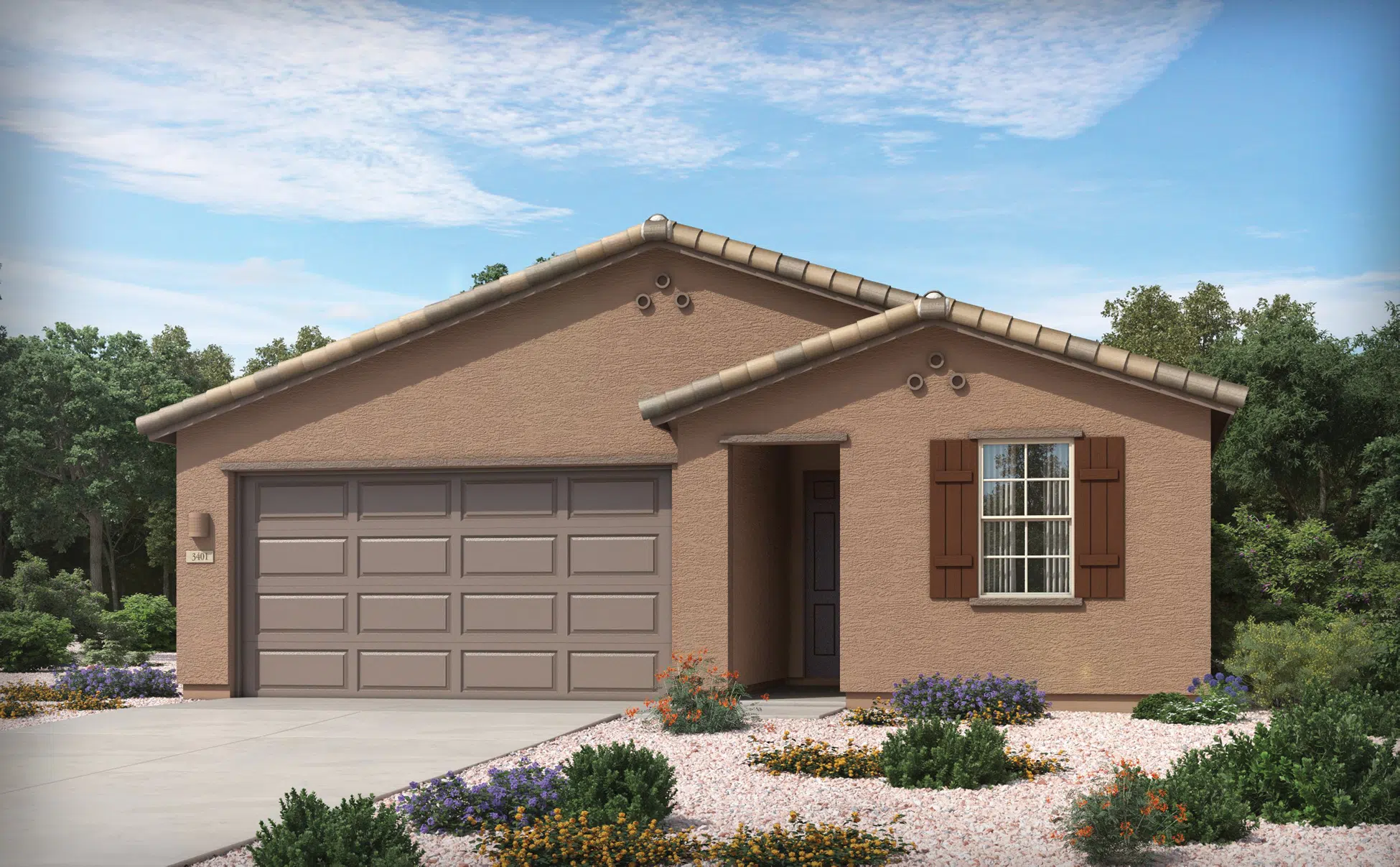 Builders such as Lennar have begun working with Greyter Water Systems to reduce the waste of water in their homes through use of the Greyter Home Water Recycling System. Courtesy Lennar
The company has already worked with U.S. builders such as K.B. Home, Meritage Homes, and Lennar, and Ontario, Canada's Mattamy Homes. Projects include homes, condominiums, and apartments, along with commercial buildings such as hotels, colleges, offices, retail space, military sites, and government offices.
Greyter Water Systems anticipates thousands of new recycled water units to be installed nationwide in the next few years.
Overall, the team at Greyter believes it all comes down to a basic philosophy: Recycled and reused water is smart water. "Our mission is to work hand in hand with builders, developers, engineers and architects, along with municipal officials," the company notes. "We want to provide out-of-the-box solutions that assist in the creation of water-efficient communities."
Read about the other sustainable companies that made our 2022 Eco Leaders List.
Carbon Reduction Stats
1% - The amount of all water worldwide available for drinking, bathing, crops and cooling of power plants
6x - How much the demand for water grew during the 20th century
100 gallons - Average amount of water used each day in and around the home
Oct 27, 2022 11:35:51 AM · 3 min read
---

Alan Naditz is managing editor of Green Builder Magazine. He has covered numerous industries in his extensive career, including residential and commercial construction, small and corporate business, real estate and sustainability.