Heat Pumps Have a Dirty Little Secret

Matt Power, Editor-In-Chief
2 min read
The cost of cleaning mini split heating systems can dramatically reduce their overall energy savings. New technology could mitigate those hidden costs.
When you have a heat pump professionally installed, the HVAC contractor will often try to sell you a cleaning and maintenance package. On average, this adds about $150 per year per unit (more for multiple heads) to the cost of running a single compressor.
The major component of this maintenance is cleaning. Indoor units tend to gum up with dust and misted oils, and need to be painstakingly cleaned to avoid damaging the equipment. This isn't the same as simply pulling out the washable filter and spraying it off in the sink (a chore I commonly do myself with my heat pumps).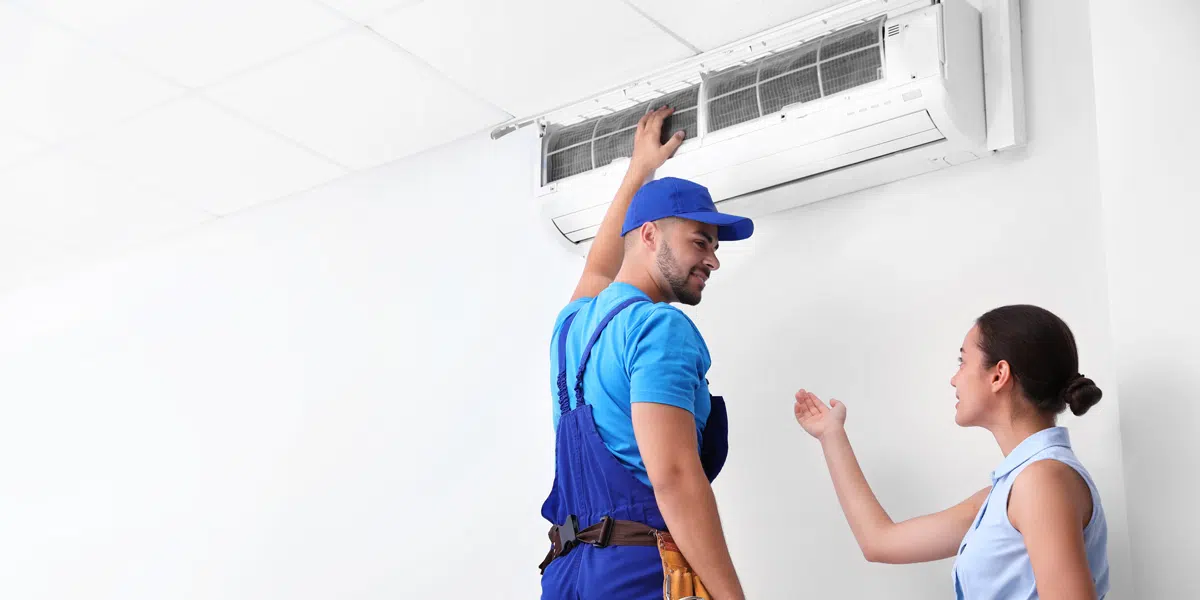 For my three-head installation, the annual cleaning cost is closer to $250. That's equivalent to all the value of all of the electricity generated by my solar panels over an entire winter. This is not a welcome ongoing fee. Add to it the $150 a year I pay to insure my solar array, and half of my year's solar gains from my 7 kilowatt system are blown.
Dust Resistance
A technology introduced by Mitsubishi back in 2021 may offer some maintenance relief. The company offers something called Dual Barrier Coating on its new heat pump products. I frankly wouldn't consider buying another heat pump that did not include something like this.
According to the company:
"Applied on the inside of the heat exchanger, vanes, air duct and blower wheel, the Dual Barrier Coating limits particle build-up, improving durability, efficiency and indoor air quality. The high-performing coating reduces maintenance requirements and maintains high efficiency levels throughout years of operation, resulting in energy savings."
The Natural Gas Deterrent
So far, however, most heat pump manufacturers offer no such perk. This is not only a hidden cost to users like myself, but a potential deal breaker for homeowners looking to upgrade from natural gas or electric baseboard heat. Annual cost savings for a gas—to-all electric heat pump system in recent years have hovered in the $250 range. A maintenance fee could hurt the cost savings pitch
We need to get off fossil fuels quickly. Natural gas is neither clean nor eco-friendly when its extraction, relation to methane release and other factors are considered.
Manufacturers who haven't already adopted self-cleaning technology for mini splits need to make it a priority, pronto. We also need a retrofit solution. Millions of units of heat pump systems are already installed. A one-time application of anti-fouling coating would be a welcome upgrade.
Jul 18, 2022 9:47:13 AM · 2 min read
---

Veteran journalist Matt Power has reported on innovation and sustainability in housing for nearly three decades. An award-winning writer, editor, and filmmaker, he has a long history of asking hard questions and adding depth and context as he unfolds complex issues.