Green Builder Media Congratulates Our 2023 Eco-Leaders

Sara Gutterman
3 min read
Each year, Green Builder Media recognizes a handful of pioneering companies that are doing great things in sustainability. This year, we focused our selection criteria on ESG initiatives to craft a list of standout companies.
Environmental, Social, and Governance (ESG) is quickly becoming a corporate imperative that helps to minimize risk, enhance long-term performance, and improve resiliency against market volatility and idiosyncratic events.
While opponents claim that ESG harms financial performance by placing artificial constraints on decision making, there has been no conclusive evidence that proves that ESG negatively impacts short- or long-term financial results.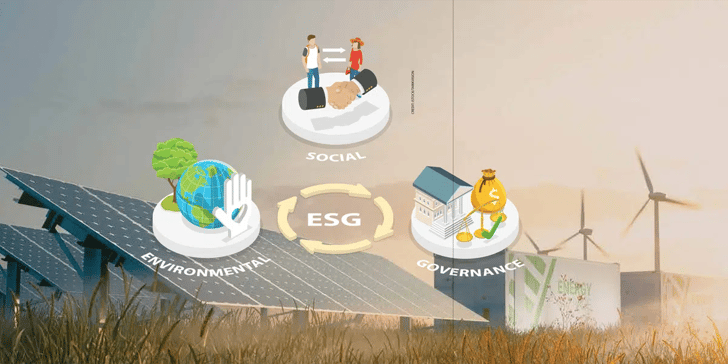 In fact, the opposite appears to be true: A growing body of evidence shows that ESG investments yield market-rate or better returns, driving demand from investors, lenders, private equity, pension funds and other stakeholders that prioritize a triple bottom line.
According to COGNITION Smart Data, ESG is not just relegated to companies and capital markets. Consumers are also demanding that corporations ramp up their ESG efforts to enhance environmental protection, bolster social justice, and provide transparent and accountable governance practices.
In a recent COGNITION survey of nearly 2,500 U.S. based consumers, 70% claimed to have ESG related investments in their portfolio and 55% said that they were likely to increase their investment in ESG focused companies or funds in the next 12 months.
The survey left little doubt about whether respondents believe that ESG yields financial benefit:
70% responded that they believe that companies with a strong ESG focus are more likely to achieve long-term financial success than those without.
71% of respondents claim that they have stopped purchasing from a company due to inadequate ESG commitments.
85% say that they're more likely to do business with a company that has a strong ESG focus compared to one that does not.
Nearly 50% believe that a company's ESG practices has a significant impact on the quality of its products and services.
Eco-Leaders to the Rescue
Corporations across the globe are stepping up to be part of the solution in the quest to mitigate climate change, setting ambitious targets to reduce carbon emissions, ramp up social justice initiatives, and increase transparency and accountability.
Green Builder Media has highlighted 10 such companies in our annual Eco-Leaders issue of Green Builder magazine , all of which have substantive ESG commitments.
These standout companies include:
LG Electronics, which has implemented a robust 6-part ESG platform to address carbon neutrality, circular economy, clean technology, responsible supply chain, and inclusive organizational culture to ensure a "Better Life for All."
Trane Technologies, which has set a bold target of achieving carbon neutral operations by 2030, launching a "Gigaton Challenge"—a commitment to remove 1 billion metric tons of greenhouse gas (GHG) emissions from its customers' carbon footprints with energy efficient, environmentally beneficial products.
Sunnova, which has not only adopted aggressive corporate sustainability goals but is also committed to powering energy independence, making renewable energy equitable for all Americans, and offsetting billions of tons of carbon dioxide.
Rheem, which has implemented "A Greater Degree of Good" program to develop intelligent products, responsible processes, and inspired people that will enable the company to achieve ambitious global sustainability goals by 2025.
We commend all of our 2023 Eco-Leaders for their efforts to reduce their environmental footprint, address social equity concerns, and develop ethical, accountable business practices.
Want to learn more about ESG? Register for our upcoming webinar, The ESG Imperative, on September 13 at 2 ET, during which I'll explore successful ESG strategies, share information about evolving investor requirements, and provide COGNITION Smart Data market insights about consumer trends that have pulled ESG into the mainstream.
I'll also address why ESG has become a charged topic in the U.S. and address critics' concerns about the potential for ESG to negatively impact financial performance.
In addition, check out our ESG for Building initiative, which has brought together more than 100 industry experts to create a set of Defining Principles for the building sector. To stay apprised of the group's progress and other ESG content and COGNITION Smart Data insights, sign up for our ESG RSS feed.
Aug 10, 2023 10:36:14 AM · 3 min read
---

As cofounder and CEO of Green Builder Media, Sara is a visionary thought leader and passionate advocate for sustainability. A former venture capitalist, she has participated in the life cycle (from funding to exit) of over 20 companies, with an emphasis on combining sustainability and profitability. She lives in Lake City, Colo., with her husband, where she is an avid long-distance runner, snowboarder, and Crossfit trainer. She is also on the Board of Directors at Dvele, runs the Rural Segment for Energize Colorado, and is a former County Commissioner.