Green Builder Coalition Nearing WaterSense Certification
Mike Collignon
1 min read
The home building industry's first and longest-running water rating system has applied to be a Home Certification Organization (HCO) and is nearing acceptance into the WaterSense Labeled Homes program.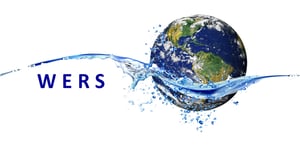 Under Version 2.0 of the WaterSense Labeled Homes program, HCOs are responsible for ensuring all certified homes meet a minimum efficiency threshold. The Water Efficiency Rating Score (WERS), owned and operated by the Green Builder Coalition, has undergone an initial technical evaluation by EPA staff and the Coalition's application is currently being reviewed.
Based on the initial evaluations and extensive discussions with EPA staff, it seems likely that a WERS of 67 (utilizing WaterSense baselines) would enable a project to achieve certification to WaterSense for Homes 2.0. That score would initially apply to single-family projects only.
"This application represents the first of a series of pursuits for the WERS Program," says Green Builder Coalition Executive Director Mike Collignon. "Once we have completed the approval process on the single-family application, we'll then move on to seeking acceptance for multifamily projects and then projects that utilize alternative water sources."
By itself, the WERS Program can be used to certify new and existing, single-family and multifamily projects. It can accommodate residential properties that employ rainwater, graywater, stormwater and blackwater reuse systems. It has been implemented in codes, green building programs, a financial incentive and a homebuilder's marketing program. Using WERS to achieve WaterSense certification will pair two of the best-recognized names in water efficiency.
The Green Builder Coalition is already a WaterSense Promotional Partner. Collignon stated, "It's time for the WERS Program to take the next step in its growth. The WERS Development Group looks forward to getting the industry's leading water rating into the EPA WaterSense fold."
Oct 6, 2021 11:13:11 AM · 1 min read
---
Mike Collignon, author of our Code Watch and Housing 2.0 Program Manager, is Executive Director and Co-Founder of the Green Builder Coalition, a not-for-profit association dedicated to amplifying the voice of green builders and professionals to drive advocacy and education for more sustainable homebuilding practices.