Fighting Climate Change with Capitalism

Sara Gutterman
2 min read
Climate capitalist Roger Ballentine to addresses the vast economic opportunity associated with decarbonization at Green Builder Media's sixth annual virtual Sustainability Symposium 2022: Roadmap to Decarbonization.
Our economy has grown exponentially over the last century, but this remarkable economic growth was fueled largely by the use of cheap and abundant fossil energy, the emissions of which have changed our climate. What if we could redirect that awesome power away from contributing to the climate problem and instead harness it to create climate solutions?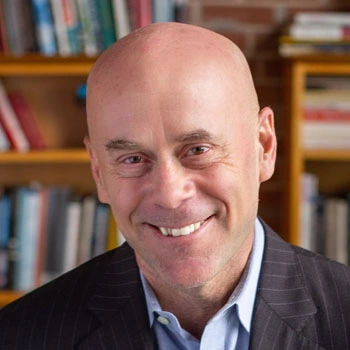 At the Sustainability Symposium 2022: Roadmap to Decarbonization, climate capitalist Roger Ballentine explored how we can shift from a command-and-control economy, which implements regulations and levies fines against environmental polluters, to a new model that encourages climate solutions and environmental performance by aligning innovation, stewardship, social equity, and profit.
Ballentine recognizes the immense economic opportunity that comes with decarbonization. "There is more money to be made in addressing the climate problem than in making it worse," he insists. "Between now and 2030, there will be $23 trillion in investment opportunities for climate solutions."
He is convinced of the ongoing imperative to leverage the private sector for climate mitigation. "Those who are looking for some government to solve the climate problem will continue to wait—the current level of action isn't sufficient to solve our climate emergency."
Ballentine has therefore committed his career to working with companies to develop innovative solutions and comprehensive Environmental, Social and Governance (ESG) strategies, with the goal of facilitating the transition to a decarbonized economy.
He is encouraged by the unprecedented level of interest and support for climate capitalism. "More companies than ever are aware of both the imperative and opportunity, and they're investing trillions of dollars into ESG and sustainability-related strategies and initiatives" he observes.
Ballentine also notes the growing sophistication of ESG investors who are now including climate risk in their decision-making processes. "There is still a long road to travel, but at least investors are asking the right questions."
He is also keenly watching developments in ESG reporting, accountability, and transparency. He sees more businesses engage in voluntary reporting, but he believes that regulations, like the recently announced SEC climate disclosure requirements, are necessary to ensure accuracy and consistency.
To achieve full-scale decarbonization, Ballentine asserts that the building, industry, electricity, transportation, and agricultural sectors will need to embrace a combination of innovative technology, novel business models, creative financing mechanisms, and forward-thinking regulations.
"We have the technology and the market interest to address the climate emergency. Now, policy is our biggest hindrance to progress."
Thank you to Trane Technologies for their continued support of our annual Sustainability Symposium, as well as their total commitment to corporate sustainability.
Apr 5, 2022 1:36:34 PM · 2 min read
---

As cofounder and CEO of Green Builder Media, Sara is a visionary thought leader and passionate advocate for sustainability. A former venture capitalist, she has participated in the life cycle (from funding to exit) of over 20 companies, with an emphasis on combining sustainability and profitability. She lives in Lake City, Colo., with her husband, where she is an avid long-distance runner, snowboarder, and Crossfit trainer. She is also on the Board of Directors at Dvele, runs the Rural Segment for Energize Colorado, and is a former County Commissioner.