ESG Goal: Powering Energy Independence

Victoria Muharsky
2 min read
If all goes according to plan, Sunnova customers will have energy independence in their future.
Quick Stats
Metric tons of CO2 avoided in 2022: 1.34 million

Growth, year over year: 59%

Percentage of Sunnova's board of directors who are women: 33%
The transition from fossil fuels to renewable energy and the electrification of the built environment is made possible by Sunnova; a leading Energy as a Service (EaaS) provider that offers a comprehensive, sustainable, and streamlined approach to energy services for homes and businesses.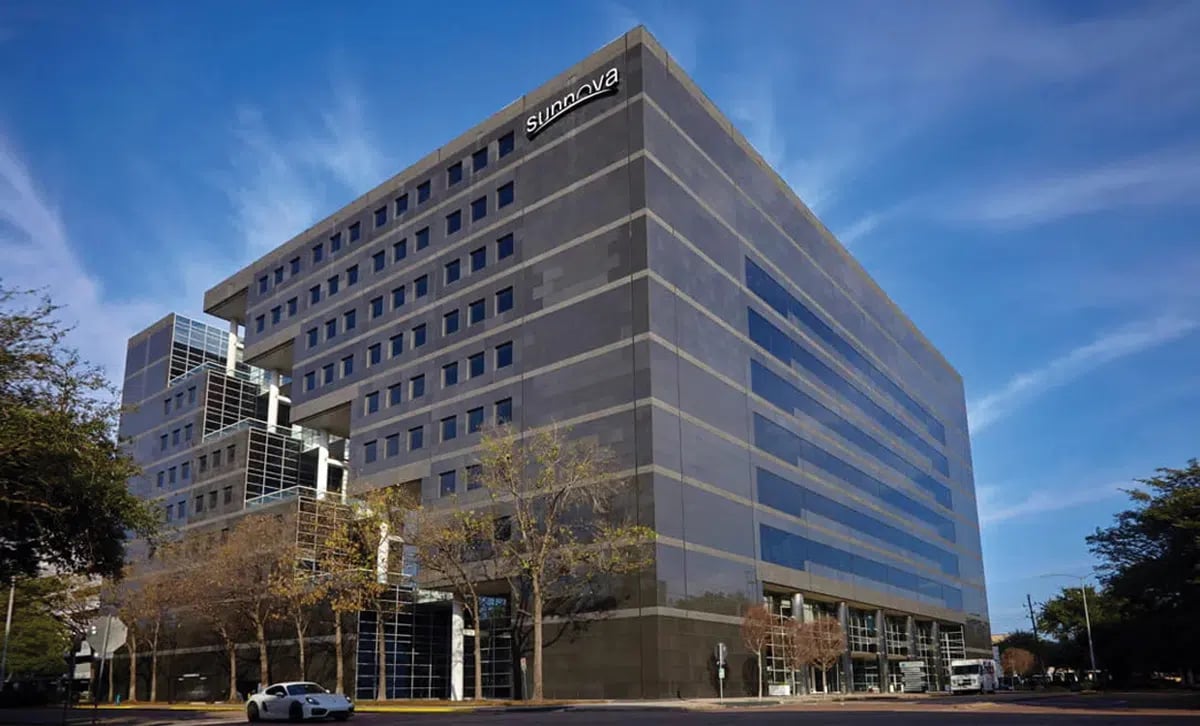 With a risk assessment plan underway, Sunnova hopes to empower the public with enough renewable energy that it can fully function off the grid.
Courtesy Sunnova
Sunnova is driven by its mission of "powering energy independence" and has sought to make the transition to renewable energy equitable for all Americans. In 2021, as a part of its solar justice journey, Sunnova conducted an environmental, social, and corporate governance (ESG) materiality assessment to identify potential risks and opportunities to its business. The results of the assessment were used to craft sustainability commitments for 2023 and 2025.
In 2022, the company identified 42 ESG-related risks and opportunities in a detailed climate scenario analysis. Sunnova's ESG Steering Committee chose to pursue three specific climate topics —heatwaves, hurricanes, and electric vehicle (EV) adoption—for further assessment.
The company also recently disclosed a complete Scope 3 emissions inventory and hopes to submit an application for a net-zero science-based target by the end of this year.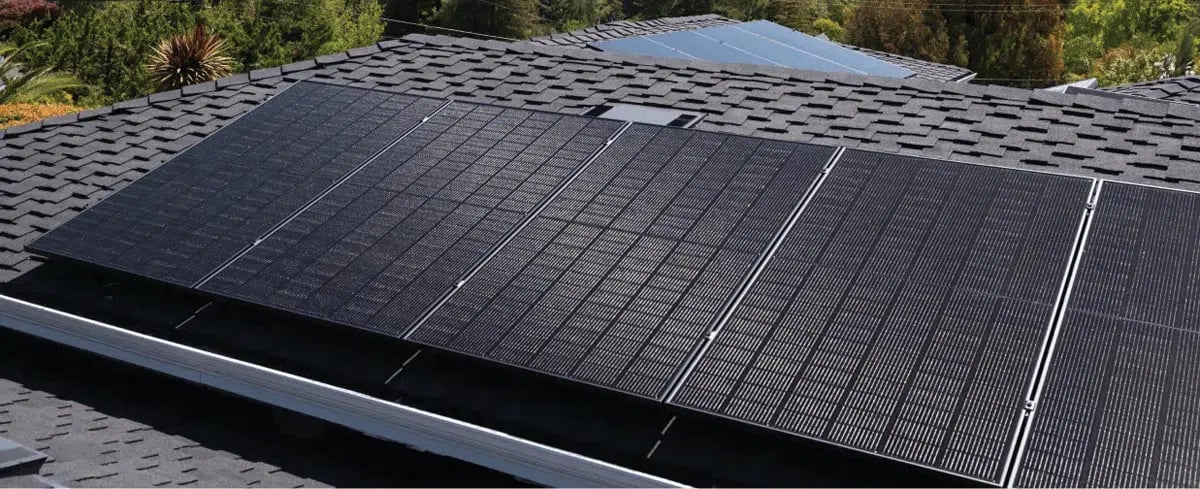 Sunnova's Code of Conduct calls for dealers to understand a potential customer's suitability for solar, including the condition, age, and physical integrity of the roof where a solar system is to be installed. Courtesy Sunnova
Sunnova's sustainability commitments are informed by commonly used reporting frameworks such as the Global Reporting Initiative (GRI), Sustainability Accounting Standards Board (SASB), Task Force on Climate Related Financial Disclosures (TCFD), and the UN Sustainable Development Goals (SDGs).
The company has chosen to align with these frameworks to ensure its stakeholders have access to decision useful information. Providing stakeholders with transparent information is key to the successful implementation of an ESG strategy.
Sunnova has gone to great lengths to demonstrate the progress it has made on its 2023-2025 sustainability goals. For example, one of its more lofty sustainability goals for 2023 is to expand its customer base and scale access to solar technology. Specifically, Sunnova has committed to building a customer base whose systems will offset 52 million tons of carbon dioxide equivalent over the course of the system's life.
As of 2022, Sunnova has amassed a customer base of systems that will offset 38,773,613 metric tons of carbon dioxide equivalent over the system's lifetime. This marks a 74.5 percent completion rate towards the company's goal.
Social sustainability goals for 2025 include reducing voluntary employee turnover to 15 percent, improving racial diversity in mid-level management by 20 percent, and contributing 2,500 employee volunteer hours to organizations that align with Sunnova's ESG goals.
The company completed its 2023 goal of enhancing supplier engagement by providing its Tier 1 suppliers with the supplier code of conduct and a sustainability due diligence questionnaire. Sunnova is committed to quantifying its suppliers ESG impact to identify areas of improvement, assist its suppliers with their ESG journeys, and bolster ESG performances across their value chain.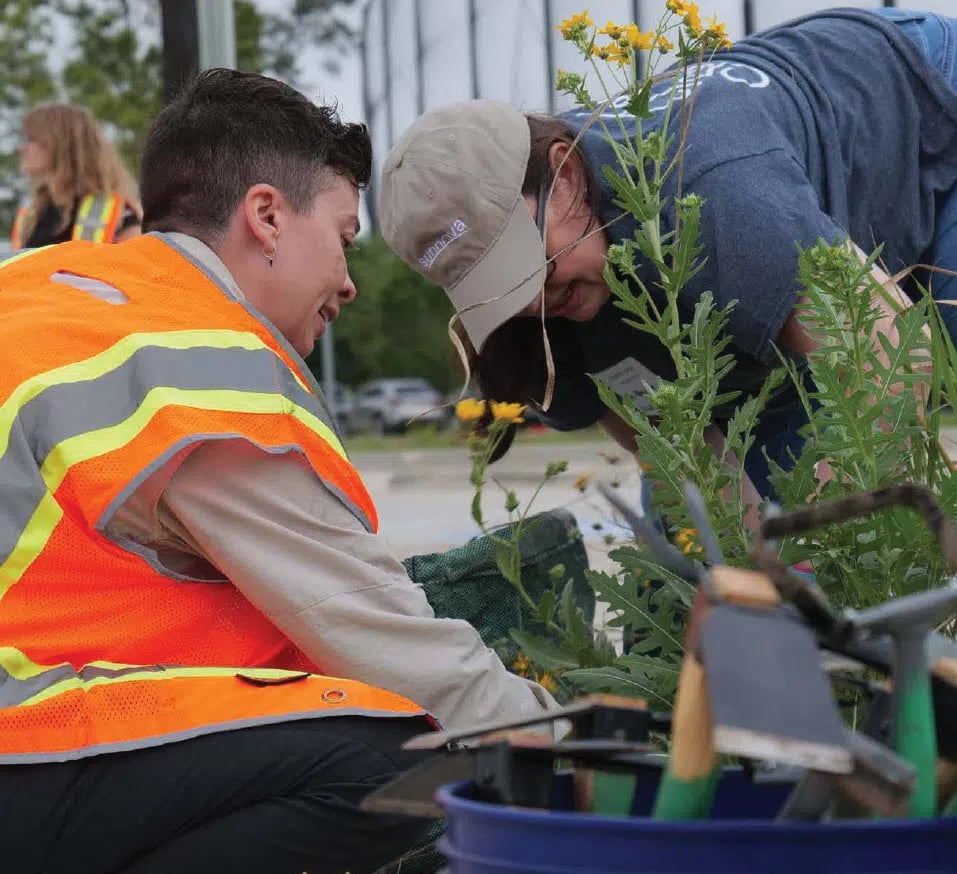 Community engagement, such as employee volunteer activities, is encouraged by Sunnova management—and appreciated by localities. Courtesy Sunnova
Sunnova has received high marks from various ESG ranking agencies such as MSCI, with an AA ranking. Additionally, Sunnova has secured an Institutional Shareholder Services (ISS) ESG prime status ranking. Sunnova continues to be an ESG frontrunner within the renewable energy sector.
Oct 26, 2023 9:41:38 AM · 2 min read
---

Victoria Muharsky is an intern at Green Builder Media. She graduated from the University of Connecticut in 2021 with a B.S. in Biological Sciences and is continuing her education at Western Colorado University as a graduate student in the Environmental Management program. As a person from the East Coast, Victoria is excited to explore the Rocky Mountain region with her two dogs.