Energy Secretary Touts Tool to Help Local Governments Adopt Solar

Cati O'Keefe
4 min read
Energy Secretary Jennifer Granholm has issued a challenge to U.S. mayors, calling for 125 local governments to adopt the SolarAPP+ tool in their communities in 2021.
SolarAPP+ is a web-based platform developed by the National Renewable Energy Laboratory that expedites the solar permitting process. The U.S. Department of Energy officially launched SolarAPP+ in July. The tool makes it easier for local governments to issue permits for rooftop solar, saving consumers, local governments, and installers time and money.
Cities across the country are heeding the Secretary's call, including Tucson and Pima County in Arizona; Menifee, Pleasant Hill, and Oceanside in California; and more.
Once municipalities have green-lighted solar applications, homeowners can take advantage of a host of new products to harness the sun. Green Builder's 2021 Hot 50 list includes a few of these innovative options:
JinkoSolar Eagle TR G4 solar panel
JinkoSolar's new Eagle TR G4 photovoltaic panel follows in the successful footsteps of its predecessors in the Eagle line, but hosts many new improvements. One of the 320-watt panel's most impressive features is its ability to house a direct current (DC) to alternating current (AC) inverter right on the back of the panel.
Unlike its predecessor the Eagle G3, the TR G4 panel was specifically designed to be roof mounted. The unit's smaller footprint decreases the amount of mounting and cabling materials necessary, saving time and money. The Eagle TR G4 is incredibly durable, hosting the same back sheet as its predecessors. This makes it a good choice for structures in varied environments that may experience harsh weather, such as hail and extreme winds.
The Eagle TR G4 panel has an efficiency higher than 20.7 percent, with a maximum power output of 400W, packing a powerful punch for its small footprint.
Like its predecessors, the Eagle TR G4 uses a half-cell design, allowing it to generate electricity even when partially shaded. The panel comes in the Eagle 66TR G4 and Eagle 78TR G4 sizes, as well as the Eagle 78TR G4b bifacial model with a 5 percent to 30 percent backside energy gain.
LG NeON R ACe solar panel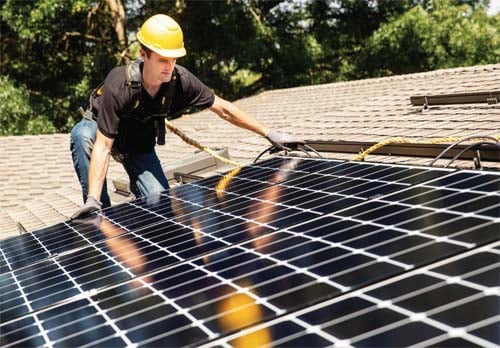 LG Electronics' newest solar panel, the NeON R ACe, pushes the solar industry forward with new levels of convenience, both in installation and use. One of the 320-watt panel's most impressive features is its ability to house a direct current (DC) to alternating current (AC) inverter right on the back of the panel. This makes the panel more flexible when installed, and saves money for customers, who may not need to buy a separate inverter.
To improve convenience even further, the NeON R ACe panel plugs right into a 240V circuit breaker and only has one cable accessory, drastically simplifying installation. This panel is also guaranteed to produce 90.8 percent of its labeled power in its 25th year. The NeON R ACe panel has a high efficiency of 21.7 percent, with a maximum power output of 380W, making it convenient and powerful.
The panel has a high standard of performance in hot and cold conditions with a temperature coefficient of minus 0.3 percent/degrees Celsius.
SolarEdge Energy Hub Inverter with Prism Technology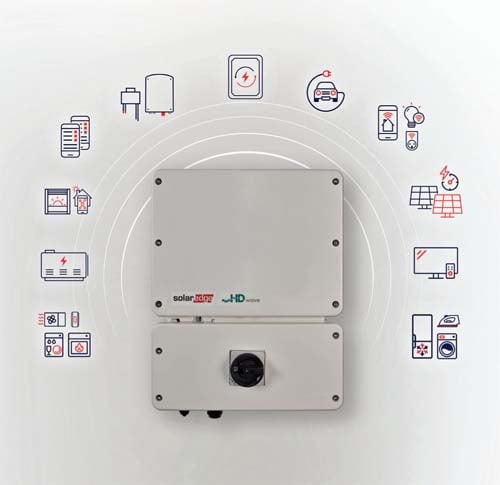 SolarEdge's Energy Hub Inverter with Prism Technology combines the management of solar production, battery storage, backup power, electric vehicle charging and smart energy devices, as well as generator and grid support, into a single inverter and app. This design helps deliver a complete residential energy ecosystem with a meaningful impact on the management of the home's energy, electric bills and carbon footprint.
Multiple inverters can work together in a network to smartly manage energy. They transform photovoltaic (PV) systems, batteries, and appliances into energy resources for the grid, turning each household into active energy participants and producers. This will revolutionize the grid into a decentralized energy network, and power the world based on a new clean energy economy.
With Prism technology software, the system can easily connect to a growing range of smart energy add-on devices. This approach potentially revolutionizes the solar market for installers, by creating a new generation of solar consumers, who have typically been thought of as one-time buyers, into potential repeat customers.
Panasonic HIT+ N340 Solar Panel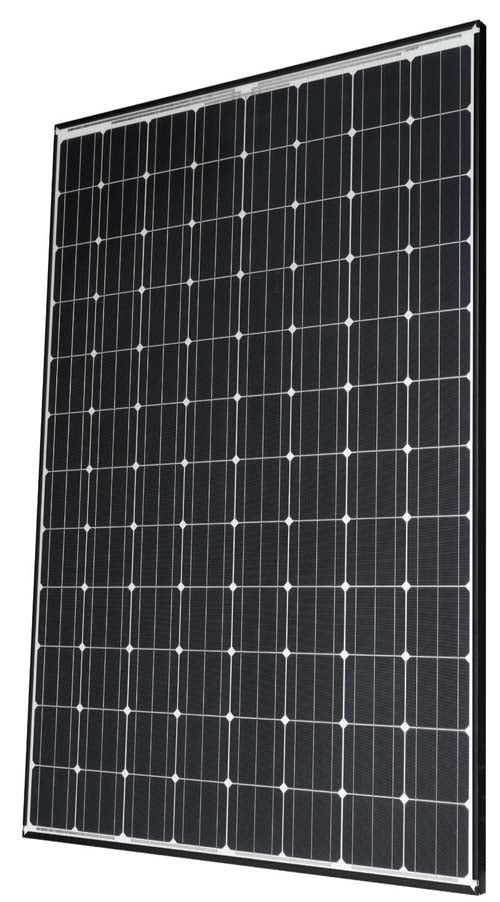 Equipping a home with Panasonic HIT+ N340 Solar Panels brings further benefits beyond the increase in home value, attractiveness to buyers, and decreased energy costs versus most solar panels on the market. The new benefits include efficiency, performance, dependability and durability.
The HIT+ N340 Solar Panel delivers an advanced renewable energy source to power any home while issuing zero emissions. The high-efficiency photovoltaics feature a 20.3 module efficiency rating and 340 watts per panel. The N340 also delivers a zero emissions capability, being made of n-type crystalline cells combined with amorphous layers. In terms of extreme heat performance, the panels have a temperature coefficient of minus 0.258 percent/degrees Celsius. This technology decreases the annual degradation to 0.26 percent, compared to
0.70 percent in conventional panels, guaranteeing more power for the long haul.
Meanwhile, the panel's water drainage system helps to direct rain and snow off of the panel surface, reducing water stains and soiling, allowing more sunlight absorption, and ultimately increasing the lifespan of the panel.
---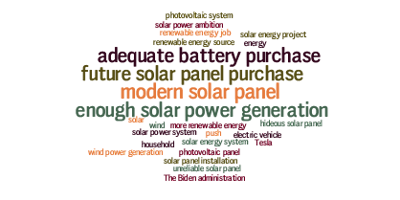 The Energy Secretary's SolarAPP+ tool initiative could not come at a better time. According to COGNITION Smart Data, people still encounter hurdles when trying to incorporate solar on their houses. This comes in the form of long permit times, HOAs and Historic Districts forbidding them or demanding expensive screening systems, and a lack of clear education on the economic benefits of PV.
Sep 24, 2021 11:14:43 AM · 4 min read
---

Cati O'Keefe is the editorial director of Green Builder Media. She has 25 years of experience reporting and writing on all aspects of residential housing, building and energy codes, green building, and sustainability.