Climate Disclosure Changes Afoot

Sara Gutterman
3 min read
California's new climate disclosure rules will require large companies to report carbon emissions starting in 2026. How will these new climate disclosure laws impact the rest of the country?
Earlier this month, California Governor Gavin Newsom passed the Climate Corporate Data Accountability Act (SB 253), a landmark climate rule mandating that large companies report climate emissions. He also enacted SB 261, requiring disclosure of climate-related financial risks, in accordance with recommendations from the Financial Stability Board.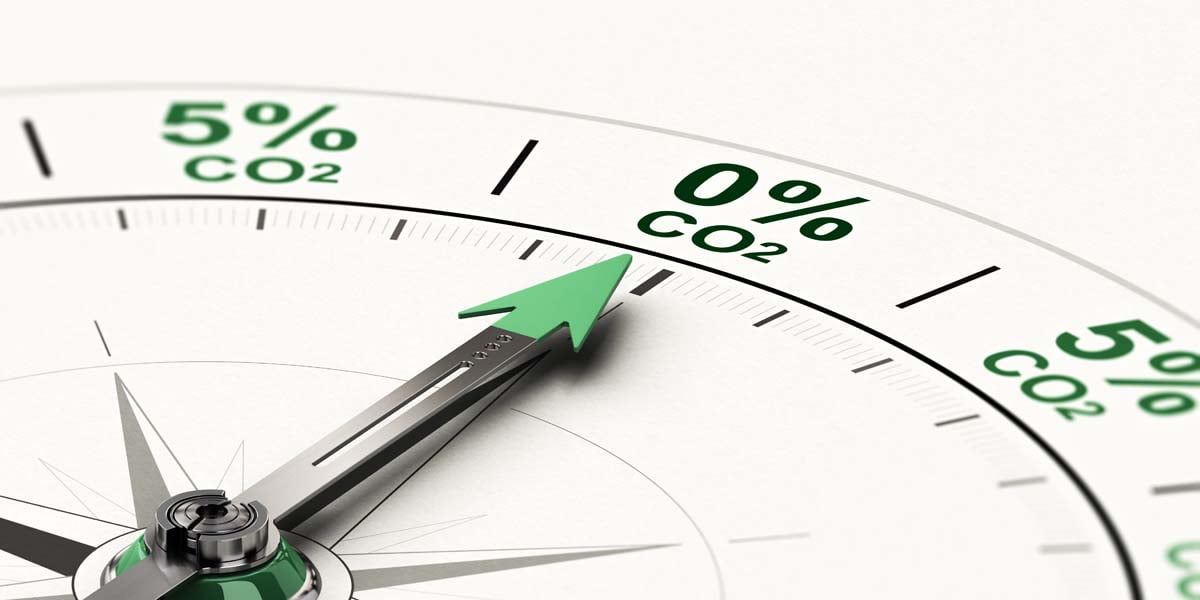 While the new climate laws are facing opposition and will likely see their day in court, they represent an important inflection point in State and Federal climate legislation.
California, the world's fifth largest economy by GDP and home to tech industry behemoths like Apple, Google and Microsoft (all of which support the recently passed climate legislation), has long been the harbinger for progressive climate and environmental policy. Other States like New York, Colorado, and Massachusetts are keeping a keen eye on what's happening in California.
The State's climate disclosure laws precede similar rules that will soon be announced by the Securities and Exchange Commission (SEC). However, California's Climate Accountability Act looks more like regulations that are currently in place in the European Union (EU) through the Corporate Sustainability Reporting Directive (CSRD), rather than the SEC's version.
Companies that do business in the E.U., regardless of if they're headquartered there or listed on a public exchange, must report in 2026 on 2025 climate data if they have a balance sheet total exceeding 20 million euros, a net turnover (annual sales minus value-added tax) of 40 million euros, or an average of more than 250 employees over the financial year.
California's laws will apply to both public and private companies that do business in the State and make more than $1 billion in annual revenue per calendar year (whereas the SEC's proposed climate disclosure rules will only apply to public companies that report to the SEC.)
One notable difference between the CSRD and California requirements and the SEC's impending rules has to do with the reporting of Scope 3 carbon, which are emissions from third-party supply chain partners. The CSRD and California programs both require Scope 3 disclosure, and while the SEC had included Scope 3 in its original proposal, it's unlikely that Scope 3 requirements will remain in the final rule due to industry and political pushback.
In fact, the prospect of the SEC maintaining Scope 3 disclosure requirements just diminished substantially with the recent appointment of Louisiana Republican Mike Johnson as House Speaker, who make his stance on climate clear when he pushed through as his first piece of major legislation a bill that would slash $5.5 billion from the Inflation Reduction Act, eliminating $4.5 billion for homeowners to make energy efficiency upgrades and $1 billion to help states craft and enact more stringent energy codes.
In addition to cutting climate funding, some Republicans are threatening to subpoena the SEC, alleging that the agency is colluding with EU regulators on climate directives.
Back in California, critics of the climate disclosure laws assert that smaller companies will likely feel the biggest impacts, assuming a level of regulatory burden that could impede their ability to remain viable. They also argue that companies that don't emit a substantial amount of their own emissions but engage with vendors, clients, other stakeholders who do—like banks, investors, law firms, and other professional service firms—will be directly impacted and might be forced to make some hard decisions about which customers and partners they retain.
To prepare for California's new climate disclosure laws, it's important for companies of all sizes—not just the ones that meet the $1 billion revenue threshold, but also the ones that sell to, interact with, and service them—to start thinking about the measures needed to comply with the ultimately inevitable shift in climate disclosure requirements.
The good news: while it's still in a nascent phase, there are many ways to measure and report climate impacts and carbon emissions. The first step involves creating a cross-functional team that is responsible for data collection, measurement, accounting, and reporting, with representatives from a variety of company divisions.
And, since the California legislation will require third-party validation of disclosures, it's not too early to start looking for the right partner.
To help companies in the building industry get a head start on climate disclosure and carbon emissions, Green Builder Media has put together a working group of over 65 of the smartest minds in the sector, called ESG for Building. The group is developing a set of Defining Principles that building industry companies can use as a roadmap for creating and augmenting Environmental, Social and Governance strategies. Our goal is to release the Defining Principles by the end of the year. If you're interested in learning more, sign up for our ESG for Building RSS feed, and we'll keep you apprised of our progress.
Nov 1, 2023 11:20:02 AM · 3 min read
---

As cofounder and CEO of Green Builder Media, Sara is a visionary thought leader and passionate advocate for sustainability. A former venture capitalist, she has participated in the life cycle (from funding to exit) of over 20 companies, with an emphasis on combining sustainability and profitability. She lives in Lake City, Colo., with her husband, where she is an avid long-distance runner, snowboarder, and Crossfit trainer. She is also on the Board of Directors at Dvele, runs the Rural Segment for Energize Colorado, and is a former County Commissioner.