Changing Mindsets in a World of Wicked Problems

Sara Gutterman
2 min read
Esteemed Corporate Responsibility Professor Sandra Waddock explored shifting power structures in today's workplace, whereby profitability is no longer at odds with stewardship, at Green Builder Media's sixth annual Sustainability Symposium 2022: Roadmap to Decarbonization on April 20.
Widely published Boston College Professor Sandra Waddock has devoted her professional career to understanding how to develop an economic system that values life—not just wealth.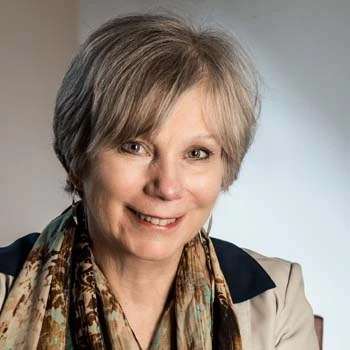 In her 15 books and countless research papers, lectures, and articles, Waddock has examined the flawed economic fundamentals currently dominant in industrialized nations, and how human-centric systems can create transformational change.
"When organizations develop strategies that are both life-affirming and economically beneficial, the outcome is connectedness, circularity, and enhanced collective value," Waddock asserts.
At the Sustainability Symposium 2022: Roadmap to Decarbonization, Waddock presented a groundbreaking keynote session, RESET: Changing Mindsets in a World of Wicked Problems, emphasizing the need for a new economic paradigm that embraces stewardship of the whole, collective value, regeneration, connectedness, and equitable markets.
"A life-affirming economy places value on things that aren't appreciated in today's economy, like shared responsibility, long-term care, and human dignity," Waddock avows. "It takes into account a broad spectrum of stakeholders—not just shareholders, and exists in a global context, allowing for culturally appropriate economics that respect local traditions and values."
To get there, Waddock insists that we first must change our collective mindset, the most important lever for system transformation. "If the economy is defined by continual economic growth, as is the case with our current GDP-based system, the result is growth at all costs," she says. "By redefining our fundamental economic purpose to promote wellbeing for all, we can shift into a decarbonized economy that blends environmental stewardship and social justice with financial profitability."
What does Waddock want Sustainability Symposium attendees to take away from her session? "I want people and companies to think about their relationship to human civilization and environment in ancient ways. As thought leader David Korten says, 'We are living beings born of a living planet, and we forget that at our peril.' Transformation needs to happen urgently from the top down, laterally, and bottom up."
---
Thank you to Trane Technologies for their continued support of our annual Sustainability Symposium, as well as their total commitment to corporate sustainability.
Mar 30, 2022 11:52:14 AM · 2 min read
---

As cofounder and CEO of Green Builder Media, Sara is a visionary thought leader and passionate advocate for sustainability. A former venture capitalist, she has participated in the life cycle (from funding to exit) of over 20 companies, with an emphasis on combining sustainability and profitability. She lives in Lake City, Colo., with her husband, where she is an avid long-distance runner, snowboarder, and Crossfit trainer. She is also on the Board of Directors at Dvele, runs the Rural Segment for Energize Colorado, and is a former County Commissioner.