CES—In a Sea of Frivolous Gadgetry, Ocean-Plastic Light Switches Shine
By offering electrical switches made from recycled plastics, Schneider Electric shows the electronics industry how to integrate green into an existing core business.
I've come to expect the exhibitors at CES to largely ignore what's needed in the world, opting instead for what's eye popping or simply novel, and this year was no exception. That's not to say every product was silly or wasteful. Along with teddy bears that suck your finger were solar panels, VOC detectors, and smart sprinklers.
But one entry belongs in a category of its own: a new line of switches, frames, and electrical sockets from Schneider Electric, made from recycled fishing nets collected along the coast of India. What I like especially about this new Merton product line is that instead of creating another whiz-bang gadget and expanding in a linear way that ends in waste and pollution, the company is bringing its existing offerings into a more circular economic model.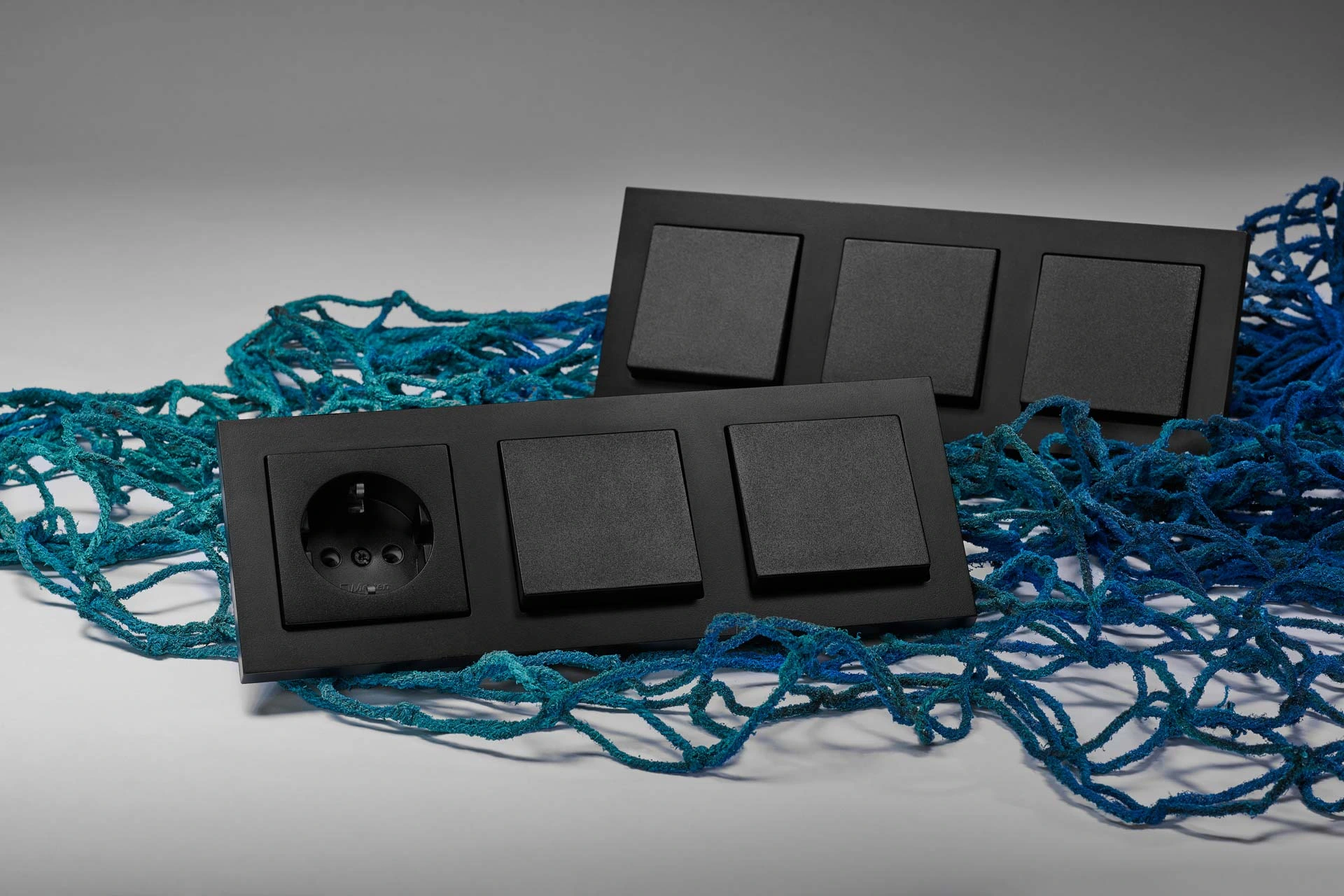 It's a simple but important lesson for other companies looking to reduce their environmental impacts. Look first at the products you offer. Find ways to upgrade and enhance them to incorporate recycled or otherwise problematic waste materials. Then go back to market with a real green story to tell.
After a year spent in focus groups and writing about millennial homebuyers, their likes and dislikes, my gut tells me that they'll respond very positively to a company that's making this kind of effort. Perhaps now that Schneider Electric has shown that this kind of manufacturing model can work, other product makers will follow suit, and dive even deeper into all types of ocean plastic reuse.
How about some ocean-plastic window frames, or composite siding? What if decking manufacturers, already well-versed in plastic recycling, add sea trash to their cycle? By showing that such technology is possible, Merton products may start a much larger conversation in the production side of the building industry.
---
Fast Facts about the Merton Line
The product range includes a switch made from polyamide fishing nets, collected off the coast of India and the Arabian sea and features the Ocean Plastic Logo
The product comes in sustainable packaging, eliminating all single-use plastic and non-recyclable materials from the packaging process
The product range is the first in the industry to receive the international Cradle to Cradle Silver certification for responsible product design and steps towards a continuous circular economy
Fishing nets account for almost 10% of all plastic waste found in the sea: this new Merten model contributes to reducing the 640,000 tons of fishing nets left in the ocean each year.
The recycled Merten line will be available in several countries in Europe. At present, the company has not announced when or if the recycled products will be available in the United States.