Car Battery That Charges In 15 Minutes

Alan Naditz
3 min read
With this new rechargeable car battery, the industry takes a quantum leap.
There's a bit of irony in the fact that the automotive industry's hot new product is one that was known for catching fire. But according to Jagdeep Singh, "fire" will soon be a foreign word when it comes to the lithium-ion battery—or at least, the newest incarnation of it.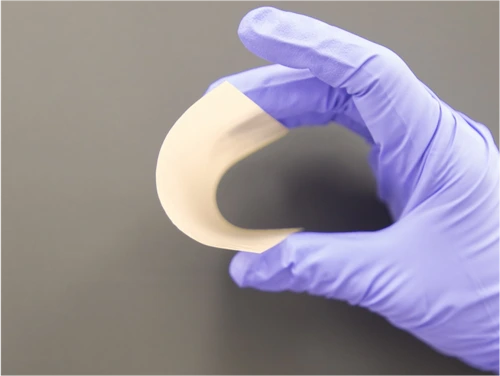 Unlike other lithium-ion batteries that can short out, catch fire or even explode under the wrong circumstances, the lithium-metal version uses a flexible ceramic separator to keep electrodes safe and stable. Courtesy QuantumScape Corp.
Singh, CEO of San Jose, Calif.-based electric battery developer QuantumScape, recently announced progress in creation of the lithium-metal solid-state car battery, a unit that charges to near full capacity in a mere 15 minutes (compared to 40 minutes in the standard lithium-ion model), enables a vehicle to drive 80 percent farther on a charge, is more weather-resistant, and theoretically could last "hundreds of thousands of miles of driving," potentially twice as long as lithium-ion, Singh says.
It also won't catch fire or explode during accidents, something that other rechargeable battery types occasionally do.
The lithium-metal unit is a huge breakthrough in the effort to move drivers away from polluting fossil fuel-based vehicles, and toward cleaner electric, zero-carbon emission (CO2e) ones. Gasoline-powered passenger road vehicles—cars, motorcycles, and buses—account for 11 percent of the world's CO2e, according to the International Energy Agency.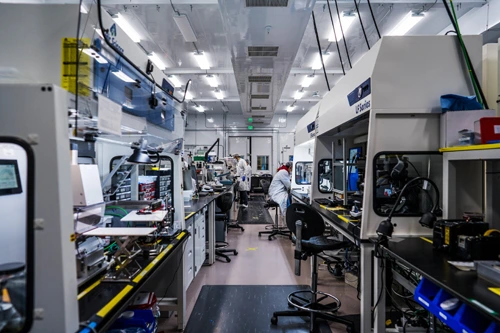 In QuantumScape's product development lab, employees are fine-tuning efficiency of the company's new solid-state lithium metal battery. Courtesy QuantumScape Corp.
As a result, states like California, New York, and New Jersey have already announced plans or are considering efforts to phase out gasoline car sales by 2035. Also, those states and nine others recently called on President Biden to ban sales of new gas-driven vehicles nationwide by that year.
At the moment, electric battery sales only make up 2 percent of the market, and that's not likely to change. "A transition to transportation that runs on electricity from renewable energy won't happen until batteries are on par with, or better than, the internal combustion engine," Singh says.
Tech investors agreed. In 2020 giants such as Volkswagen (VW) and Microsoft co-founder Bill Gates contributed $380 million toward QuantumScape's research and the company's plan to go public; VW added $100 million this past March after seeing the company's progress. QuantumScape has also entered a joint venture to begin making rechargeable batteries for VW by 2025.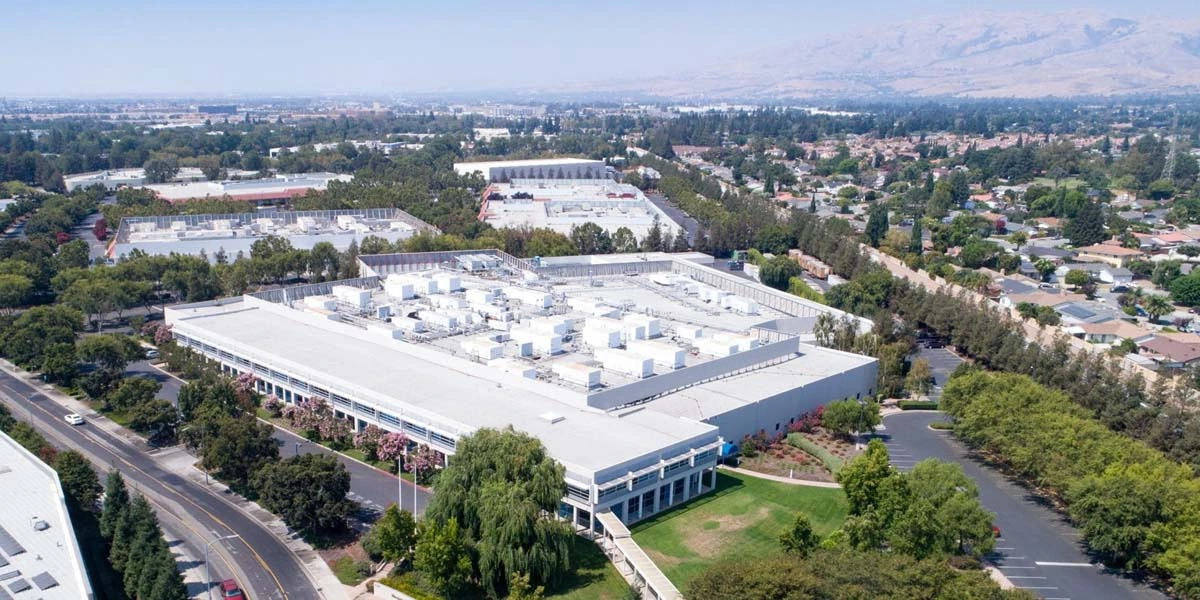 To improve its ability to produce solid-state lithium metal batteries, QuantumScape will be moving its research and development site to a new, larger site in northern San Jose, California before the end of 2021. Courtesy Exeter Property Group
Volkswagen, the world's second-largest automaker based on sales (according to CNN), has been researching electric battery technology for the past decade. Because solid-state batteries "are the end game" in rechargeables, according to Frank Blome, director of VW's Battery Center of Excellence and a member of QuantumScape's board of directors, it makes sense to explore all options.
The manufacturer has several battery-type projects in the works as possible ways to power its future lineup of vehicles, and QuantumScape's is one of the most viable, Blome notes.
Gates notes that an improved market price for rechargeable batteries will continue to draw interest from consumers and other automakers. It costs 85 percent less today to buy a clean battery than it did in 2010. "This will hopefully make electric vehicles a realistic option for every car owner," Gates wrote in his blog at GatesNotes.com. The big obstacle is whether the batteries can be made for long-haul trips: Most only have a 200- to 300-mile range, depending on vehicle design, he adds.
Carbon Reduction Stats

15 Minutes Charging a lithium-metal battery to 80 percent capacity

0 Running on Fossil Fuels The goal set by numerous states for sale of gas-powered autos by 2035

$480 million for Research Amount contributed thus far by tech players such as Bill Gates and Volkswagen
That puts QuantumScape ahead of its competitors for now. A car with the forthcoming lithium-metal variety could travel 300 to 400 miles compared to a vehicle with the 200-mile standard lithium-ion, the company notes.
Paul Albertus, an assistant professor of chemical and biomolecular engineering at the University of Maryland, has followed the lithium-metal battery field for some time. He considers QuantumScape's progress impressive. "They've gone much further than other things I've seen," Albertus says. "They've run a marathon while everyone else has done a 5K."
--- QuantumScape is a 2021 Green Builder Media Eco-Leaders award winner. Download the 2021 Eco-Leaders issue to read profiles of other winners of this prestigious award.
Dec 23, 2021 8:44:38 AM · 3 min read
---

Alan Naditz is managing editor of Green Builder Magazine. He has covered numerous industries in his extensive career, including residential and commercial construction, small and corporate business, real estate and sustainability.