Behind the Renovation Scenes: Breaking It Down
The ReVISION House Scottsdale had a messy start—and that's a good thing.
Editor's note: Last September, Green Builder introduced The Forever House, when owners Steve Easley and Susan Raterman began chronicling their efforts toward remodeling a very underperforming home in Scottsdale, Ariz. That chapter unveiled the challenge ahead: a 1970s-era structure rife with bad insulation, leaky air vents, erratic floor plans, and worse.
But how bad was it, really? Pretty bad. But the result is going to be a newer, grander, and greener house that fits perfectly into the 21st Century.
Here's a look at what The Forever House was like behind the walls, ceiling, and floors, and how Easley and Raterman responded. And since they were the ones on the scene, we'll let them give the details.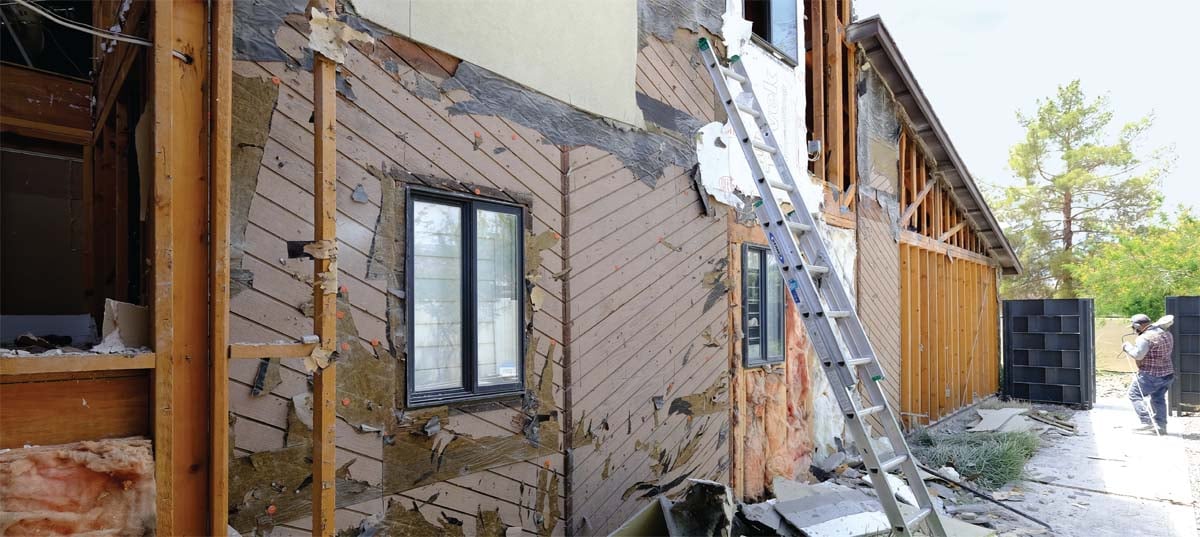 The home's original siding was T1-11 plywood. It was later covered with thin-coat stucco. We are stripping everything down to the studs and will use one coat stucco over Tyvek Drainwrap, 1-1/2 inches of DuPont Thermax (c.i.) polyiso continuous insulation. The polyiso, foam and stucco lath will be installed with Grip-Deck TubeSeal fasteners and Grip-Plate lath fasteners from TRUFAST Walls.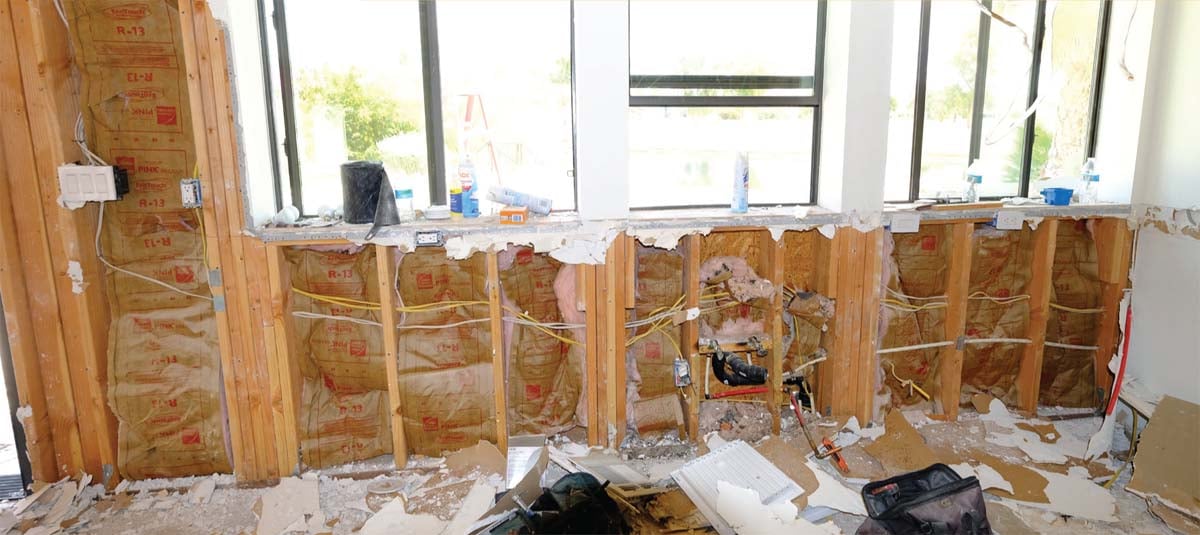 Here's the kitchen sink area, with horrible insulation and air sealing. Nowhere is the PEX piping installed correctly. Excess fittings, no grommets protecting the PEX where it passes through framing members. No vent stack for the kitchen sink. We removed all of the plumbing supply lines throughout the house and will replace with FlowGuard Gold CPVC pipe and fittings.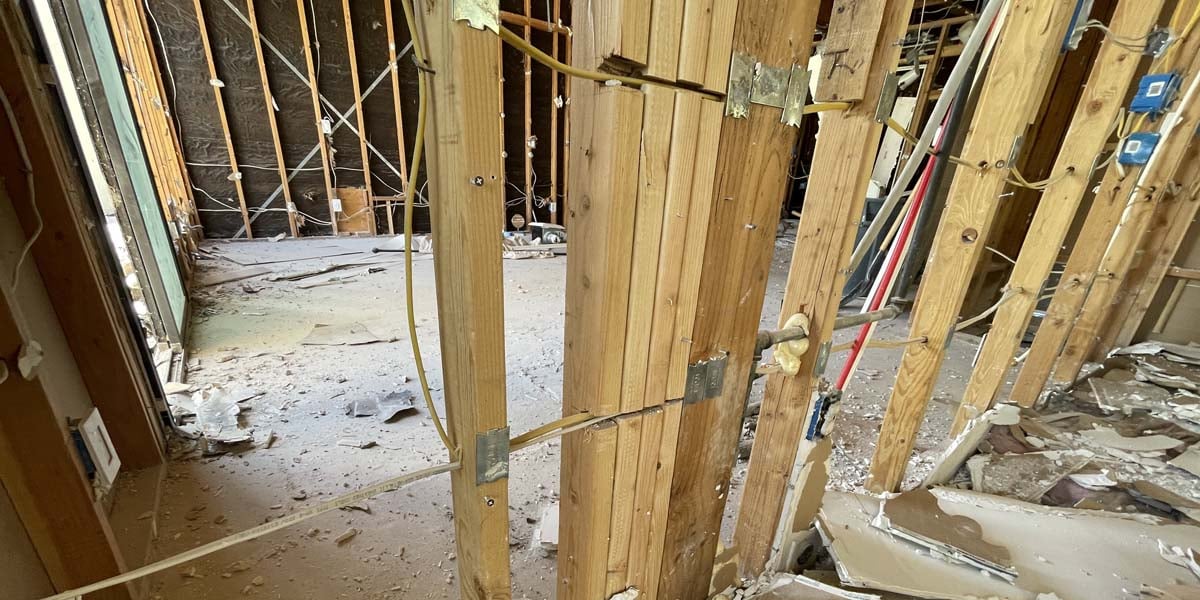 The four studs and the 6-by-6 post support a 40-foot roof beam span. Note the notches in two places, halfway through the studs with no protective plates. This wall will be replaced.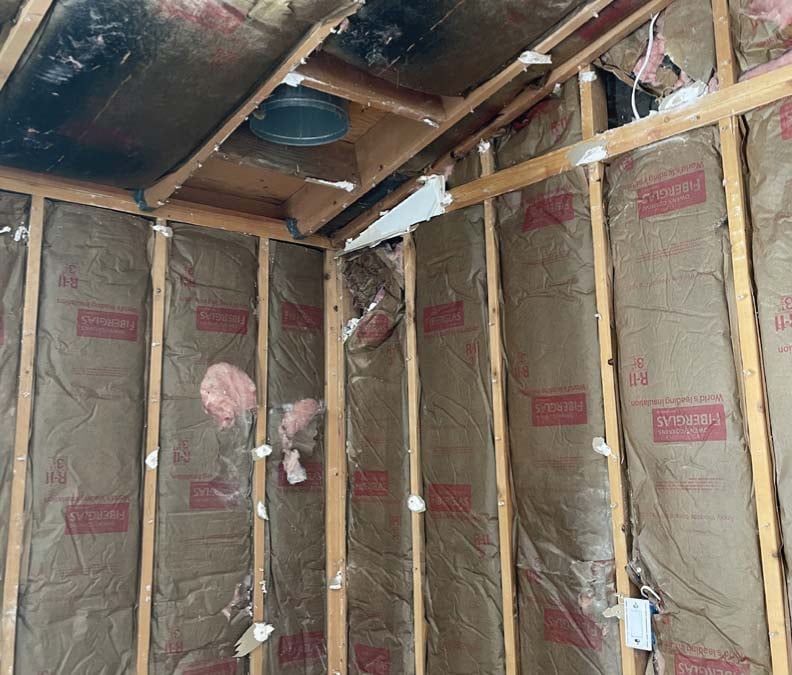 In the primary bedroom, the previous owners removed a fireplace and never bothered to remove, cap, or seal the fireplace flue. This roof area will be removed and replaced with a second story.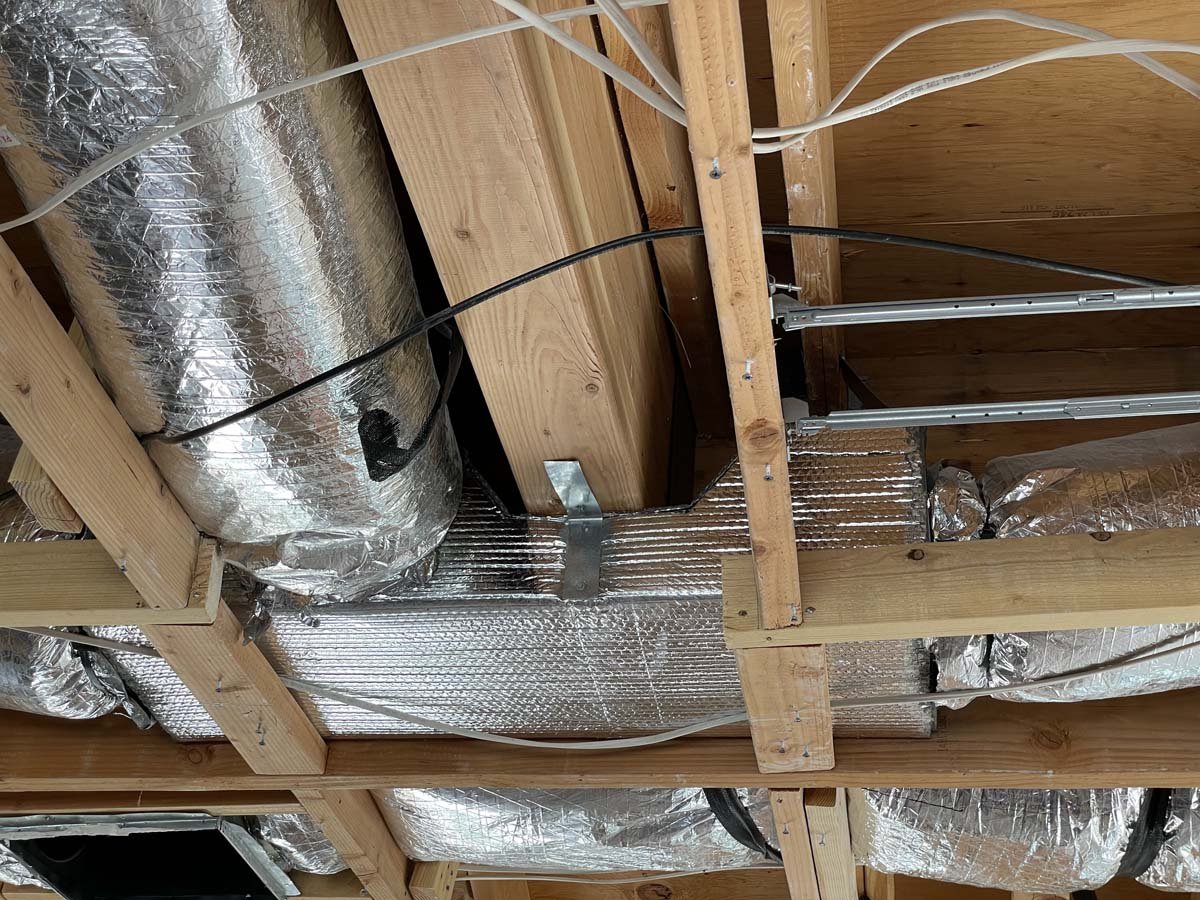 Here is the family room's main HVAC trunk line. Notice how they reduced the size of the duct to fit under a support beam, substantially reducing the flow and output.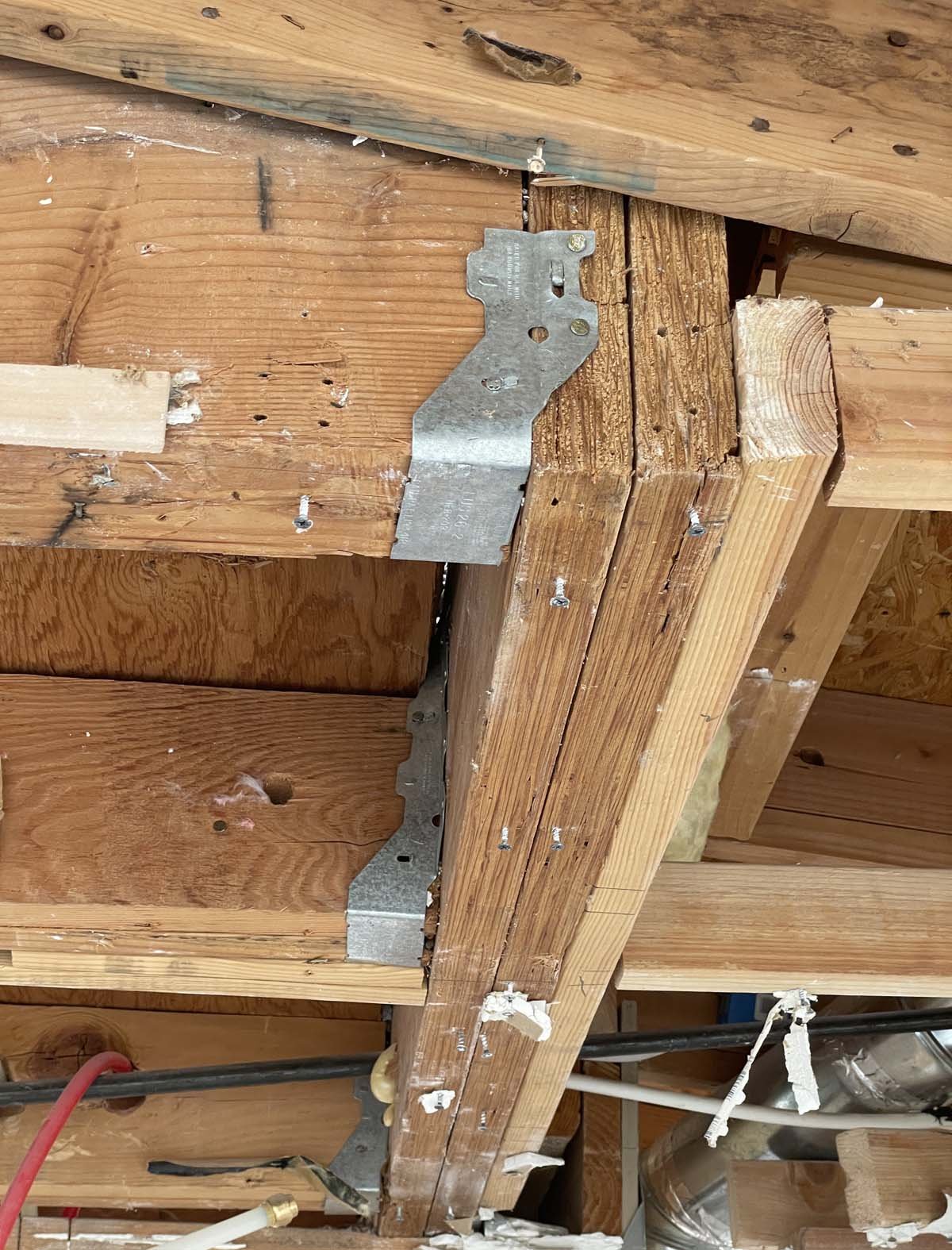 Note the joist hanger for the 4-by-10 floor beam. It only has two nails and is nailed into the end grain of a laminated veneer lumber (LVL). Not structurally adequate.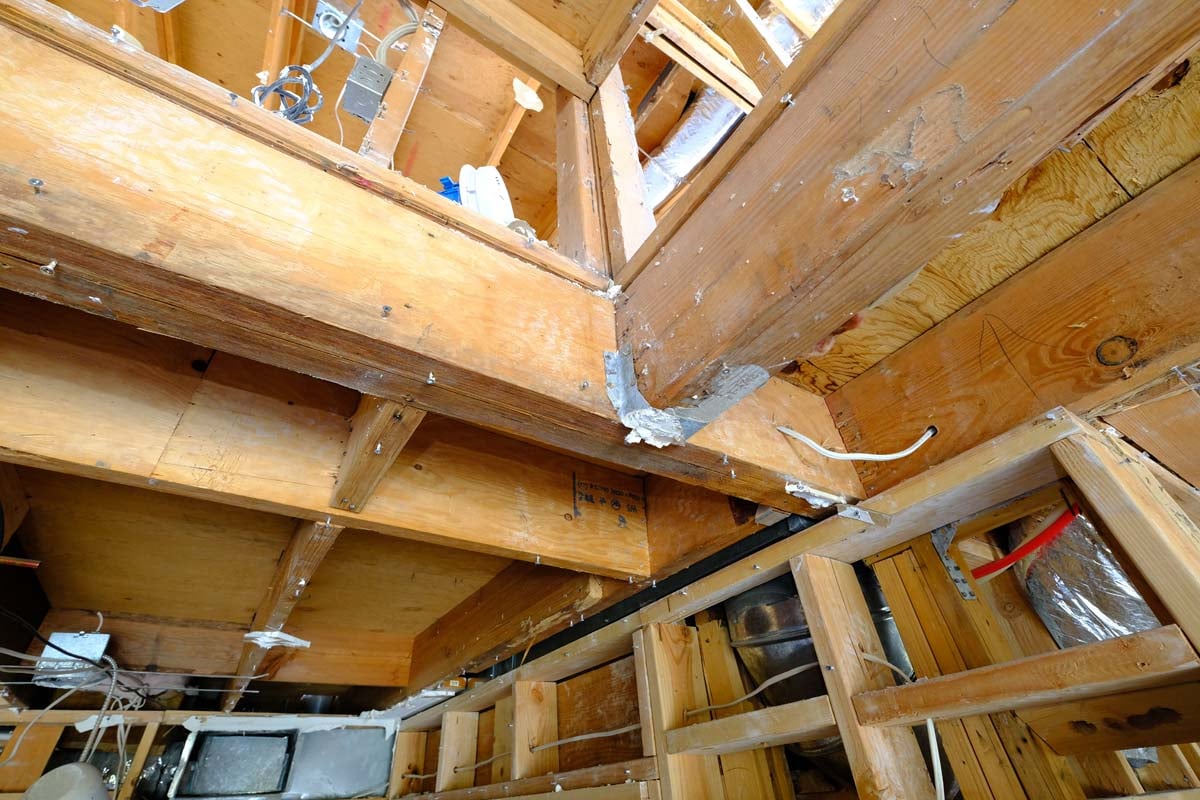 This 4-by-10 floor beam is supported by a field-fabricated sheet metal, fashioned into a joist hanger. Note that there are only two nails into the beam. We are retrofitting to correct this defect.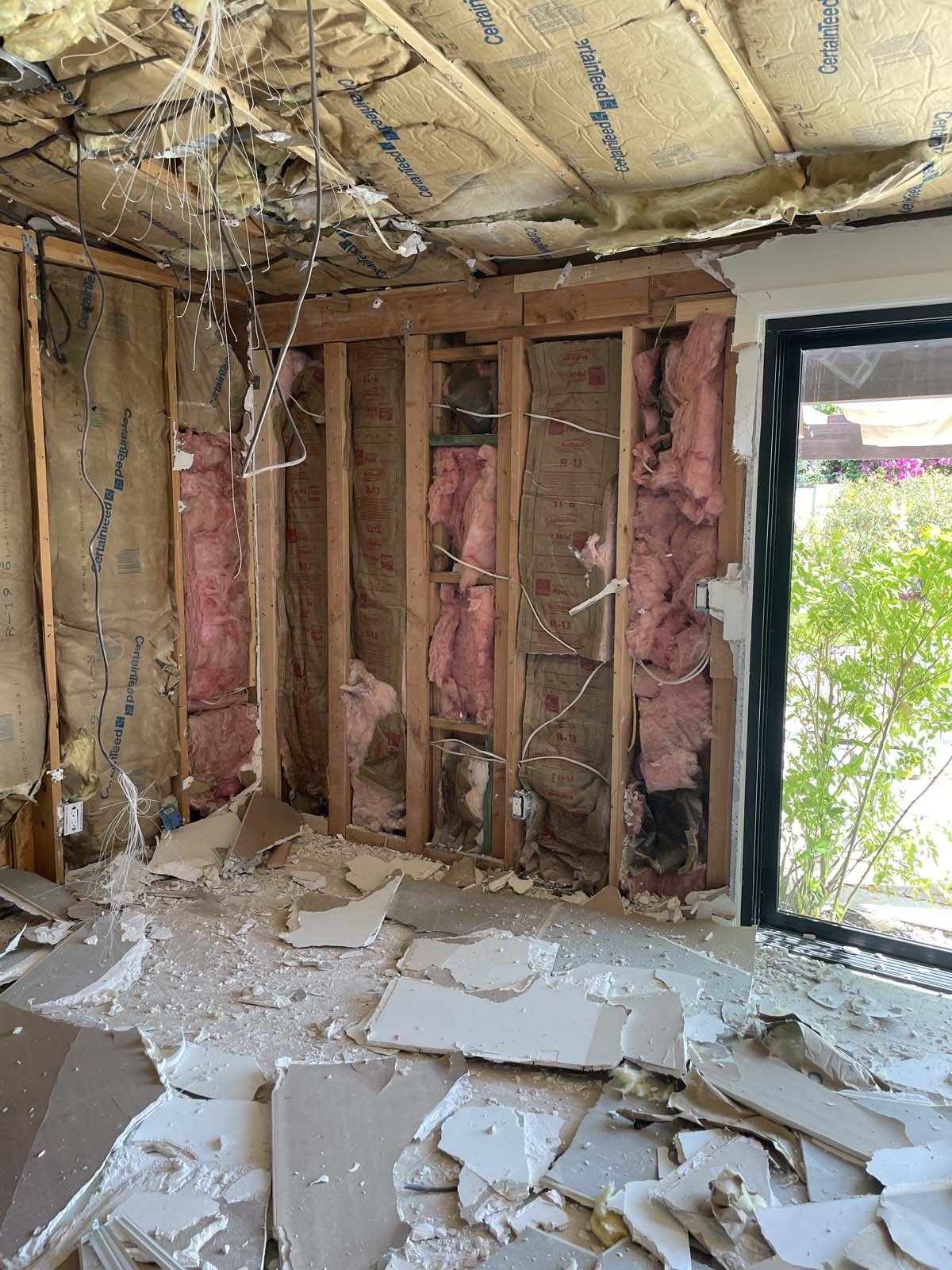 Family room rear wall. In 2013, a 2-by-8 wall was built to allow the installation of a 16-foot stacking door. It was poorly insulated with R13 batt fiberglass insulation.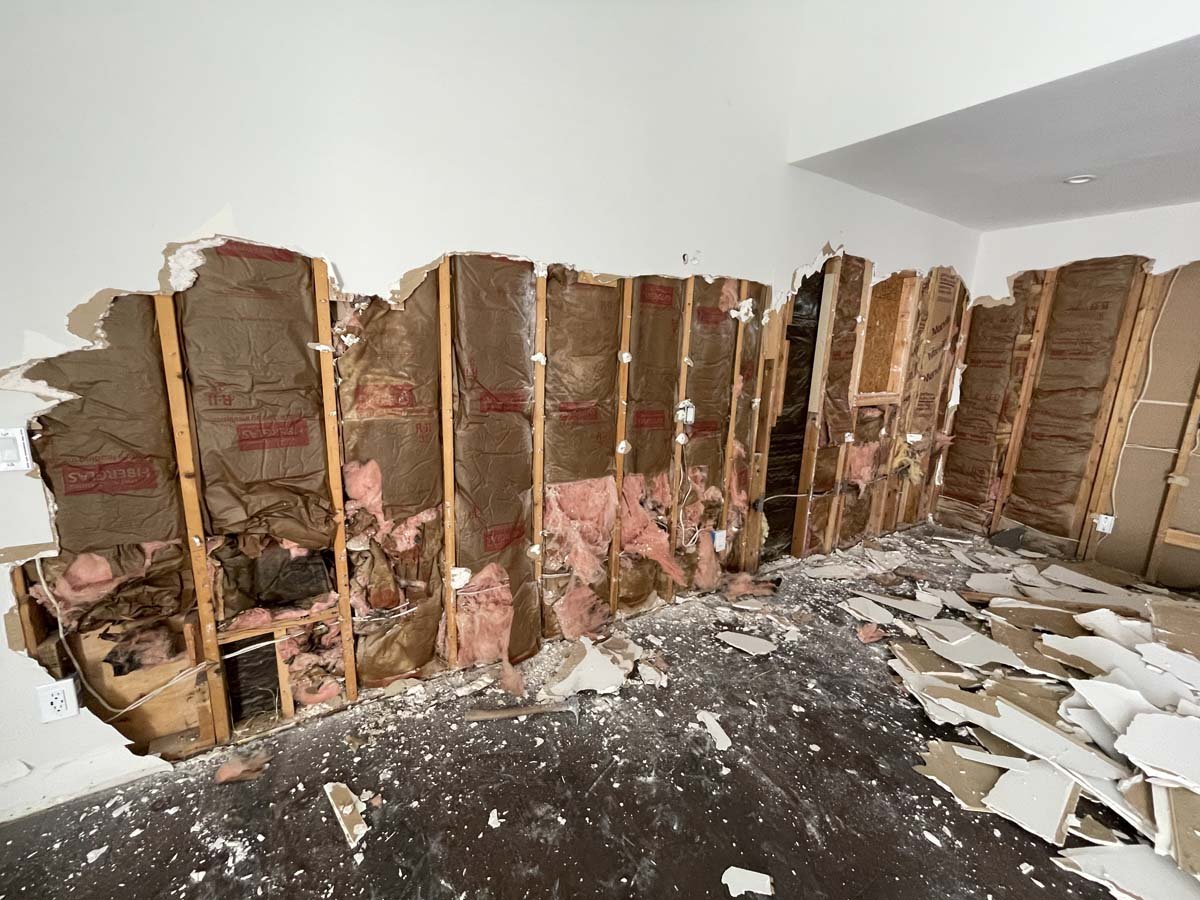 This is the family room insulation, or lack thereof. No wonder this 3,050-square-foot house required 8 tons of air conditioning! We are removing all of the roof framing and going with a 12-foot-high ceiling with a flat roof. The above roof deck insulation will be four inches of DuPont extruded polystyrene, and a closed-cell spray roof with a reflective spray-on membrane.
Sep 17, 2021 1:12:00 PM · 2 min read